New York Department of Environmental Conservation
According to Jason Denham at the New York State DEC, the battle to save Ash Trees is lost. Jason Denham is a forester for the NYS DEC.
In 2009, the DEC found the first Emerald Ash Borer in New York State. Today, in 2023, 99% of the ash trees in Ulster County (Kingston -> Saugerties -> Phoenicia) are now dead. The problem is that the emerald ash borer has spread faster then expected, and efforts to stop or slow them down has not worked.
Ash trees can be found from Maine to Texas. According to Chares Canham of the Cary Institute, he expect most of the ash trees in North America to be gone. The hope is that a small number of them will survive because the Emerald Ash Borers will not find them.
Ash Trees in Ulster County have been important to baseball for decades. Many of the Louisville Sluggers were made from Ash Trees grown in Ulster County. The baseball industry has had to adapt to aluminum bats.
There are a few places where large ash trees still exist. On the Kelly Hollow Loop in the Balsam Lake Mountian Wild Forest, only about 5% have been affected. But, that number is expected to rise rapidly.
The Emerald Ash Borer will drill a hole into the bark near the base of the tree and lay eggs. They then use the bark and tree as a feeding ground, which kills the tree.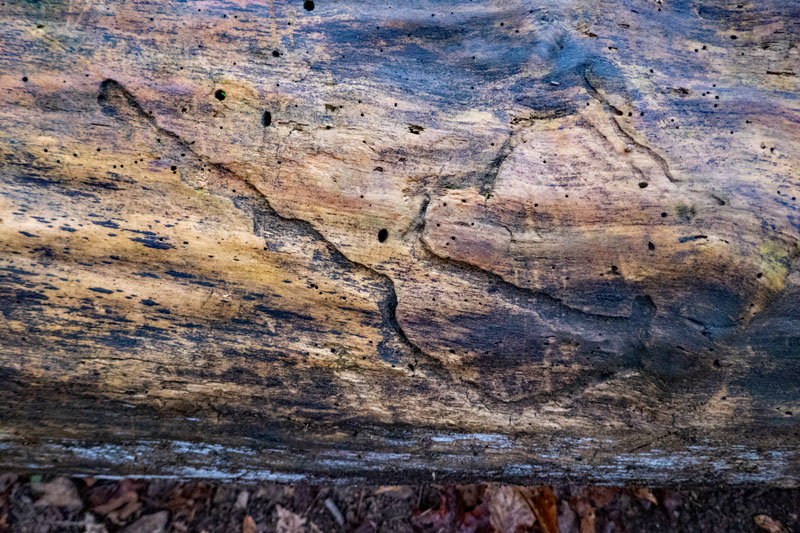 Emerald Ash Borer Holes and tunnels - Ash tree killed next to the Kelly Hollow Loop Trail
One of several healthy large ash trees in the Kelly Hollow Loop Trail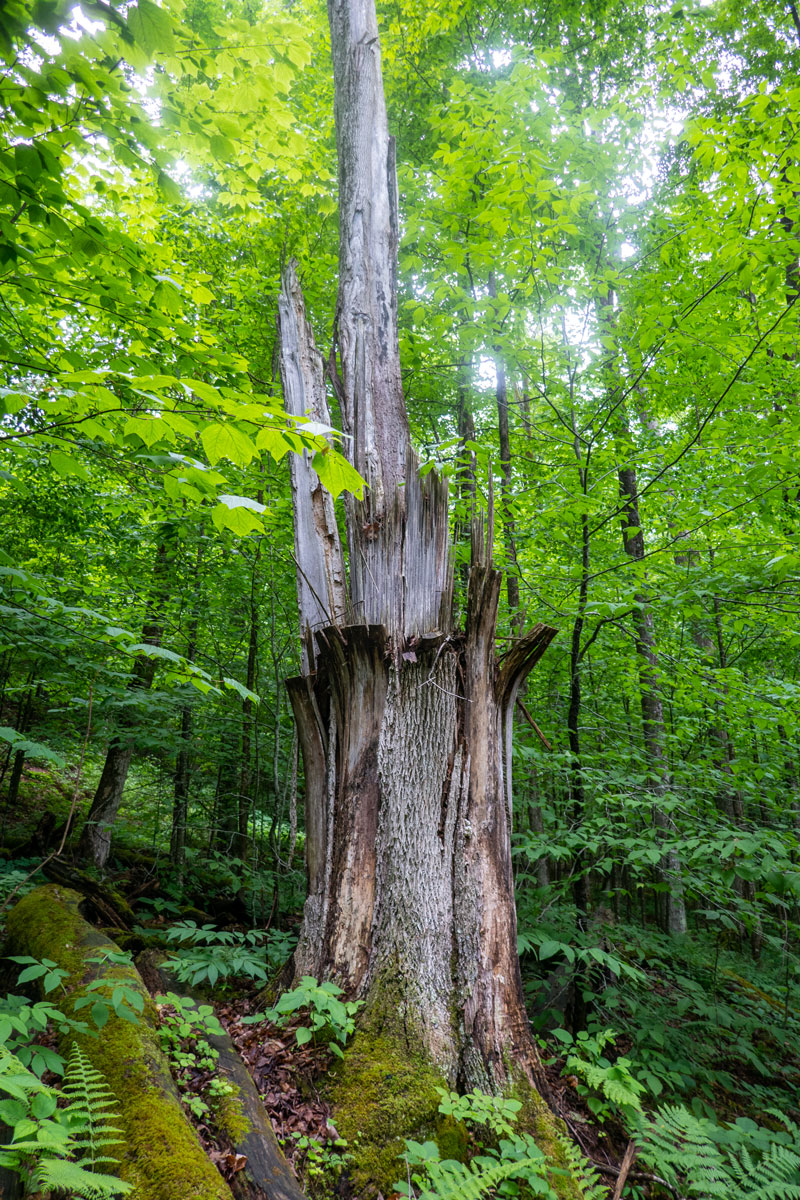 Ash tree killed next to the Kelly Hollow Loop Trail