Town of Hunter - Greene County New York - Swimmer drown at Fawn's Leap
On the afternoon of August 8, 2023, a 16-year-old male drown when he was caught in a water eddy at the bottom of Fawn's Leap Waterfall. He and a friend had jumped off the top of the 24 foot high waterfall together. Both were caught in the water eddy. Swimmers nearby, were able to save one of the swimmer, but could not save the other swimmer.
Divers from law enforcement were able to recover him from the bottom of the creek bed below Fawn's Leap on Tuesday, August 8, 2023. Unfortunately, he was declared deceased at the location of the incident.
Over the past couple of weeks, the Catskill Mountains have had a significant amount of rain, which has caused the Kaaterskill Creek to rise higher then normal. 1-2 weeks ago a flash flood occurred on the Kaaterskill Creek that resulted in the rescue of 16 swimmers from Fawn's Leap and Rat's Hole.
More information will follow in the near future. At this time, we have declined to publish the name of this unfortunate teenage boy who died.
To learn more information about Fawn's Leap, click this link:
http://www.catskillmountaineer.com/WF-KC-FL.html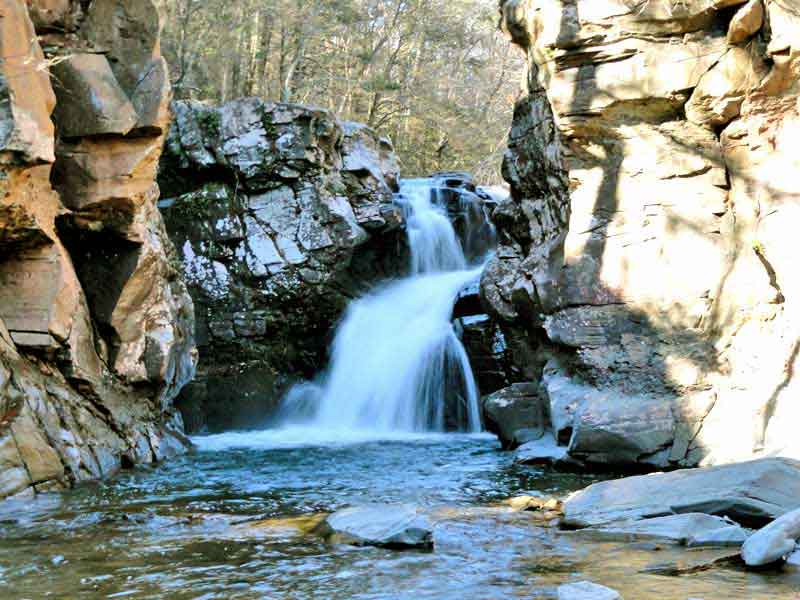 UPDATE for the DEC:
Water Recovery:
On Aug. 8 at 3:33 p.m., Forest Ranger Dawson responded to a call for a subject trapped under the water at Fawn's Leap. The 16-year-old was part of a group of six who traveled from Brooklyn to swim at Fawn's Leap. Heavy rainfall the previous night created strong currents in the swimming hole. The teenager jumped 30 feet into the water hole and got pulled under by the current. A member of another group called 911. Ranger Dawson and Hunter Police arrived at 4 p.m. Ranger Dawson entered the water with a seven foot long rescue pole, but was unable to find the subject. A New York State Police Diver searched the opposite side of the water hole and found the subject five feet underwater, pinned against a ledge. The swimmer was declared deceased by a Greene County Paramedic. Rangers and other volunteers packaged the subject into a litter and raised him using a low angle rope technique.