In the Fall this is my favorite hike. It is loaded with great view points, and the Fall Foliage is always exceptional. There year was no exception.
I had made plans with a friend to join me this year. But, he had a leg injury and wouldn't be making it. Alexis had to work. So, my original plan of a group hike turned into a solo hike. I was fine with this. I like to hike solo.
Alexis dropped me off at the Blackhead parking lot around 10am. After registering I headed up the trail. About a 1/2 mile up I stopped for a moment to take a picture of the stream. I then headed up to the col between Black Dome and Blackhead. The leaves were changing so the trail was alive with colors. I then headed up the trail to the summit of Blackhead. Took a pic near the top. Looked similar to last year's picture. I ran into a girl from Maryland. We spent about a 1/2 hour talking. I then headed down the southern side of Blackhead. From here it would be completely downhill. Almost 3,000' vertical feet down. I stopped at the view point near the top of Blackhead to take a picture. The DEC had recently recut the view point. Great views. The hike down Blackhead is steep, but doable.
When you hit the bottom of Blackhead there is a beautiful spot through the rocks that I always like. So, I stopped and took a pic. I then headed across the ridge line. It is a 2 mile hike that is mainly flat. It is a beautiful ridge walk. Just like the previous years, I didn't see anyone.
As you approach Dutcher's Notch, there is a fantastic viewpoint. I stopped and took a pic. Two groups of backpackers stopped and admired the views before heading towards blackhead. I rested for a moment before heading down the steep path to Dutcher's Notch. I then headed down the east side to my car on Stork Nest Road.
The beginning of the trail to Blackhead
View of Black Dome - taken from Blackhead Mtn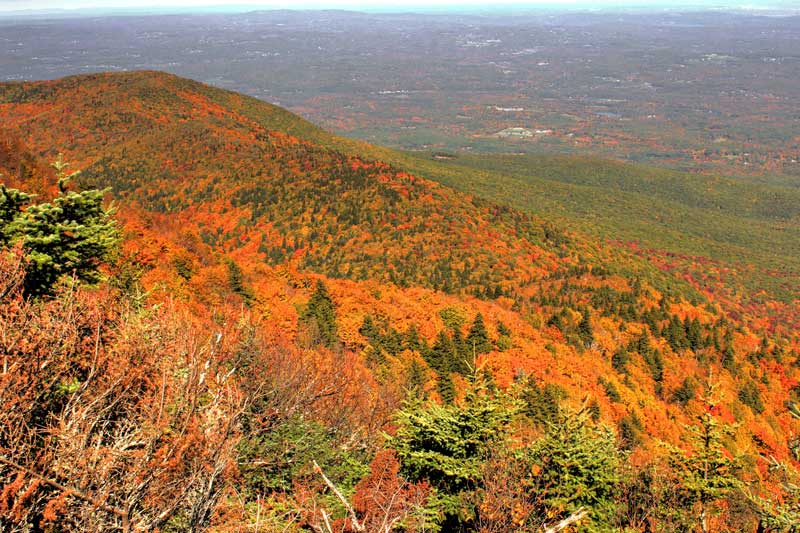 Taken from Blackhead - You can see Acra Point in the distance
View of the 2 mile walk across the ridge of Arizona Mtn
Bottom of Blackhead and the beginning of the 2mile walk across Arizona Mtn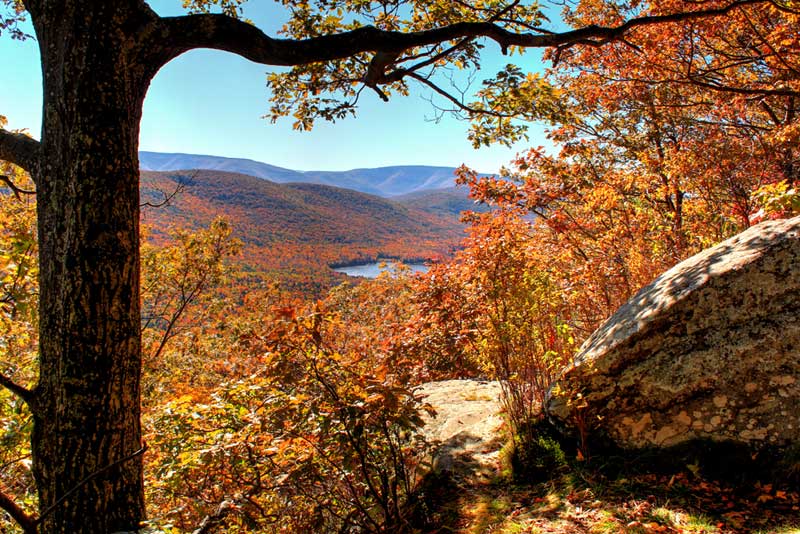 View of the East Kill Valley with Capra Lake - taken near Dutcher's Notch