In the morning I headed down to Butte, MT. Didn't really like the town. It is a mining town, and you can see the mine from almost anywhere in the town. I then headed east towards Yellowstone. After a while I took a variety of roads that would later lead me back to Great Falls, MT. Some of these roads had some real nice terrain. Other areas had golden fields of hay. Loved the golden glow of the fields.
I then headed to the Lewis & Clark National Forest. My plan was to explore some of the region and hike to one of the waterfalls.
I stopped at the waterfall. Beautiful area. The hike to the waterfalls wasn't that hard or long. As I approached the falls I saw 4 girls taking pictures of themselves by the waterfalls. One of the girls looked naked. I stopped about 500' away and let them take pictures. But, after about 5 minutes they didn't stop, so I headed up the trail to the falls. The one girl just had a bathing suit like Miley Cyrus. Just couldn't see it from so far away. Took some pictures. and headed up to the upper waterfalls. Then walked back.
I then headed back towards Great Falls. I had a hotel room already waiting for me at O'Hare Motel. Horrible motel. Disgustingly dirty. Got something to eat and headed back. Tomorrow morning I would be flying back home. My vacation would be over.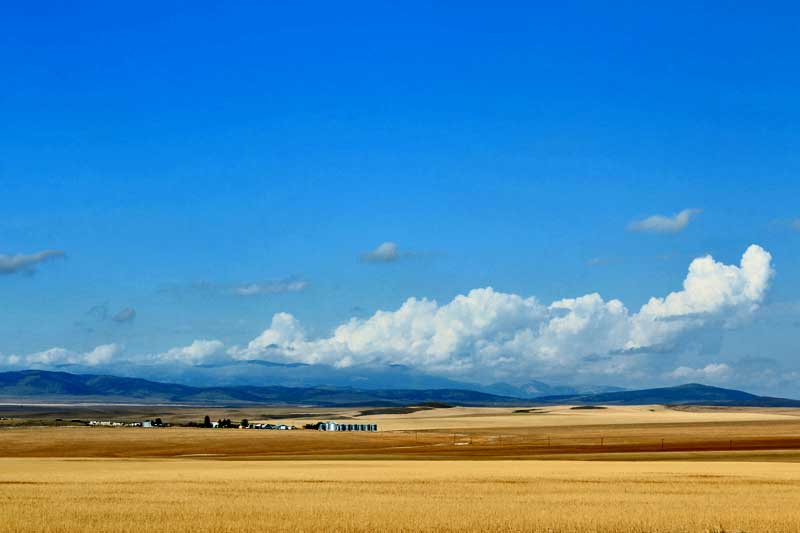 Beautiful Golden Fields between Butte and Lewis & Clark National Forest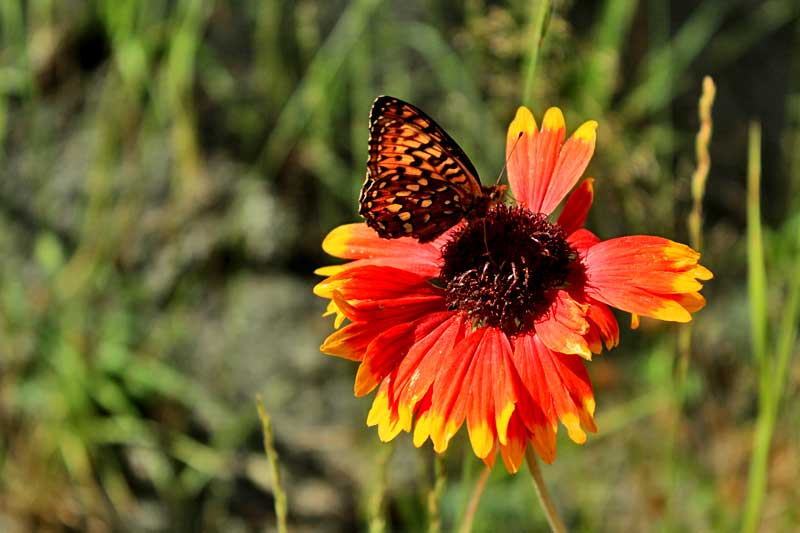 Nice butterfly and flower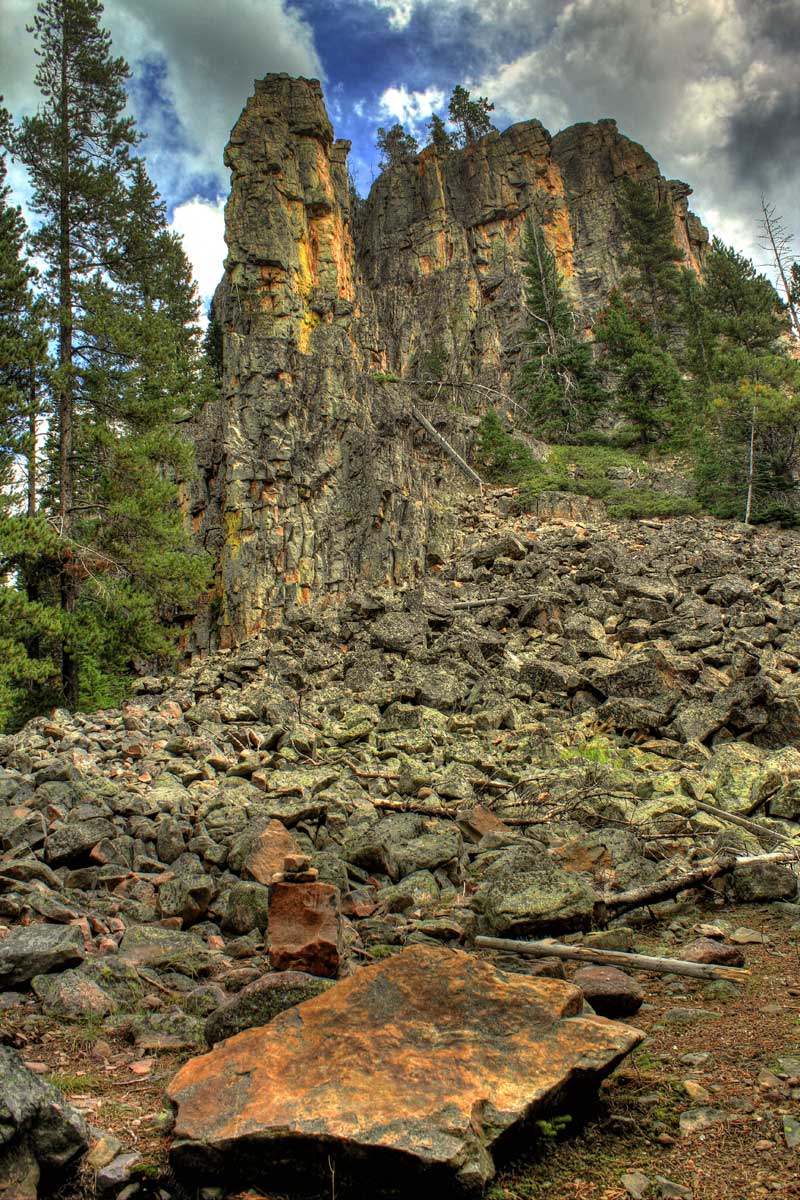 Nice waterfall hike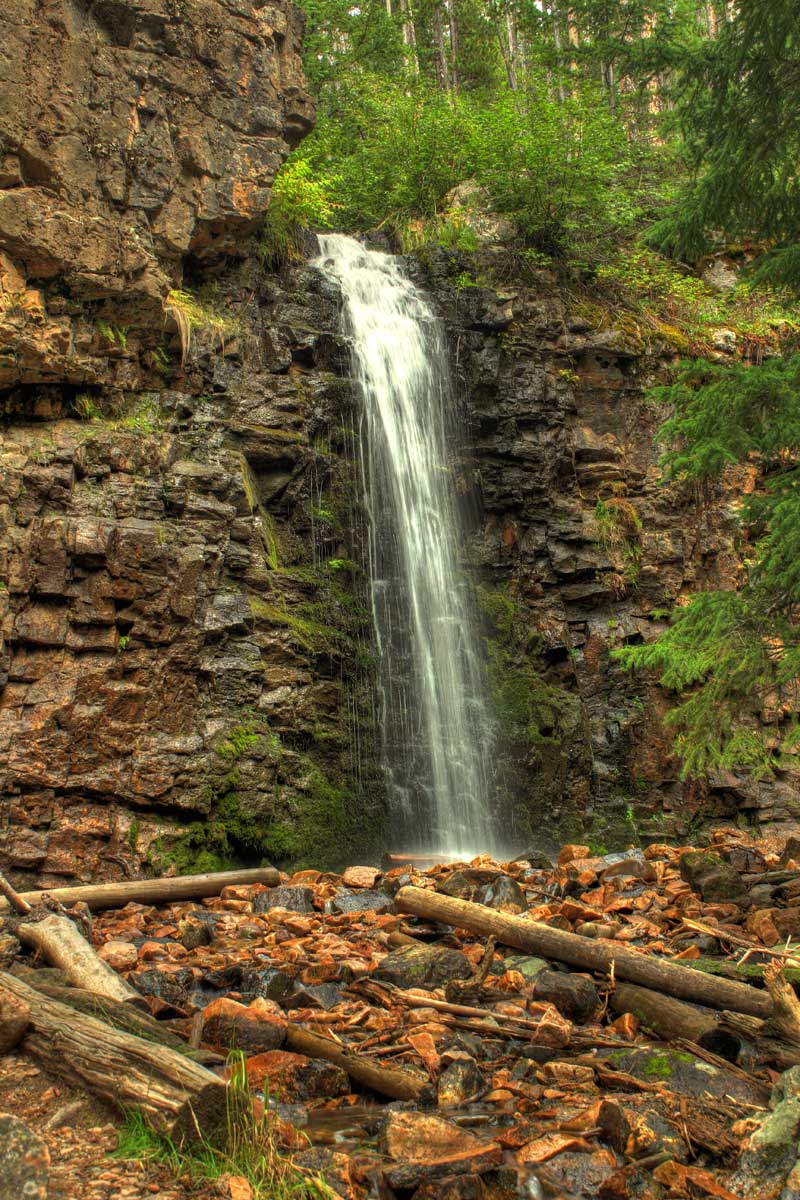 Lower waterfall - not the biggest waterfall
Upper waterfall