On Sunday Alexis and I headed down to Delaware County to hike Meeker Hollow Mtn and North Plattekill Mountain. We were going to be greeted by 6 other hiking friends. The weather forecast called for hot and humid weather. So, we decided to meet at 8am at the junction of upper meeker road. When we arrived at 7:55 am one friend was already waiting. Soon afterwards, everyone else arrived. We put two cars up by the Plattekill Ski Center, and took the other two cars to the end of Upper Meeker Hollow Road. We parked way up the road on the side of the road where we could. We got permission from the land owner to hike on their land and park on their road.
We then headed up the dirt road. When we got up near the col, we bushwhacked up the hill to Meeker Hollow. There were some Blackberry canes littered about. I was the only one with shorts, so my legs got some scratches from the prickers. The top of the mountain was a giant fern forest with deciduous trees. Very beautiful. We then headed back to the col.
Once back on the dirt road, we came to the col where there was a trail intersection. One of the trails would take you to Roxbury, Bovina, etc. The other trail would take you around the ridge line of Plattekill Ski Center. We then encountered a number of ski slopes. When we arrived at the first ski lift we stopped for lunch. Nice views.
We then headed along the ridge line. Ran into the owner of Plattekill Ski Center along the way. Very nice guy. We then headed up to the top of North Plattekill Mtn. Another ski lift was located there. They are open in the summer for Mountain Bikers. They carry the Mtn Bikes and riders up the mountain. Pretty good deal. You can check out the ski center here:
http://www.plattekill.com/winter/
http://www.plattekill.com/
Plattekill Ski Center is a very nice ski center. They have lots of water for snowmaking. The incline of the slopes is very consistent, which is very rare quality. Nice variety of terrain for beginners, intermediates, experts, and top expert skiers. Almost all the slopes are grass without jagged rocks. State-of-the-art snowmaking. They have a nice lodge at the bottom of the mountain. Good parking lots. I would strongly recommend this center for downhill skiing. I have been skiing for close to 50 years, and I am a top expert skier. It is truly a hidden gem! There are some nice places to stay overnight.
If you are a Mountain Biker, they have lots of nicely maintained trails. No long lift lines. I think there is 60 miles of Mtn Bike Trails. All of the Mtn bikers were extremely happy, so it must be good.
Here are some pictures of our hike: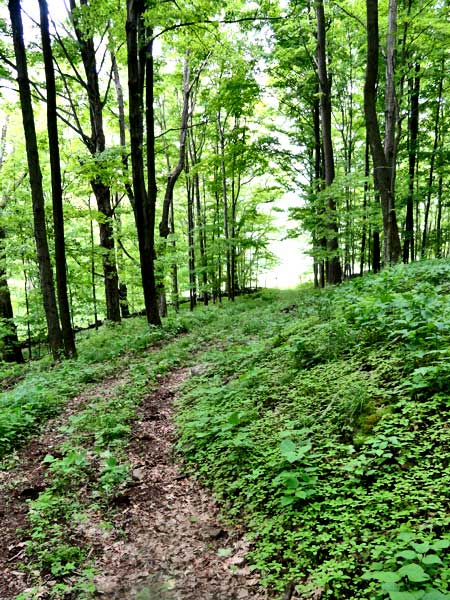 Side road off the dirt road (Upper Meeker Hollow Road)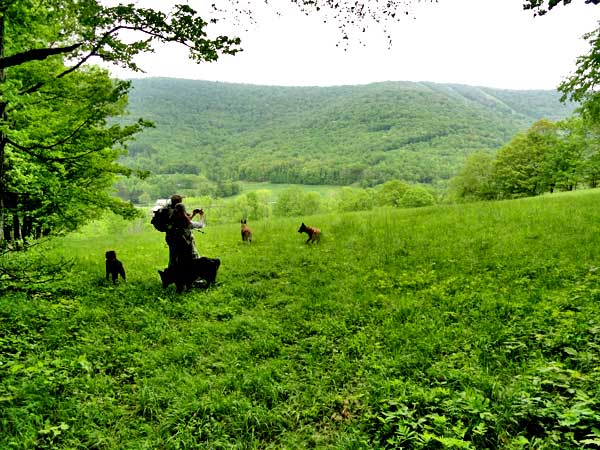 Fields off off the dirt road (Upper Meeker Hollow Road)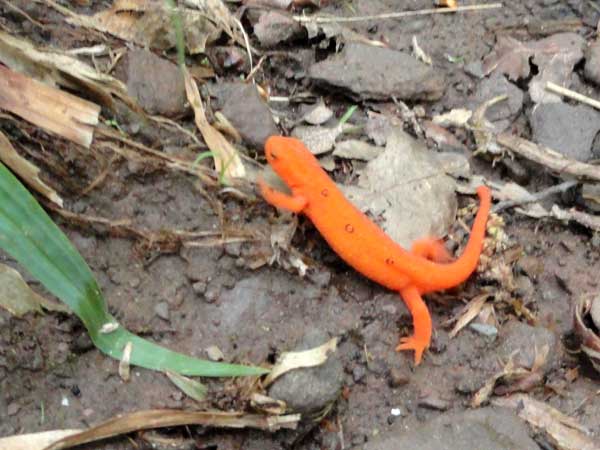 One of the many critters we saw on our hike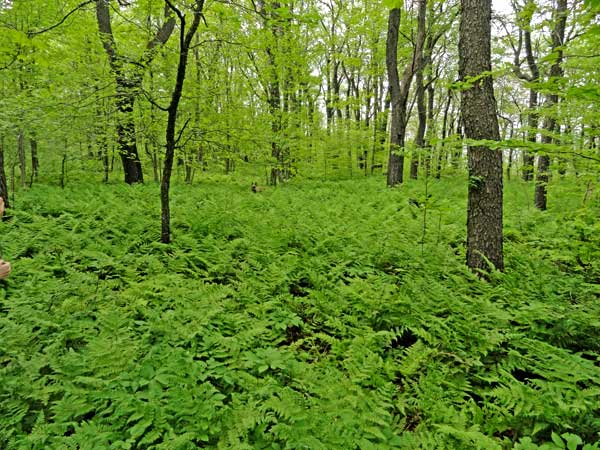 The Fern Forest on the summit of Meeker Hollow Mountain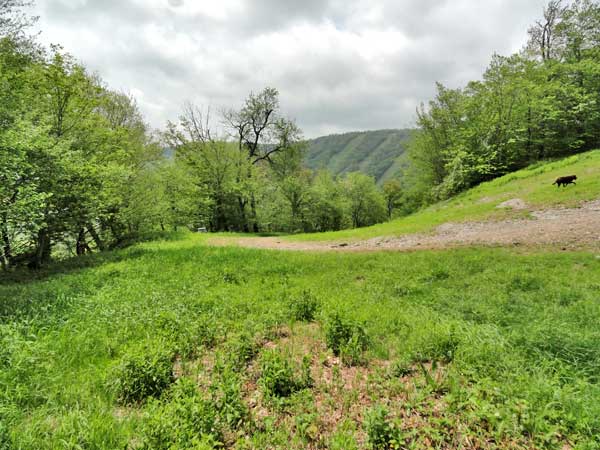 Easy Ski slope of Plattekill Ski Center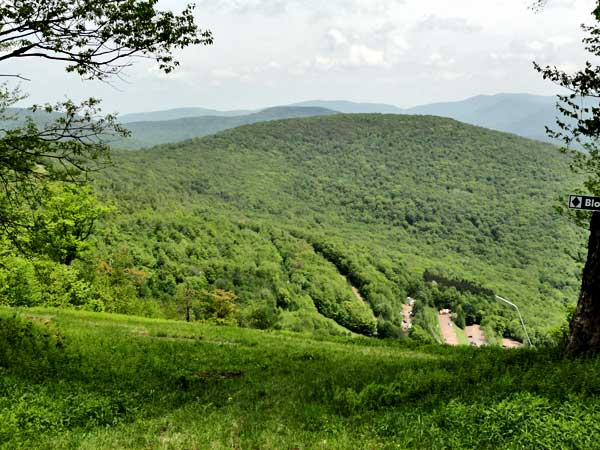 View of Meeker Hollow Mountain from one of the Expert slopes of Plattekill Ski Center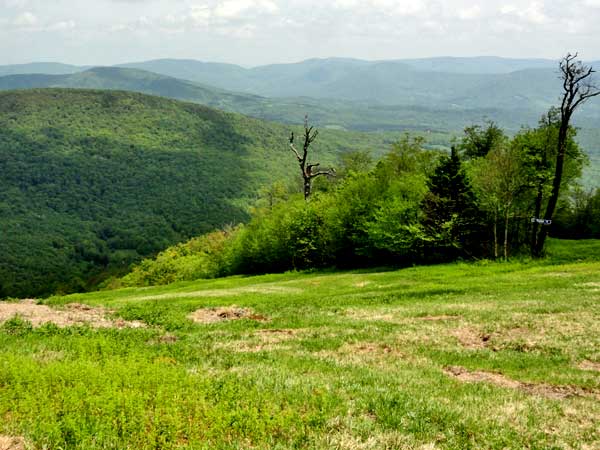 View of Bearpen range from one of the slopes of Plattekill Ski Center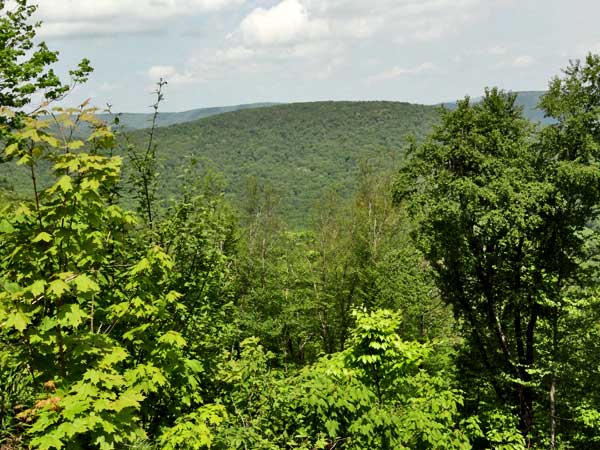 View of Meeker Hollow Mountain on the way down Plattekill Ski Center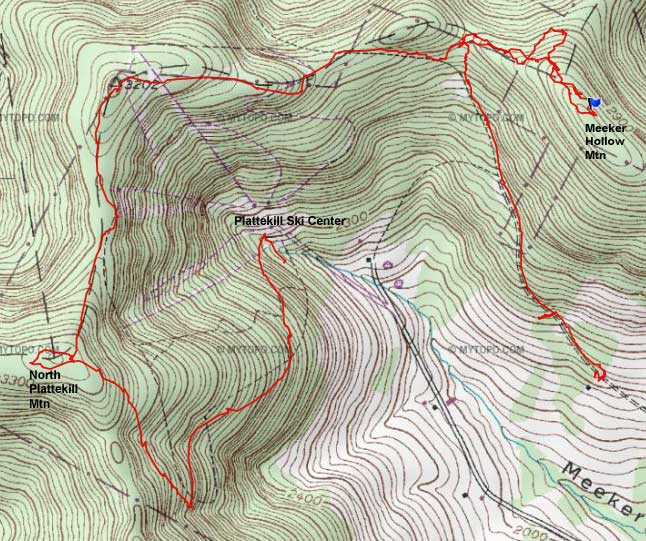 GPS Route of Meeker Hollow Mtn & North Plattekill Mountain & Plattekill Ski Center