Larry J. Palumbo, 48 year old, of Valley Cottage NY (Rockland County) man took a significant fall in the Devil's Kitchen. He fell 60'. The accident happen around 11:00 to 11:30 AM this morning on Saturday, July 31, 2010. His hiking partner called 911 for help. The man sustained significant injuries. He was reported to be conscious when rescuers reached him. It took officials several hours to reach him. He was later transported to Albany Medial Center by helicopter. (Updated Aug 2)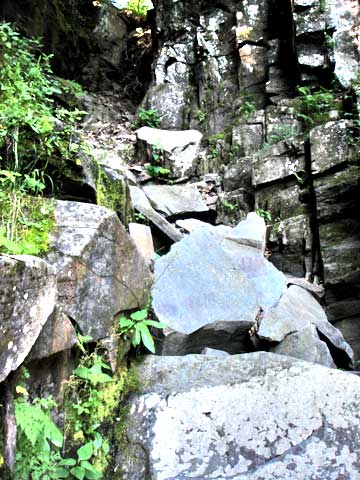 One of the entrances to Devil's Kitchen. Slip here, and you can tumble hundreds of feet. You will be injured or killed.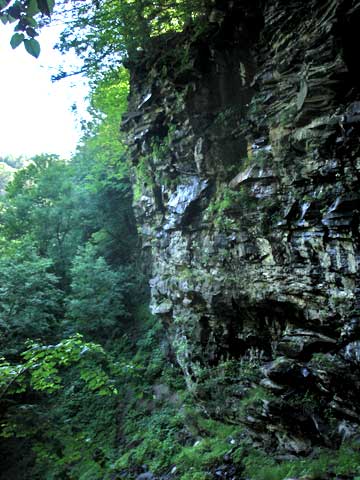 One of the walls of Devil's Kitchen. This one is 100-150' high, and the floor is steep, mossy, and dangerous.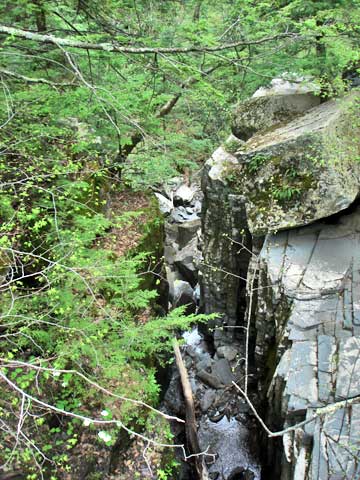 This is a picture of Hell's Creek. The water cascades down about 100' down this chasm. Very dangerous.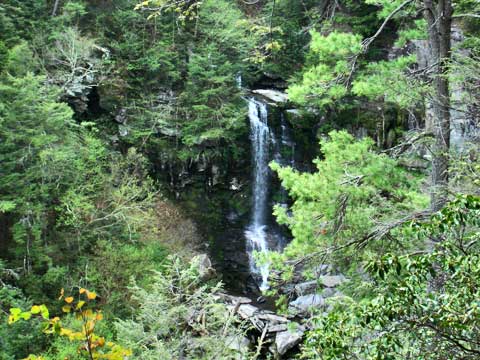 Picture of Bridal Veil Falls. The boulders are the size of cars or buses. Very dangerous.
More details to follow: