The weather was forecast for cloudy skies and windy weather. The weatherman was dead-on with that forecast. We dropped a car off at Maple Lawn below Dutcher's Notch. We then drove over to Batavia Kill parking area. The leaves were changing very rapidly. The countryside was lit up with beautiful yellows, oranges, and red. We have not had a nice colorful foliage in years, so I knew this would be a real nice hike.
After I was dropped off at the Blackhead parking area, I headed up the trail. Batavia Kill Creek was completely dry!!! I then took the trail up to Lockwood Gap that is between Black Dome and Blackhead. In the lower regions the tops of the trees were at peak color, but underneath the canopy, it was green. When we do not get a good frost, this is what happens.
Stopped at the Spring. It was just a dribble. This spring is well know to never dry up. This year might be the year where it does dry up. I then headed up to Lockwood Gap. Even at Lockwood Gap the leaves under the canopy were green.
I then headed up Blackhead. The wind picked up from about 25mph to about 40mph. It was getting windy and cold. I was a little chilly, but I just kept moving uphill quickly. As I moved up Blackhead, the leave were completely in color. Even further up, the wind ripped all the leaves off the tree. Once on top I kept moving to keep warm. The conifer trees blocked most of the wind, but it was still a little chilly to only have a fleece and shirt on. I should have brought gloves, but didn't. On the way up I ran into a couple of young hikers. Then I ran into a solo hiker at the top. But, those were the only hikers I would see all day. My kind of hike.
I then headed down the other side of Blackhead quickly. It was chilly. I actually got down in record time. Once I got down, the wind calmed down, and it was real nice hiking. I then moved on to Arizona Mtn. The summit of Arizona Mtn is gradual, so you can miss it real easy. I then moved on.
I reached the rock overlooking the East Kill Valley and stopped for a bite to eat and drink. I only stayed about 5 minutes, and then headed down to Dutcher's Notch. The hike down to Dutcher's Notch is steep and with fresh leaves on the trail, it was a little slippery.
I then hiked down to Dutcher's Notch to the car. I stopped by at the spring. It was completely dry. No surprise there. The rest of the hike was uneventful.
I then headed back to Batavia Kill Creek near the Blackhead parking lot. I stopped and took some pictures of the Batavia Kill Reservoir.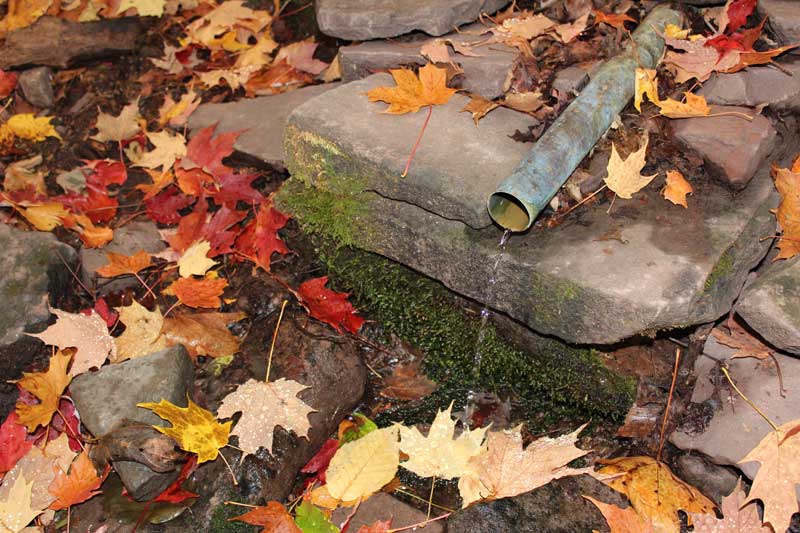 The dribbling spring on the side of Blackhead Mtn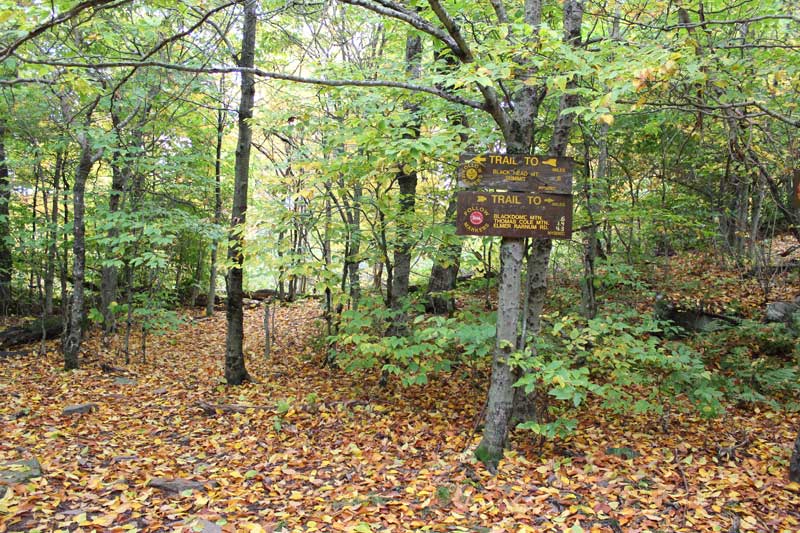 Lockwood Gap
Black Dome Mtn - taken from Blackhead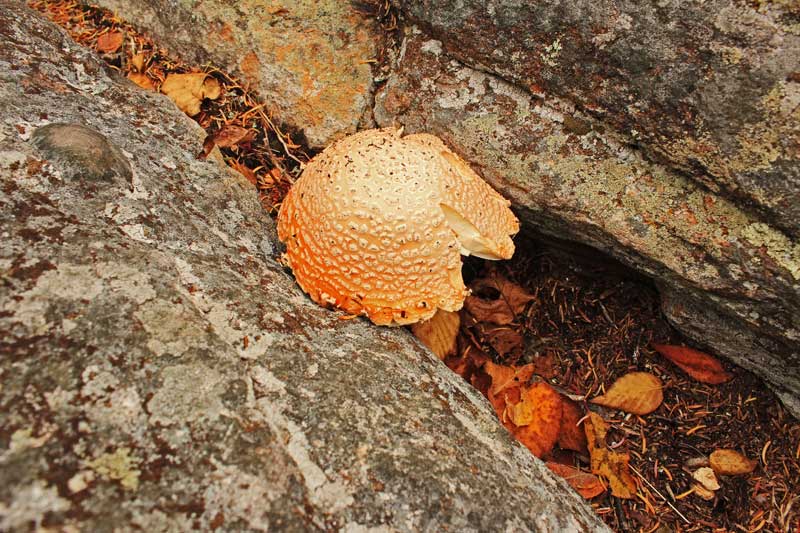 Mushroom at one of the view points on the south side of Blackhead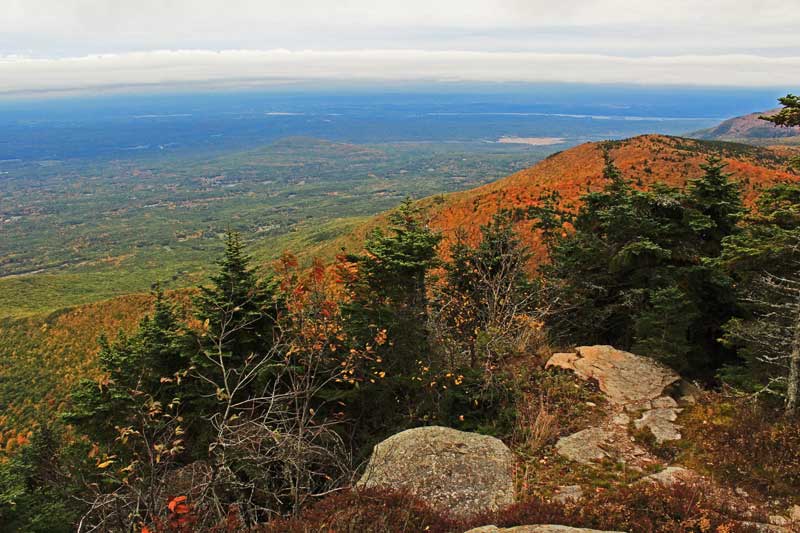 View of the Hudson River from the south side of Blackehad summit viewpoint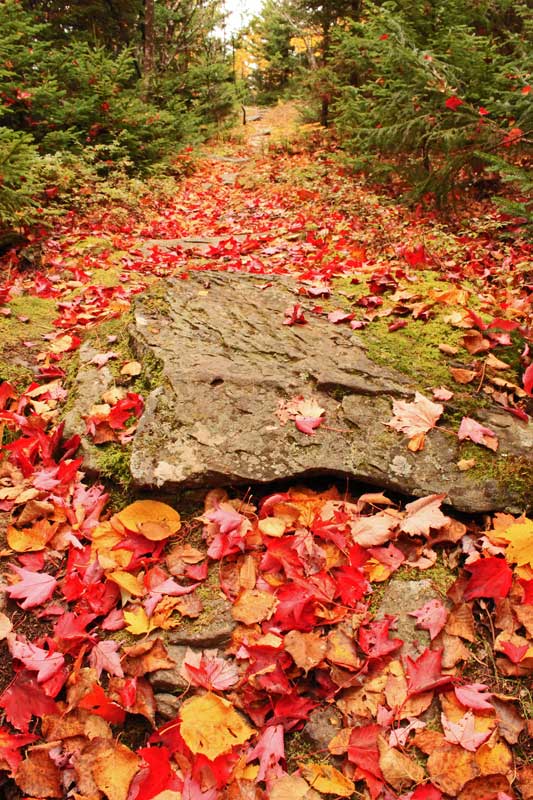 Leaves on the trail between Blackhead and Arizona Mtns
Chicken Mushroom near Dutcher's Notch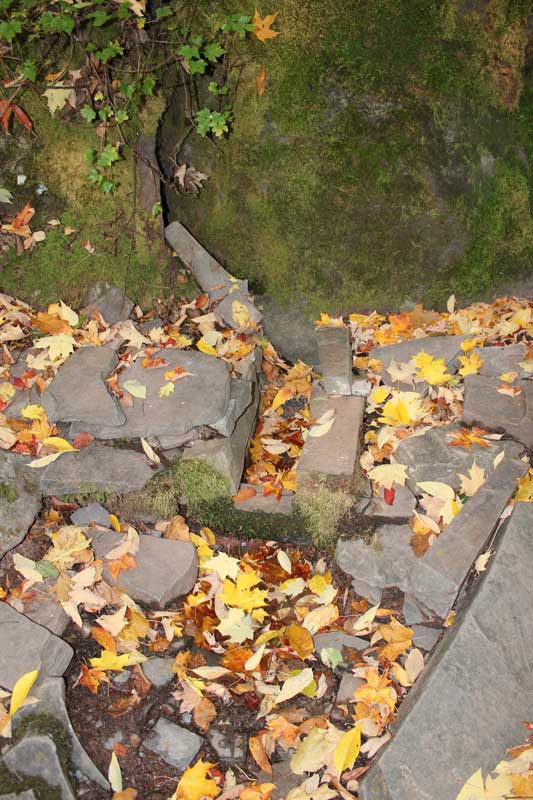 Dry spring near Dutcher's Notch
Batavia Kill Reservoir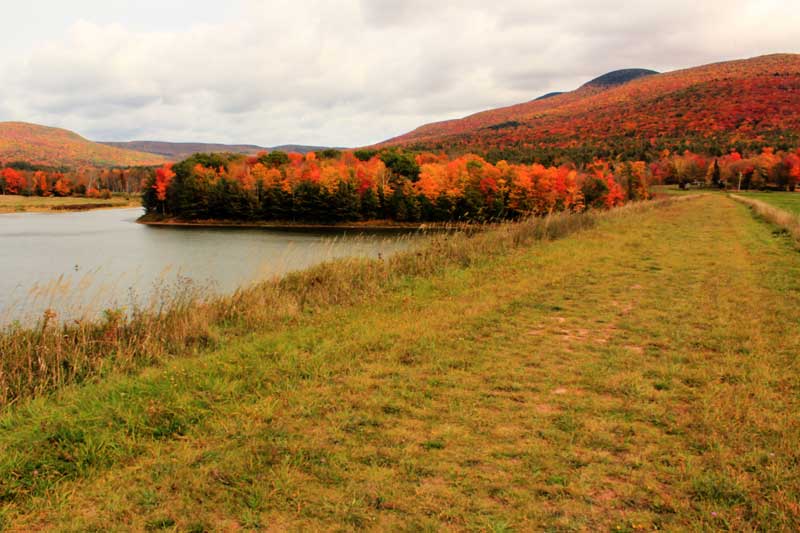 Batavia Kill Reservoir
Batavia Kill Reservoir