I woke up well before dawn...again. I always like to stay on east coast time, so I end up waking up 3 hours before sunrise. I force myself to stay in my warm sleeping bag in the cool morning air. Okay, it wasn't that difficult to wait for sunrise in my warm sleeping bag. Just before sunrise, I got up. Everyone else is still snoring away. I head down to the food preparation area and make breakfast. Oatmeal and dried fruit.
I head back to my tent to grab my camera and take a picture of the sunrise. The picture leaves me longing to continue on to Hole-in-the-Wall. But, I know that thunderstorms are coming. I head back to my tent and pack up everything into my backpack. I'm putting my pack on when other people start to come out of their tents. I reluctantly walk out of the camp site wishing I was heading to Hole-in-the-Wall. It brings on a certain level of sadness. I have the permit to go there. But, I slowly head the other way.
As I head back out, the sun is coming up and it is still hazy as ever. So disappointing. I run into a couple other groups. The first group are two older guys like myself who have hiked Hole-in-the-Wall many times before. They agree that picture taking would be terrible, and the thunderstorms will not be fun. The second guy I run into is a young kid who is barrelling down the trail with his bear spray out. He looks scared, and doesn't stop. Just as well. Otherwise, I would have to tell him to not worry about bears so much. I hike on. When I get to the end of the lake I run into another couple looking for the Barred Owl. They are looking in the wrong place, but they didn't really want to talk with me, so I move on.
By now, the sun is up and the haze ruins any possibility of a good photo. I then drive out and head to the Merc for some fresh home-made huckleberry bear claws. When I arrive at the Merc, the place is already swarming with people looking for those outrageously delicious bakery items. I go over to a picnic table and consume the bear claw. I quickly determine that one is not enough. A second one is consumed. I notice that there are lots of yellowjackets in GNP too. Just like home. Time to jump back in the car and head to Kintla Lake. I am hoping to get some good photos.
I head up the road towards Kintla Lake. After going around the corner I start to drive down the long straight away before the Ranger Station. I notice something funny on my neck. I causally reach up and flick it off with my fingers. The object lands on my leg. It's a bee! A yellowjacket to be precise. The yellowjacket then proceeds to fly up into my shorts. HOLY CRAP! I slam on the brakes and stop in the middle of the road. There is a car in back of me and one approaching me. Who cares, as I rip off my pants. Who says there isn't entertainment in Polebridge? The girls in the car in front of me are quite amused. In spite of this entertaining moment, I didn't get stung. Everyone drives away happy.
I head up towards Kintla Lake. The road is dirt and the going is slow, but there is a lot to see. Big Prairie and Round Prairie are both beautiful. The view of the Flathead River is stunning. Too bad the haze was present, but the view was still pretty good. When I get to Kintla Lake I see a couple of photographers hanging around the lake. These girls have top notch equipment. Much better then mine. I proceed to pick out the locations I want to shoot. As I move along from one location to the next, I notice the girls poaching my previous locations. Odd that they have such good equipment but can't figure out where to get a good shot. More money then skill I guess. The campground only has a few campers. It is the nicest campground I have seen yet. I head back down the road. I stop at Big Prairie again to take more photos. The haze is still there, but I take a few photos of the mountains with the prairie.
I head down towards Kalispell on the outside road to Columbia Falls. The road is very dusty, and I wish I had taken the inside road, which is paved. I check into my motel room and head to Whitefish for dinner. I think I ate at Buffalo Cafe. The food was good. I then head back to Kalispell. I didn't bring a phone or laptop, so I end up buy a cheap $10 phone at Walmart to call home. I need to let my wife know that my plans have been turned upside down and I'll be making lemonade from the lemons. This also means that I will hear about all the drama at work. 45 minutes later I head back to my room to decide on what I want to do the rest of the week.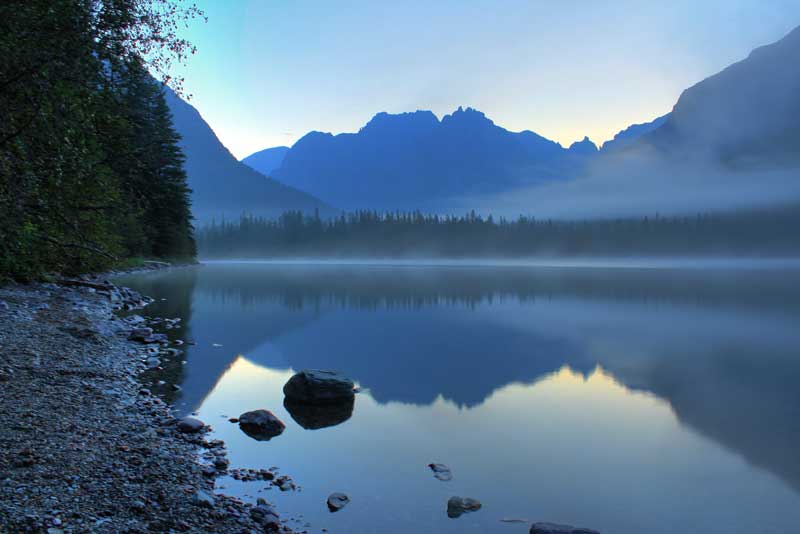 Looking towards Hole-in-the-Wall - Not the best sunrise, but the fog coming off the lake is nice
North Fork of the Flathead River - Just beautiful! - Makes you wish you had a kayak
The Big Prairie in the North Fork inside GNP
Kintla Lake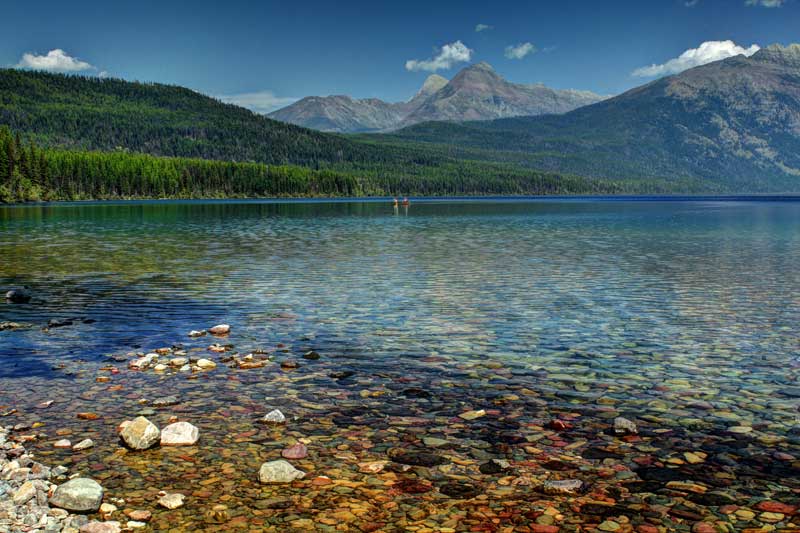 Kintla Lake
Kintla Lake
Kintla Lake - Outflow that ends up in the picture above of the Flathead River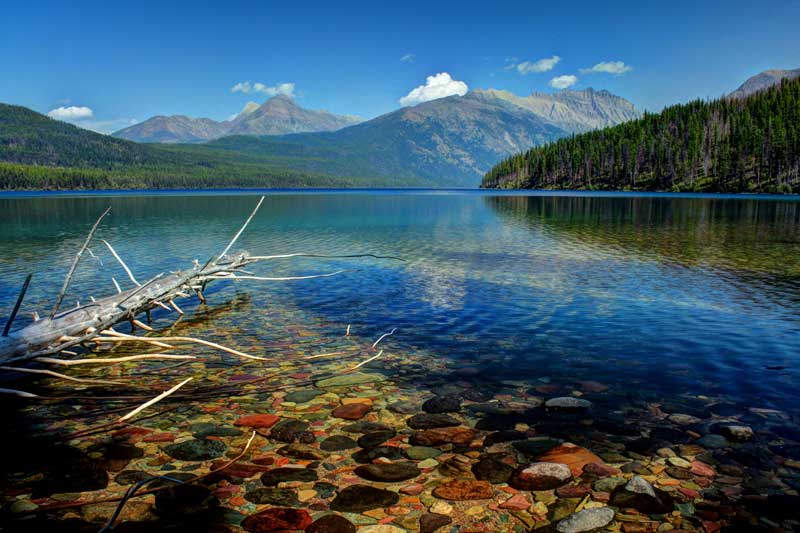 Kintla Lake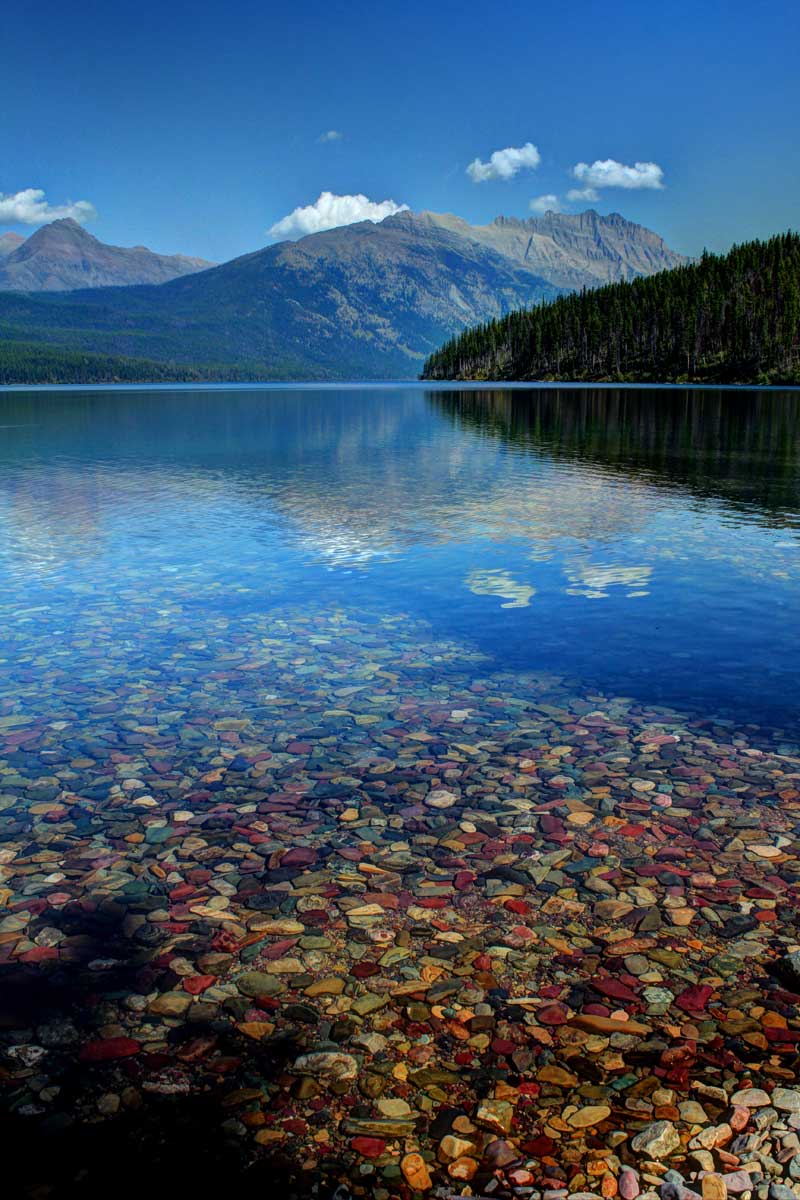 Kintla Lake
Kintla Mtn and Kinnery Peak from the Big Prairie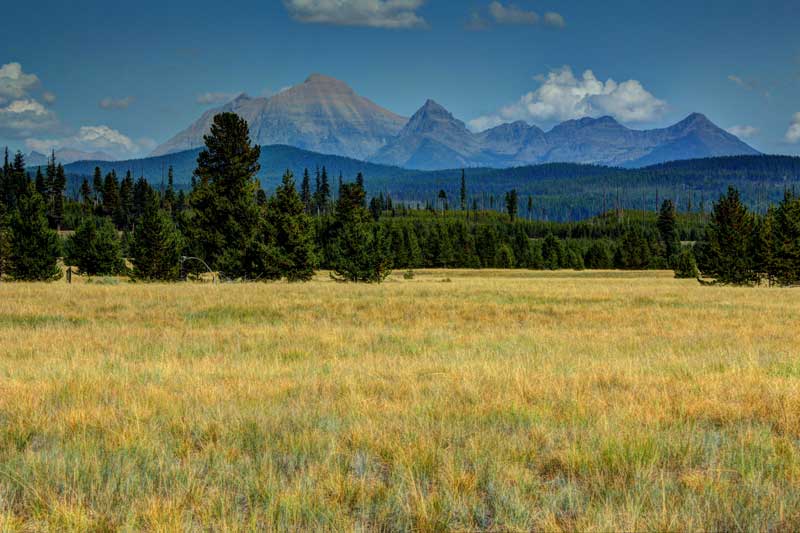 Kintla Mtn and Kinnery Peak from the Big Prairie