I camped at Bowman Lake Campground overnight. I woke up to the same Barred Owl hooting away. Nothing wrong with that. When I exited my tent in the dark, it was still cloudy, and was suppose to stay cloudy all day. The forecast also called from some rain showers. I still planned on hiking up to the head of Bowman lake and camping overnight. The way I figured it, was that cloudy days can be good for photography when hiking in the woods. I came to the foot of the lake at sunrise. While it was cloudy, the sunrise was good.
I hiked up the lake with some minor showers. Nothing requiring rain gear. I took my time and took pictures along the way. Some parts of the hike were very nice. Other areas had vegetation, which I don't like. There had been a black bear roaming around the trail all week. But, I didn't see them. I arrived at the Bowman Lake Campground early in the afternoon. I took the liberty of taking the best site, which was next to the lake. Lucky me. As time rolled on other people started to walk into the camp site. Pretty soon the camp site was completely full. Good group of people.
When I arrived I took a swim in the lake. Felt good to get the grime off. Cooled me down some. The lake was cold, but not bitter cold. The floor of the lake was slippery, so getting out was more difficult then I had expected. I took some time to read my book. I then cooked dinner, which was pretty good for freeze dried food. We built a fire and sat around the fire until it got dark. Went to bed and sleep well.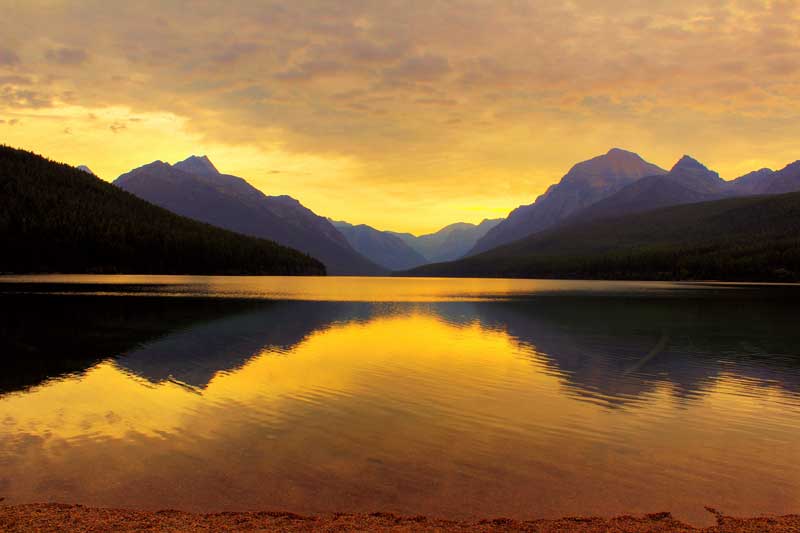 Sunrise on Bowman Lake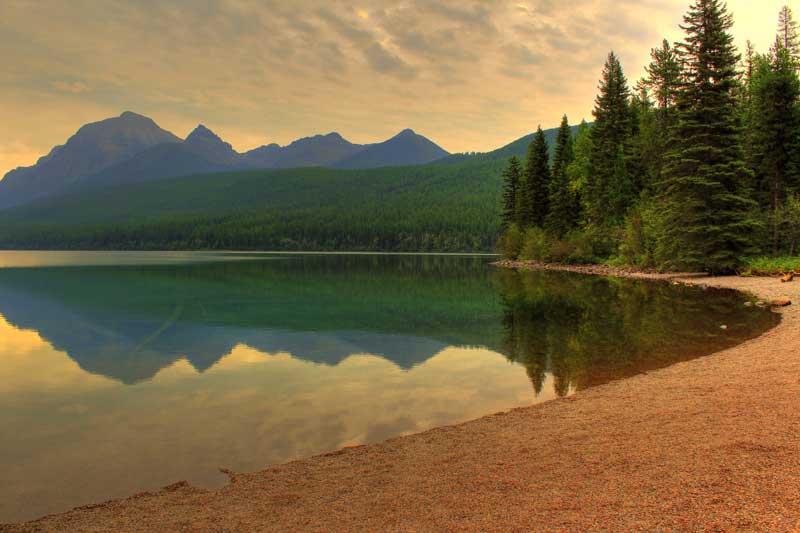 Bowman Lake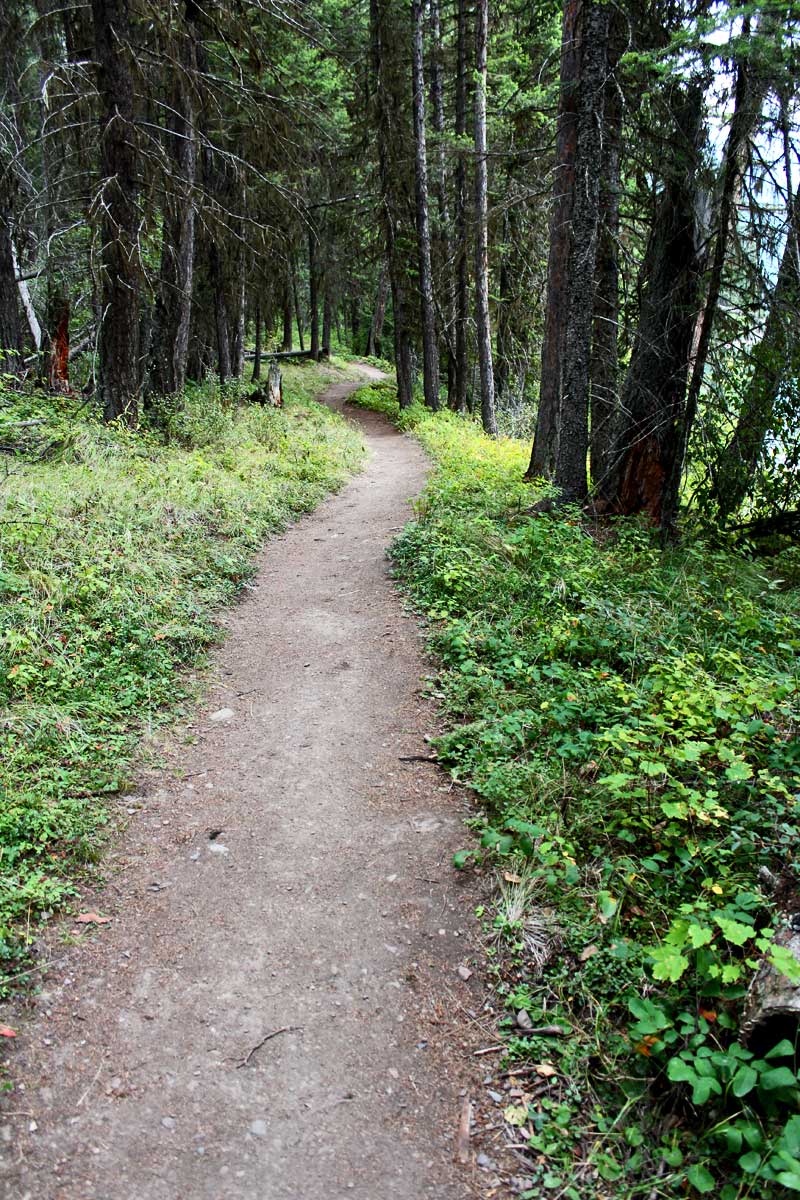 Trail along Bowman lake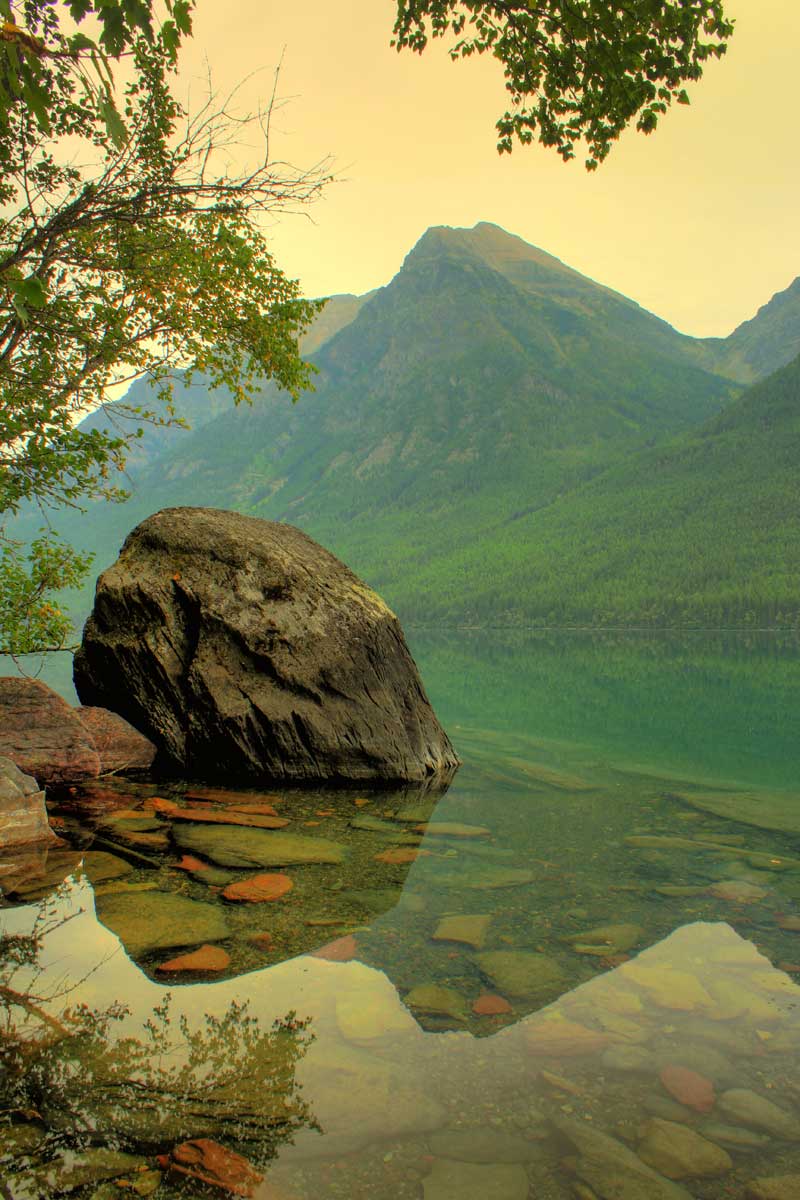 Part way down Bowman Lake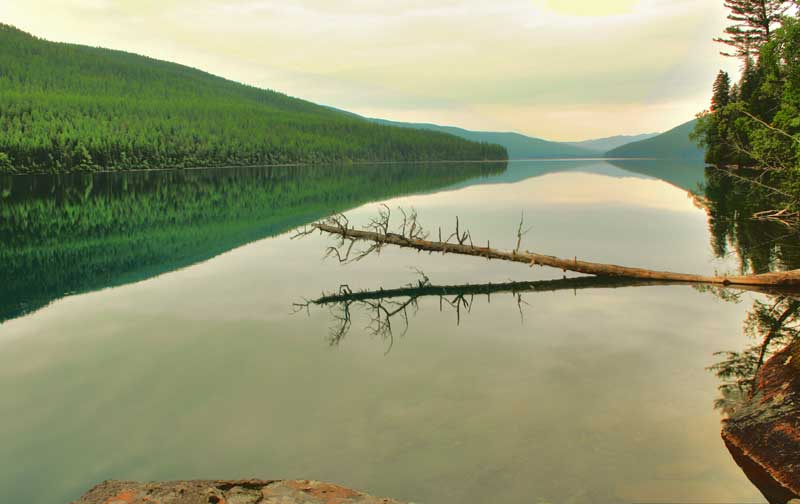 Part way down Bowman Lake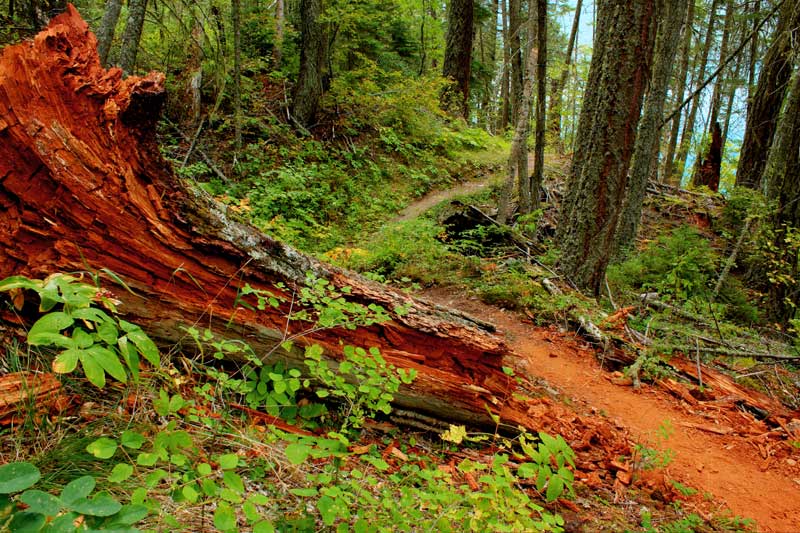 Part way down Bowman Lake
huckleberry Bear Poop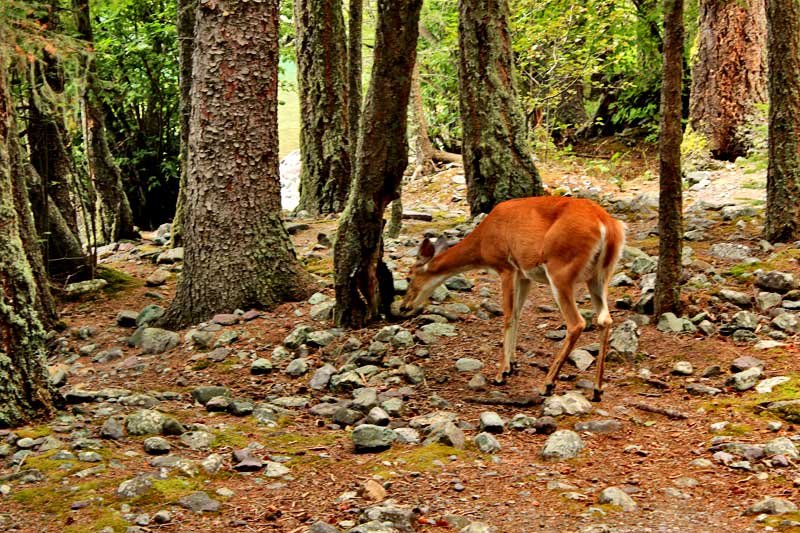 Deer around the Bowman Lake camp site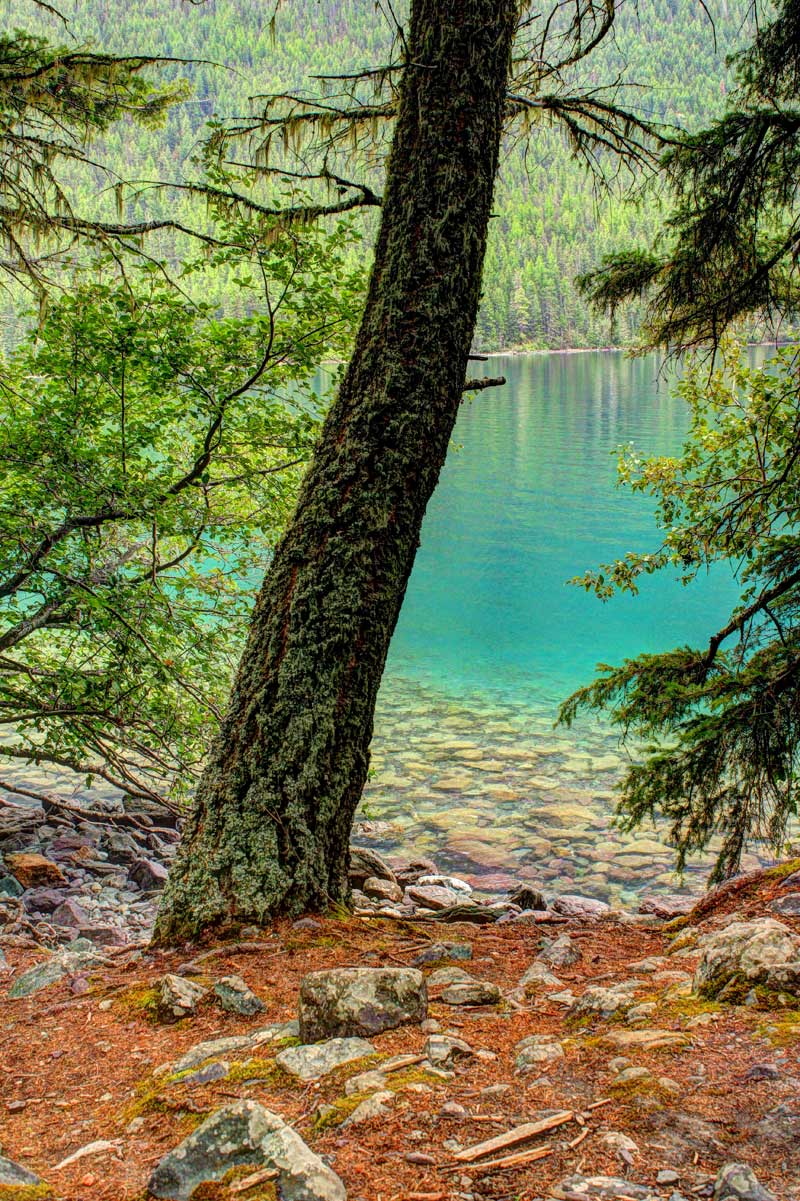 View from my tent at the Bowman Lake Camp site at the head of the lake
View to the south of the camp site
View towards Hole-in-the-Wall