I went to Death Valley to burn up the last of my vacation on Dec 11th to the 15th. I had done a ton of research as usual and knew that it was not the vast emptiness it is often thought to be, but wow what a beautiful place! I arrived late at night on Tuesday and with essentially a new moon and extremely little light pollution I couldn't see much of what was around me. I watched the meteor shower for a bit and went to sleep.
I stayed on east coast time for the whole trip, which had me waking up long before sunrise and going to bed a few hours after dark. So the first morning I woke up and headed out to the Mesquite Sand Dunes in the pitch black with my head lamp and camera equipment. It was still very hard to tell what the surrounding area looked like, but I could tell that the dunes were huge!
Here is a pre-sunrise pic of the dunes!
As the sun broke the horizon the view continued to get better. It was awe-inspiring and was definitely one of the highlights of the trip!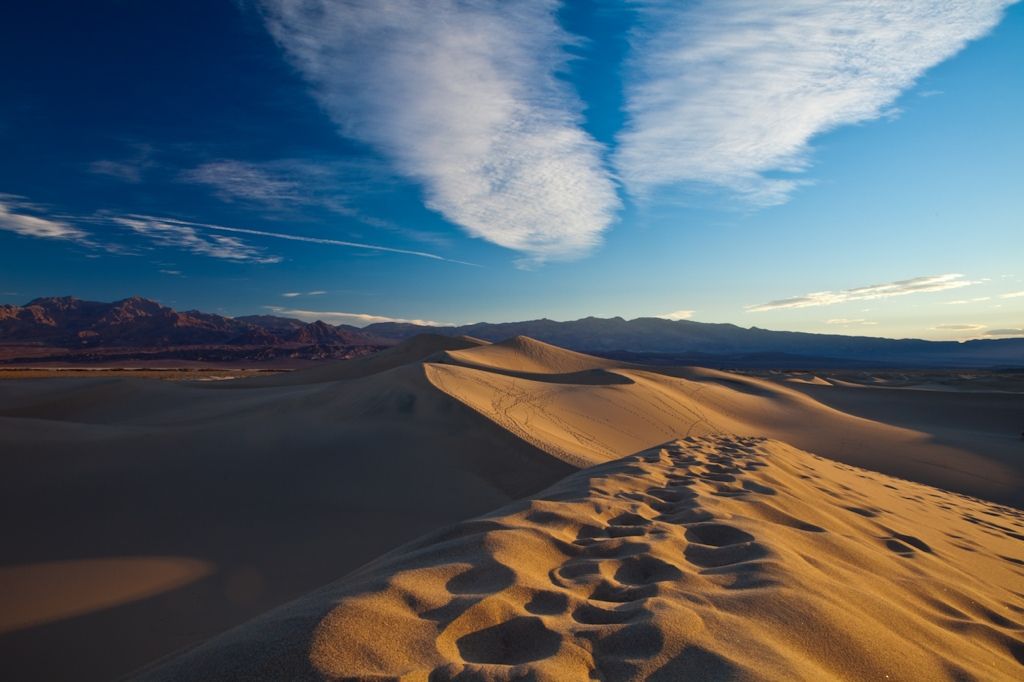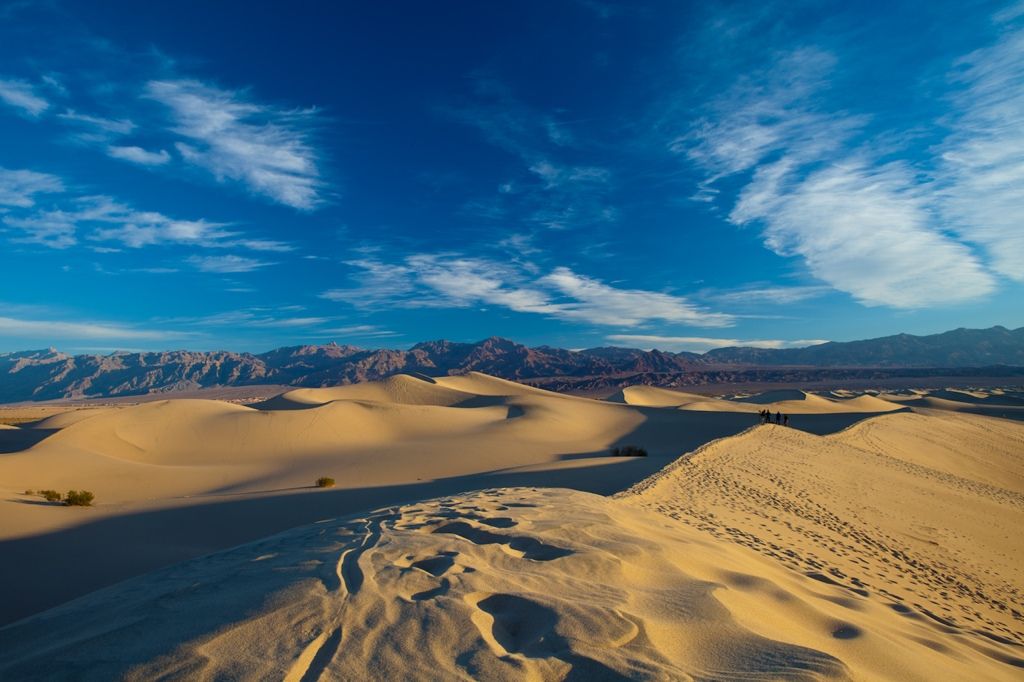 After the dunes, I went to Furnace Creek to check out the "central hub" of Death Valley. There's a visitor center, golf course, saloon, hotel, restaurant and campground.
They have Christmas trees in the desert!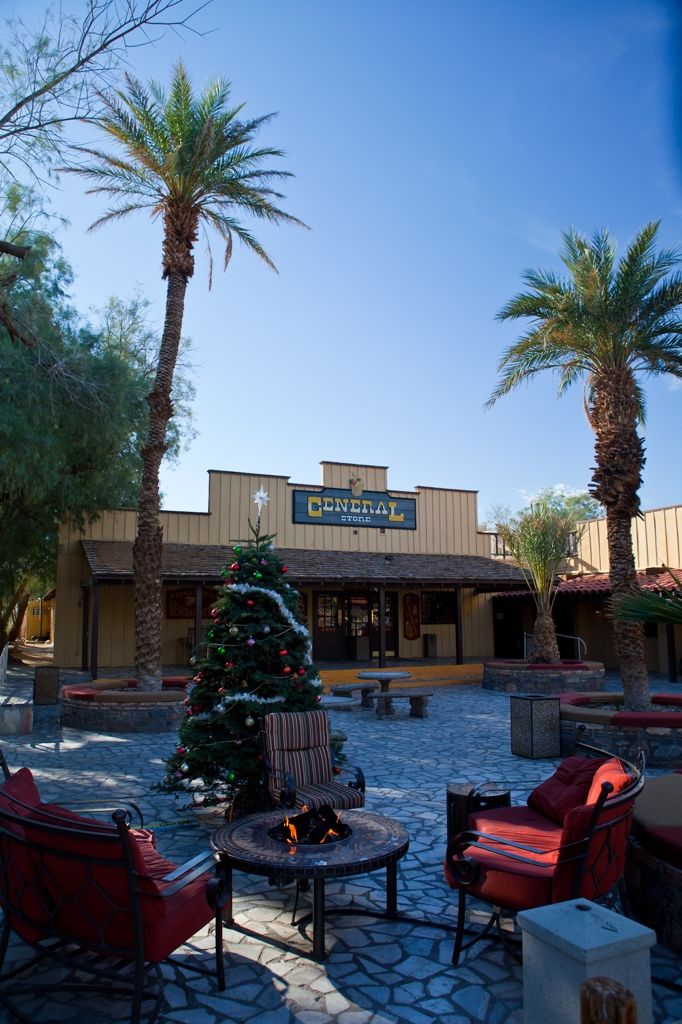 Next up was Salt Creek, which is a high salt content creek and is definitely not considered a potable water source. There is a boardwalk throughout the area that you are required to stay on. In this creek live pupfish, who can withstand extremely hot and salty water. This is the only place in the world where pupfish exist!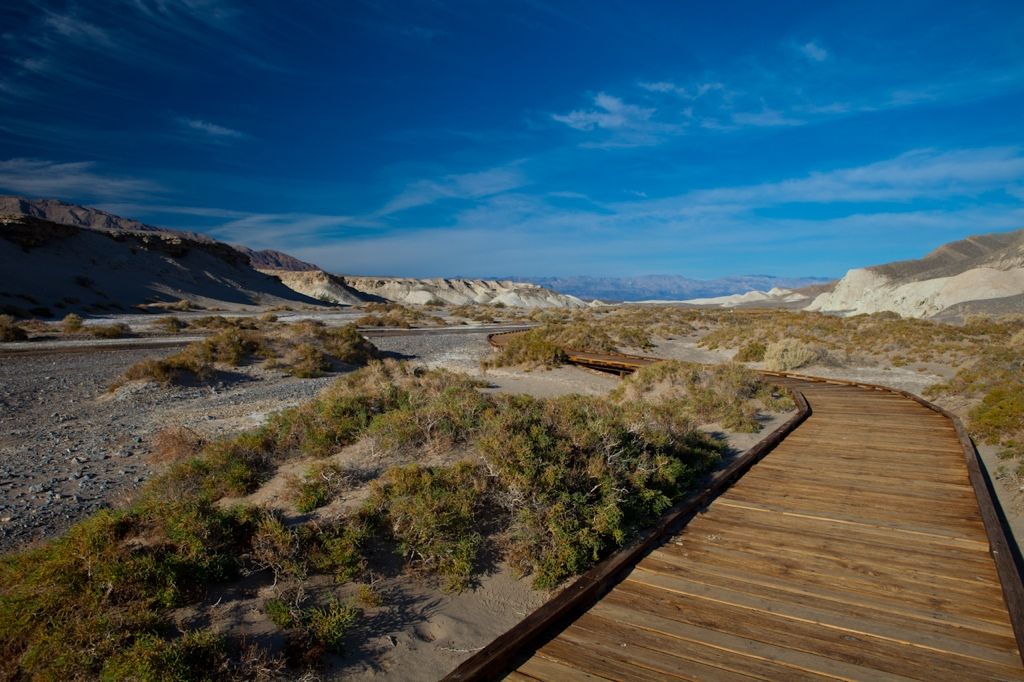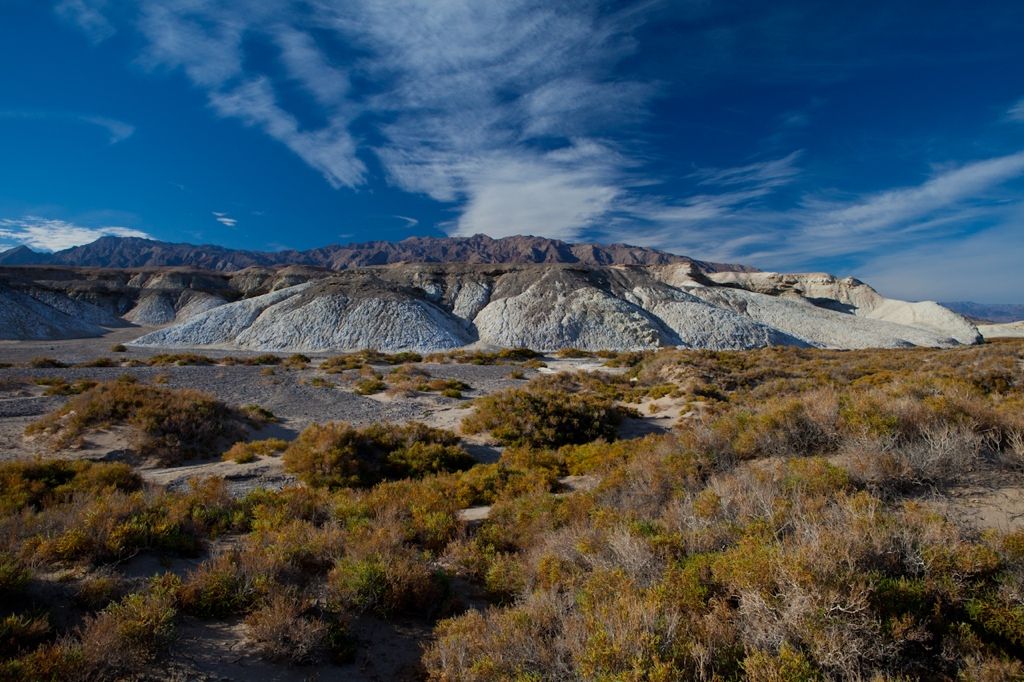 Throughout the park there are many abandoned buildings, mines, cars, etc some of which are maintained and some that are not… This was the Harmony Borax Mining area, which had a few foundations left and this cart.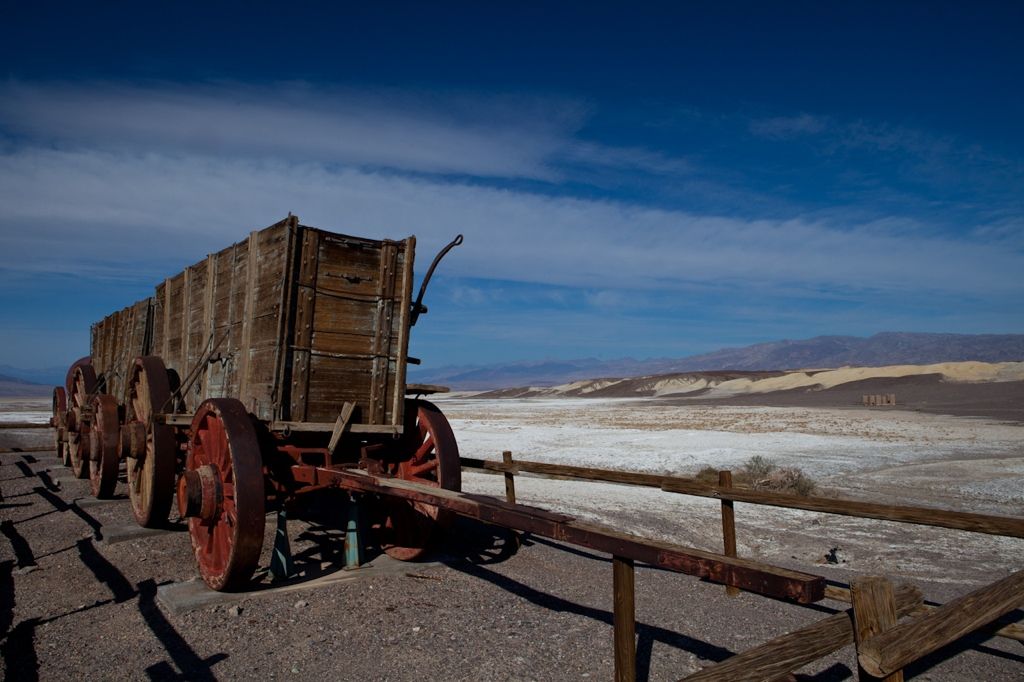 After that I went to Badwater Basin, which is the lowest point in North America! 282 ft BELOW sea level!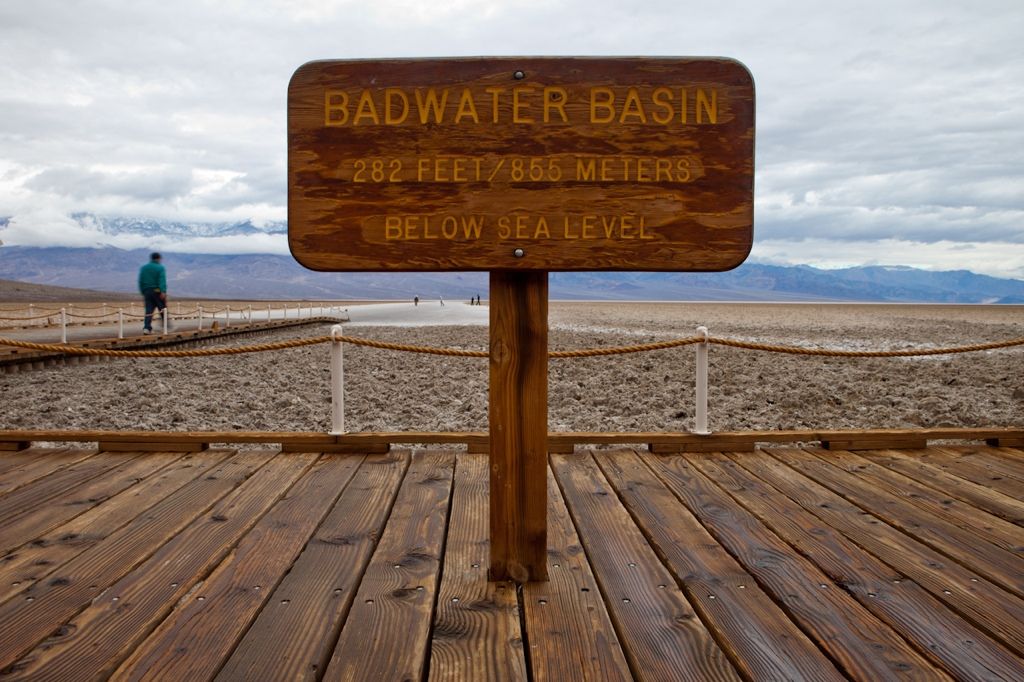 I walked about 2 miles out on the flats and it was really incredible. This area has salt that is about 1 inch thick and sometimes rises off the dried lake bed. Walking on it caused lots of crunching, cracking and sometimes small collapses! The salt is normally very white but because of high winds and some rain, lots of dust and sand colored it up. First pic is a very flat area and the second is where the salt has risen up.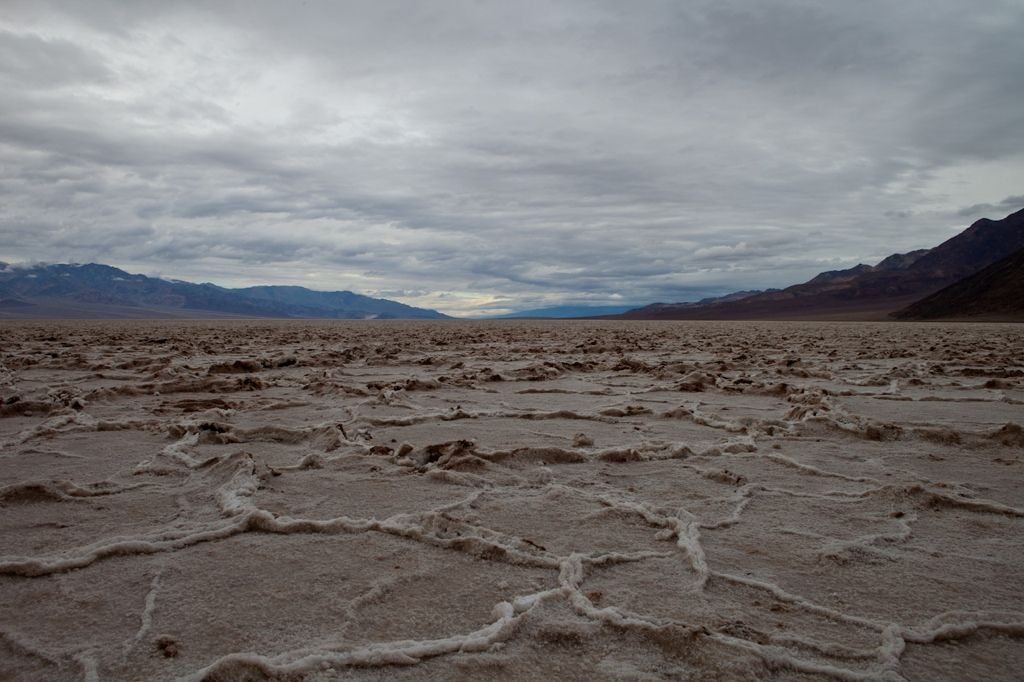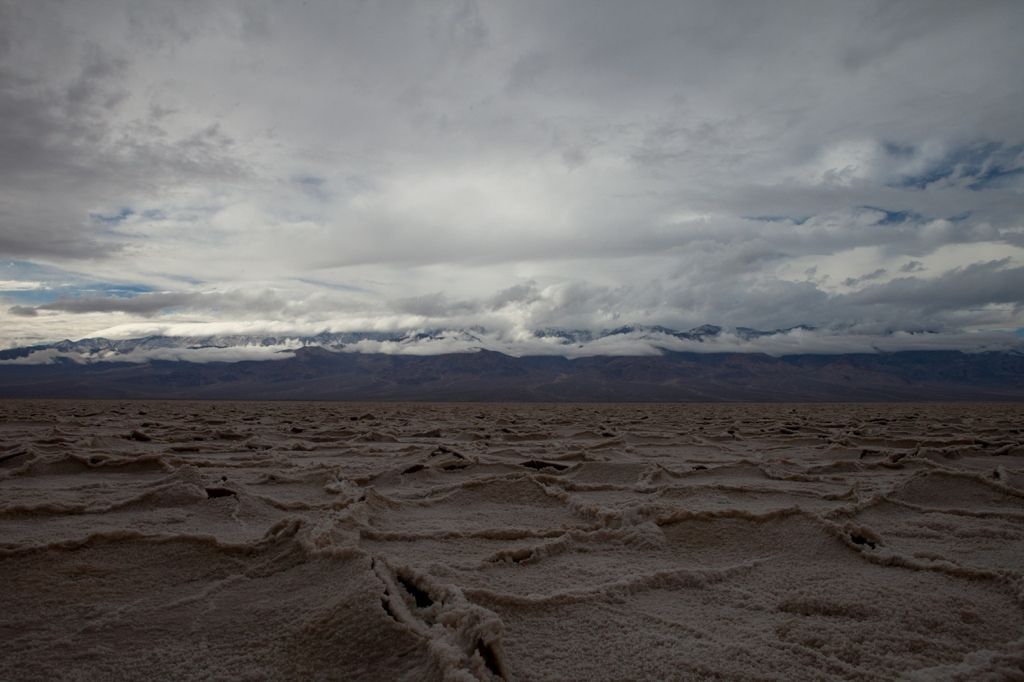 Then I went over to Devil's Golf Course, which has salt that is 4 feet thick! Apparently, some distance out someone drilled or shoveled below the lake bed and there is a deep green pool of water. I didn't try to find it!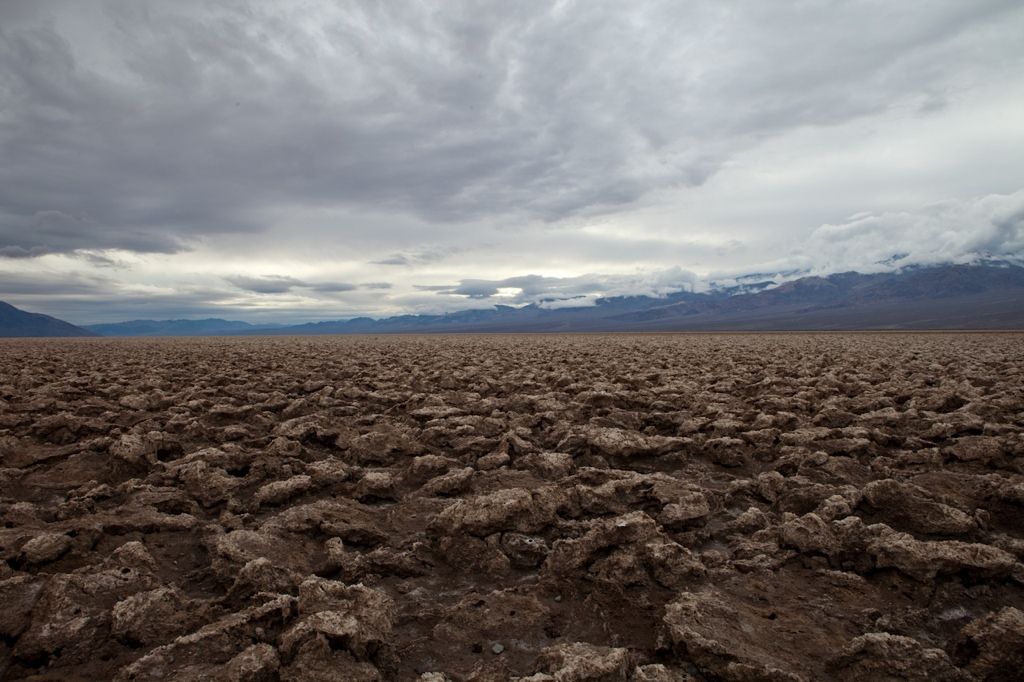 Then I went around to Zabriski Point, which overlooks Badwater Basin and the Devil's Golf Course. A person was there with me and is shown for scale.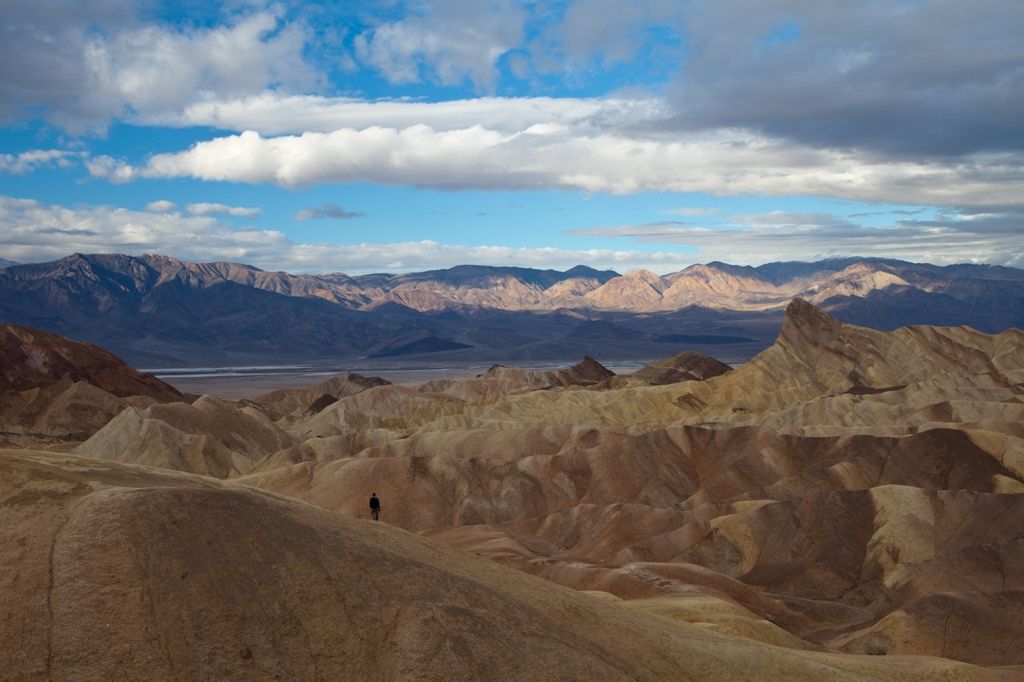 Next up was Artist's Palette which features some really unique colors in a confined area. It is said to be best in late afternoon sun, but there wasn't much to be had that day.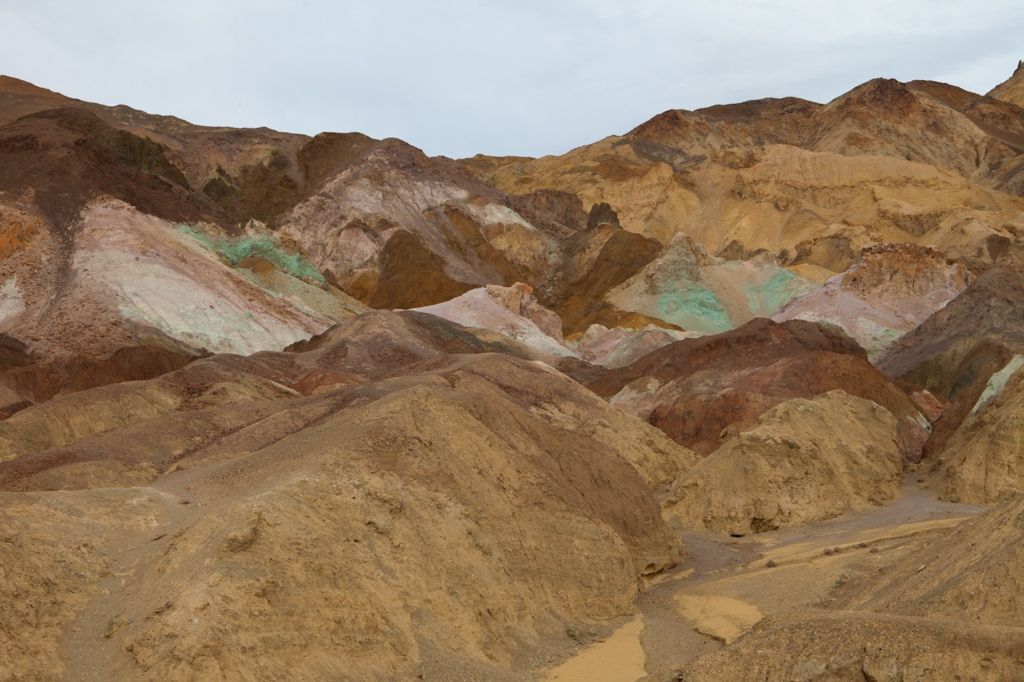 I headed up to Dante's View after sunset, which is over 5000 ft from the valley floor and Badwater Basin. The drop from this point to the floor is about the same as the Grand Canyon. Across the valley is the Panamint Mountain Range which features Telescope Peak at 11,000+ft! That is TWICE the drop of the Grand Canyon. Again, this place was incredible!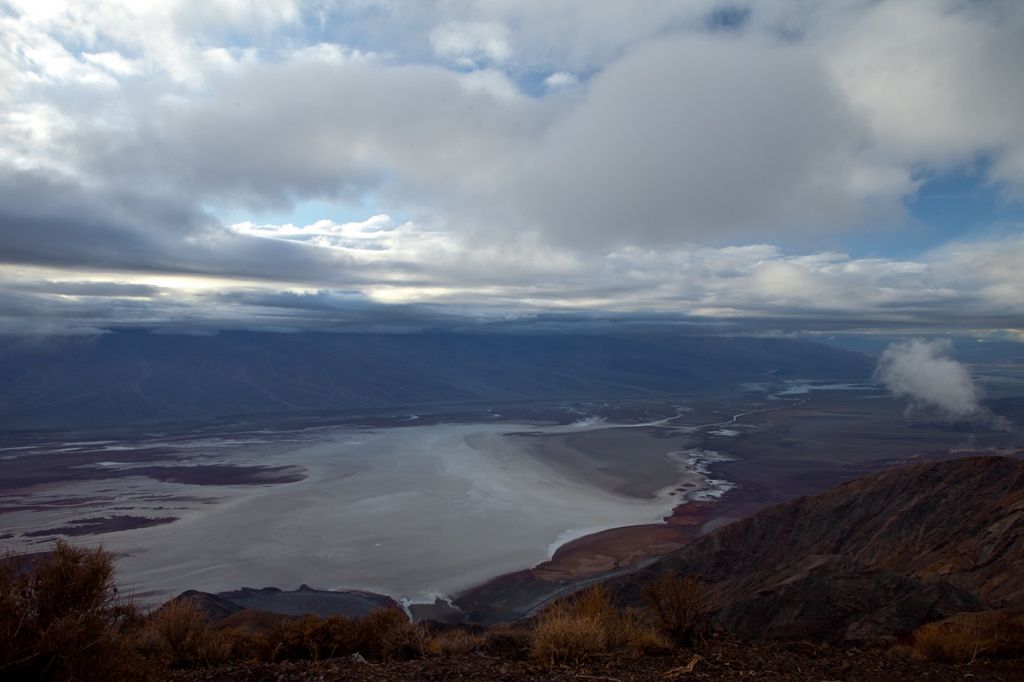 That night I headed to Greenwater Valley, which is directly behind this view. It is a 50 mile+ gravel and dirt one lane road that heads north/south. You are able to camp anywhere in Death Valley that is 2+miles from any paved road (with some exceptions) and I spent the night here! Very isolated, no people the whole night, but there was a jackrabbit in the morning!
I headed back to Dante's View for the sunrise (even though the viewpoint looks west) and snapped a few more pics.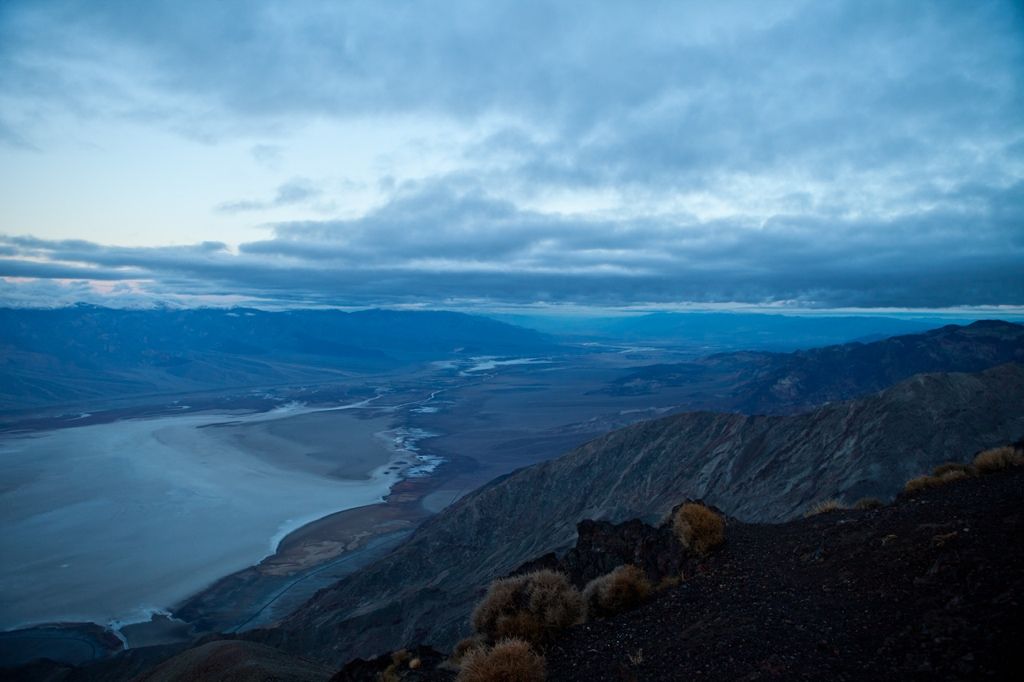 Next up, I headed to Rhyolite, which is a ghost town on the way to Beatty, NV. This is the long, lonely road to Beatty.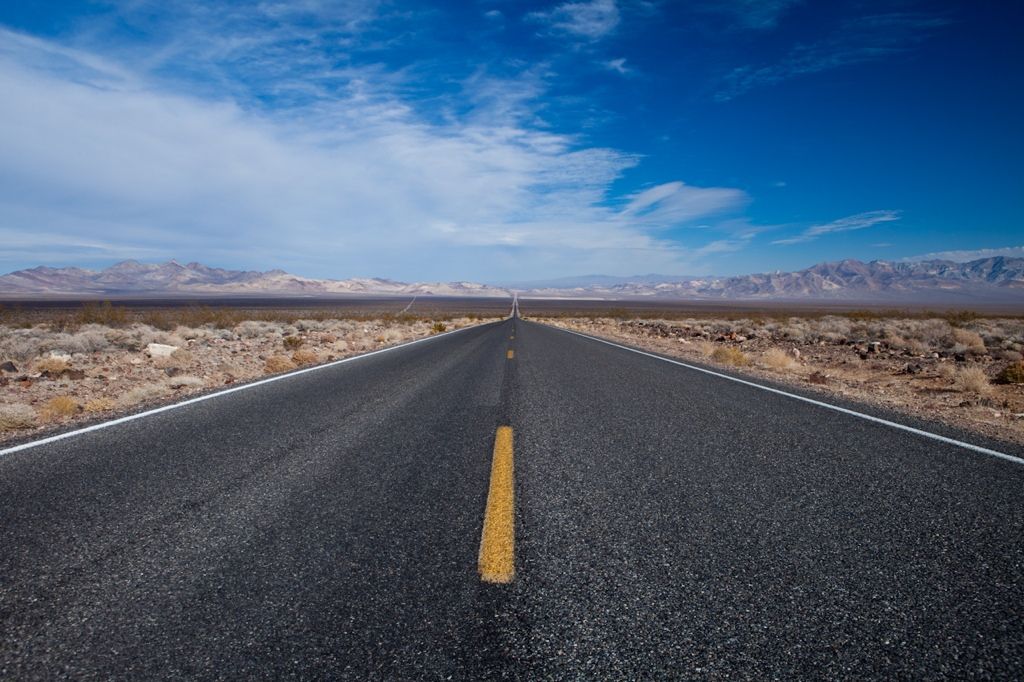 Along the way there was an abandoned mine just off the side of the road.
The next set of pics are all from Rhyolite, including a small free museum that is there.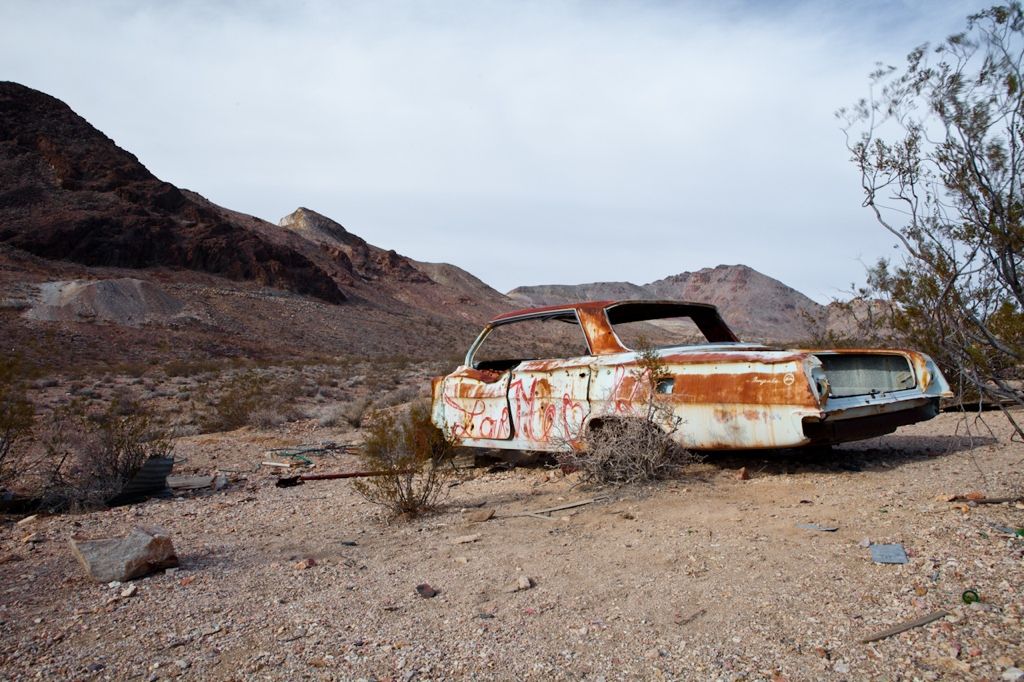 I believe this was the bank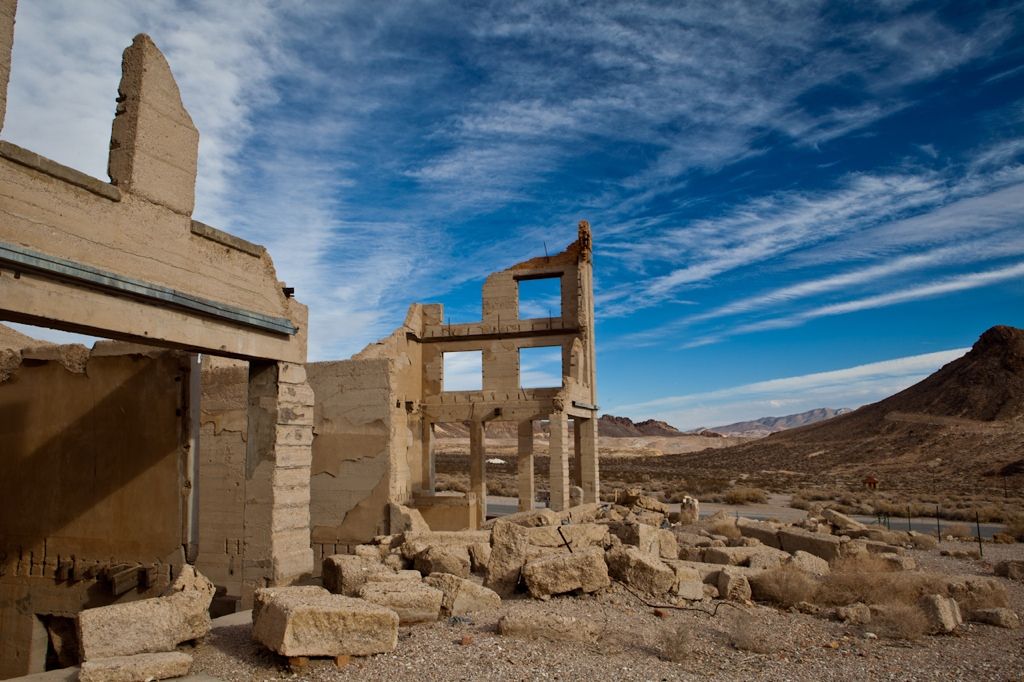 Same building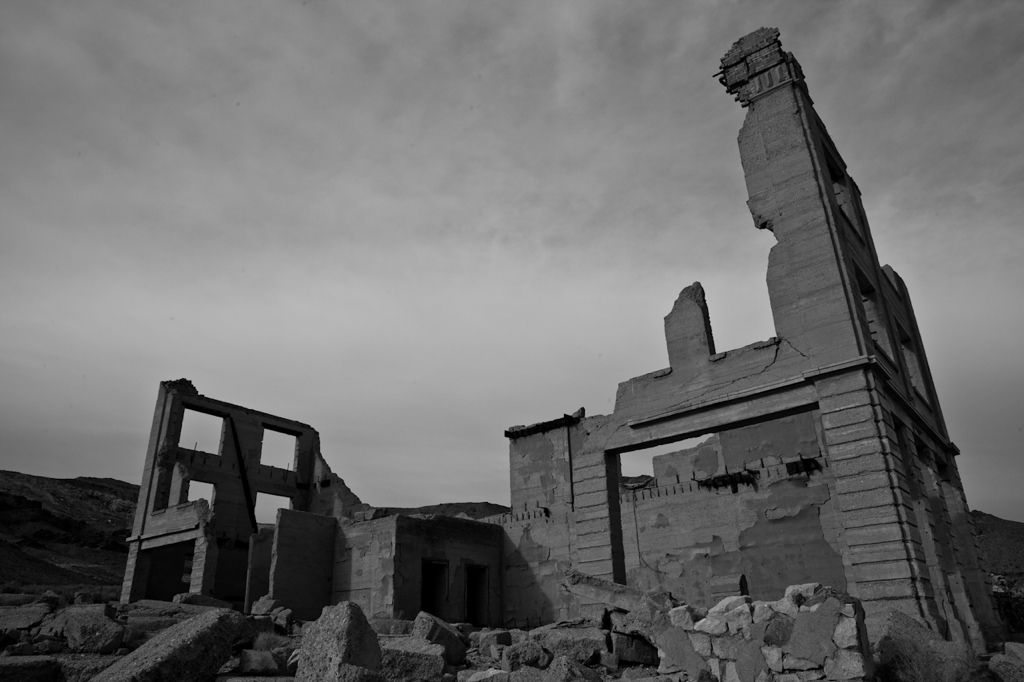 This is the famous bottle house, which is made from beer bottles! Pretty cool, but I'm not sure you can get closer than this.
A good a place as any to watch TV in the desert?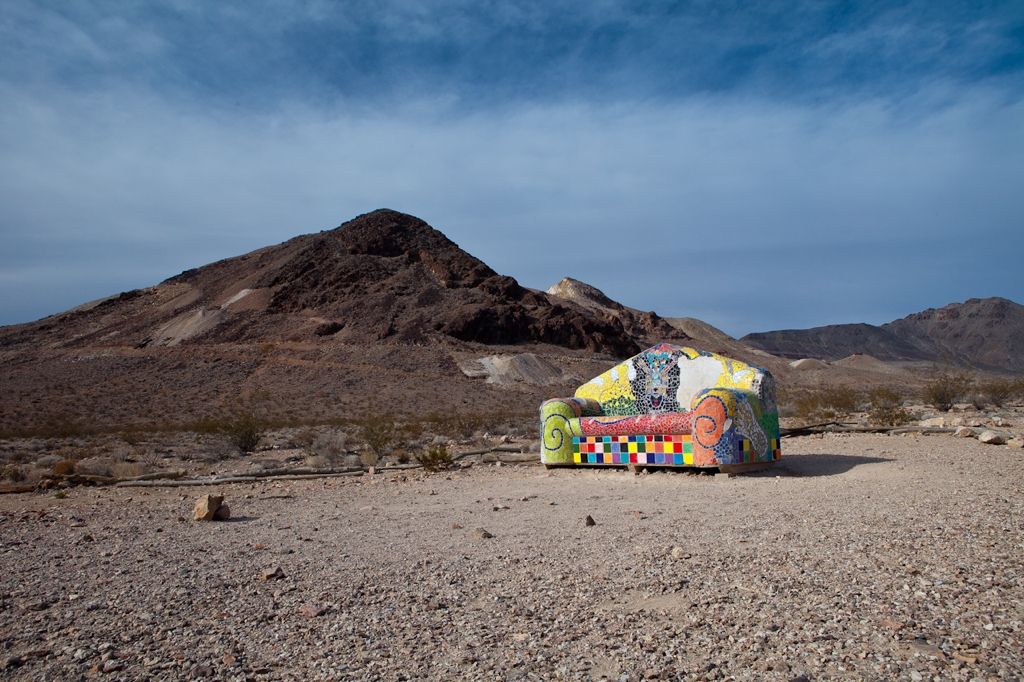 They had a pretty large cemetery as well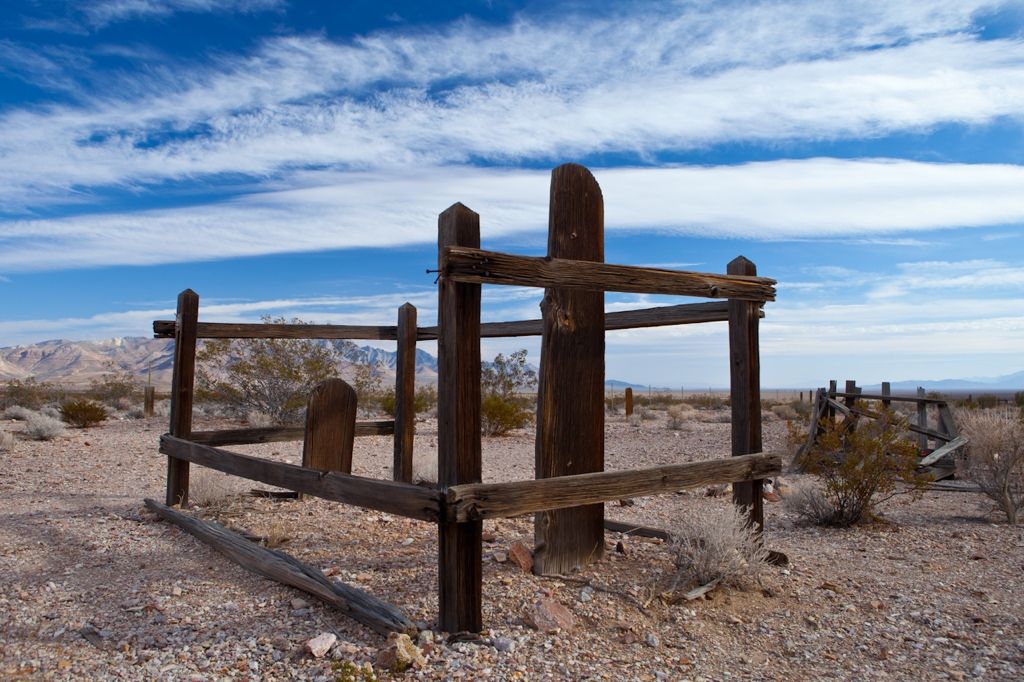 And some fun ghost town art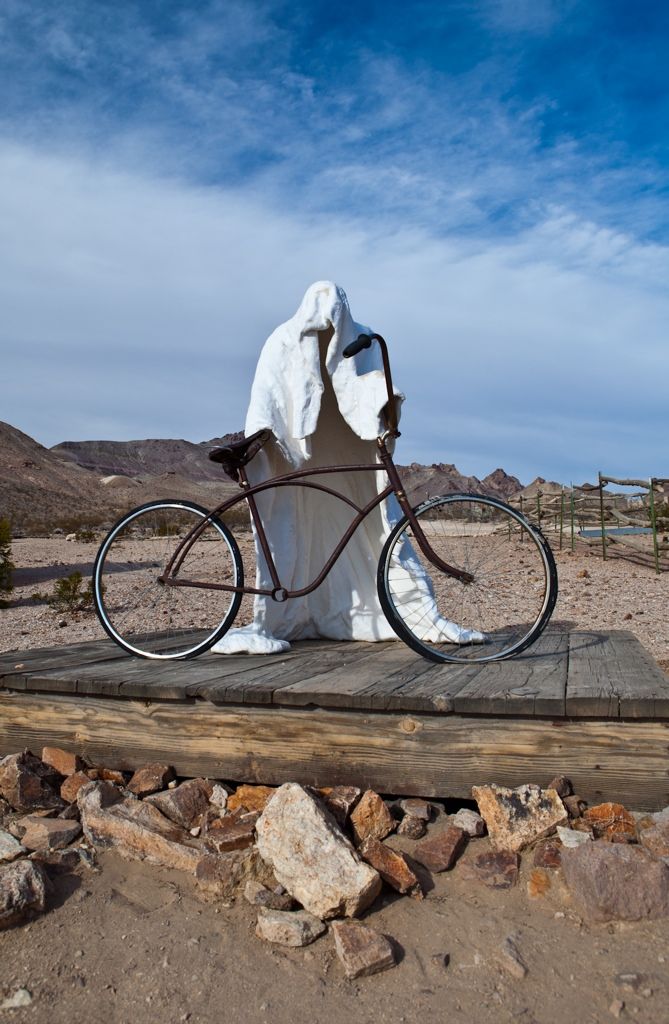 I went to Beatty and saw a very cool museum and grabbed some food at the only saloon in town. The sandwich was great and the place was KC's Outpost. The bartender was great and the only other guy there was very nice. He was 84 and drinking some beer and we got to talking for over 3 hours and me joining in on the beer festivities! Probably one of the most interesting people I've ever met. You can do a lot in 84 years!
I then headed back to the park and went to Racetrack Playa for my last day! Racetrack road is a barely maintained 27 mile gravel and rock road. The rangers suggest that you have heavy duty tires, 4WD and high clearance to travel the road. I was driving a Toyota 4Runner with regular tires (it was a rental) and had no problems as long as I kept it under 20mph. This place was really incredible and I had it all to myself! The silence in a place like this (other than the fighter jets occasionally heard from the other side of the mountain range) was like nothing I had ever heard before! I spent a lot less time here than I had wanted, but it was still so great to see it!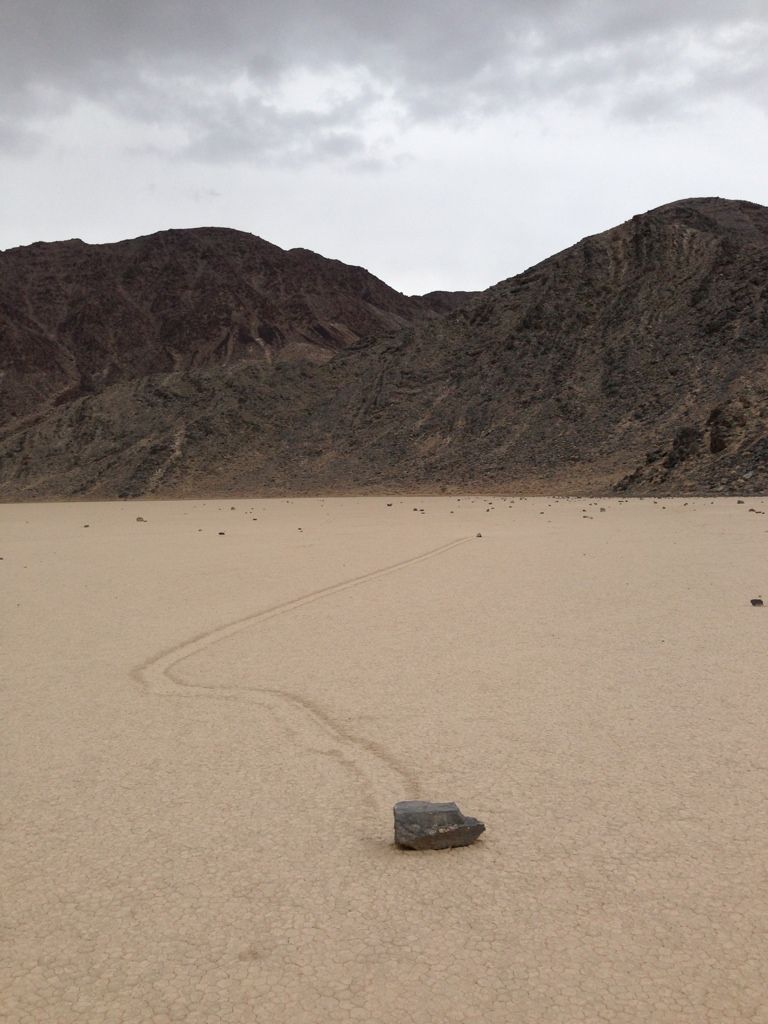 A fun panorama with the iPhone5!

Right as I was leaving in the truck, it started to shake and rumble and two fighter jets flew through the valley at about 500 ft above ground level. It was so amazing to see how fast and maneuverable they can be!
Overall it was an amazing trip, lots of solitude (I went the entire trip by myself), lots of great views and just a truly magnificent place! I would highly recommend going, especially in the cooler months if the extreme heat is not your thing! I will be going back here someday soon!
P.S. If you are ever considering a trip, feel free to contact me with questions and I'll help out as best as I can!