Every summer I visit the ADK's at my sisters house outside of Schroon Lake. Invariably, there are always hikes being scheduled. For the past couple of years, I have wanted to hike Noonmark Mtn. But, each time, something comes up and it gets canceled. This summer I decided that I wasn't going to let anything get in my way. On Saturday, I headed out for Noonmark in Keene at 7 am. Got to the TH around 7:30 am. The PA was already half full from overnight hikers. I was one the first hiker of the day to register for the Dix trail/noonmark.
I walked up the road and headed up the trail. It was cool at about 60 degrees, but it was damp and no wind. No one was ahead of me, so I took my time. The trail was a little steeper then I had expected, but that was okay. The views started to appear about 1/3 of the way up. When I got closer to the top, the views got better-and-better. The trail was a little steep in places. There were some solid rock climbs. Some of the rock was wet and a little dangerous. There was also a rock climbing section.
When I got to the top, I had a nice 360 degree view. Great views. Here are a few pictures: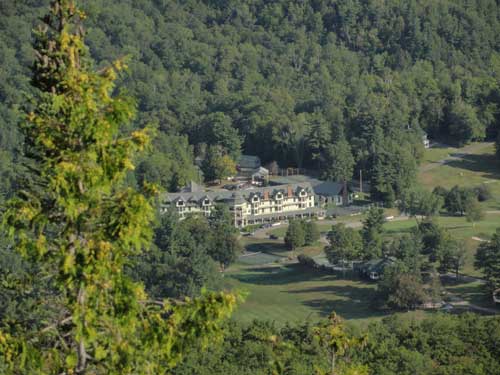 View of St Huberts Hotel from the 1st good viewpoint.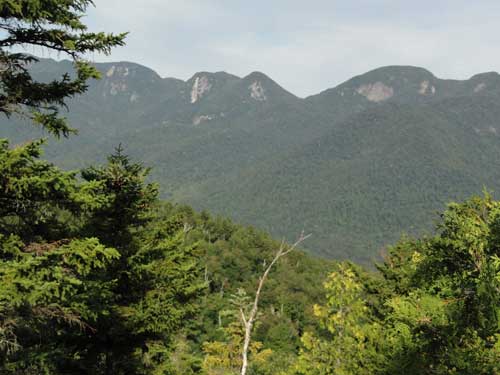 View of the adjacent mountain range.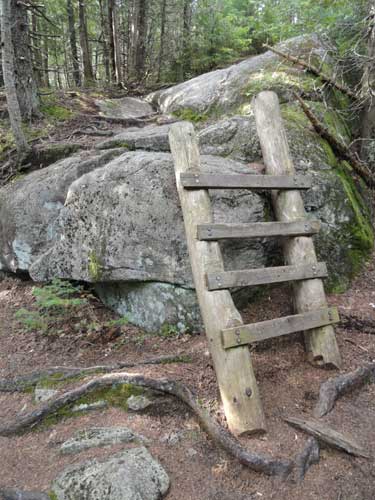 1st ladder - about 5' high.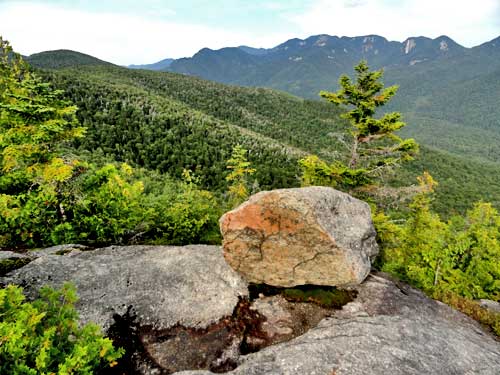 View just below the summit.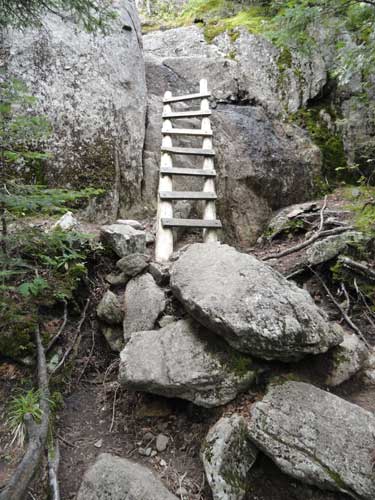 2nd ladder - below the summit - about 10' high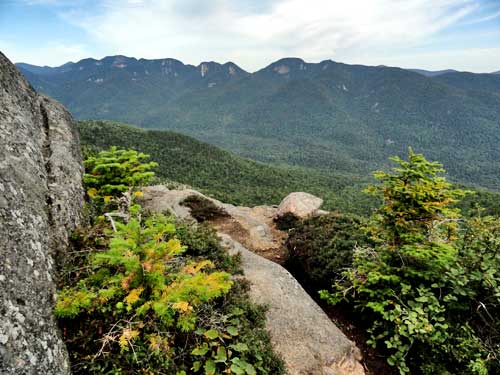 Top of a rock climbing section


360 view from the summit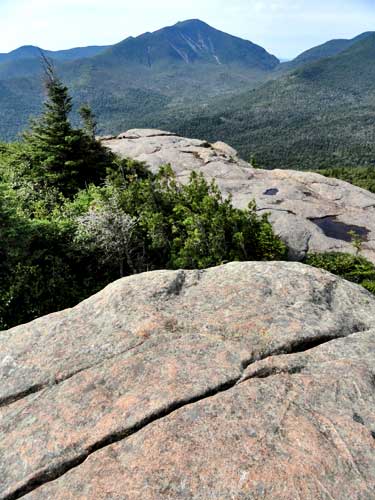 Another view from the summit