We arrived at the PA and there was one car there. Someone else had broke trail, so we followed their tracks. There was 1-2' of snow at the base, but it was sunny and hot. The snow was melting, and at times would collapse. It would feel like an earthquake with it collapsed.
Didn't like the route they choose. They decided to hike straight up the mtn, so the trail was steeper then it needed to be. But, the trail was broken, so we forged on. On the summit there was 2-3' of snow.
When we got back to the PA, the snow melted from 1-2' of snow to 6-9" of snow. Melting quickly!
Not much in views, but we did get to see Plattekill Ski area and Sleeping Lion Mtn. Nice day out in the woods. The weather was great, warm, and sunny.
Here are some pic: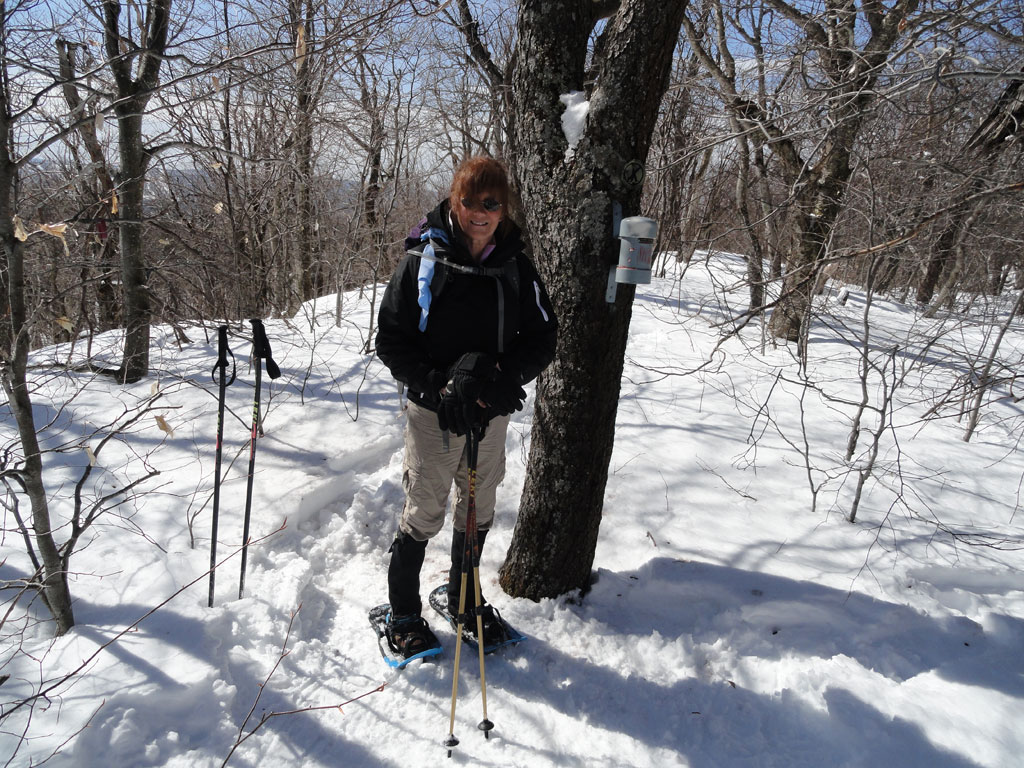 Summit of Halcott Mtn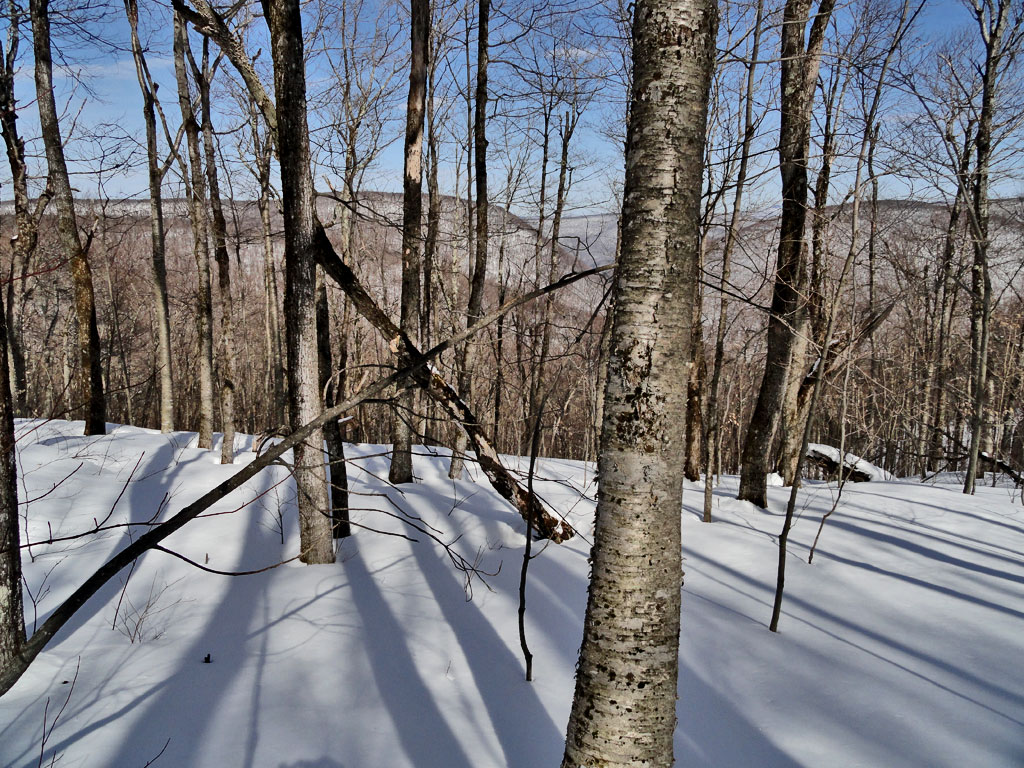 On the trip back - Sleeping Lion Mtn in the distance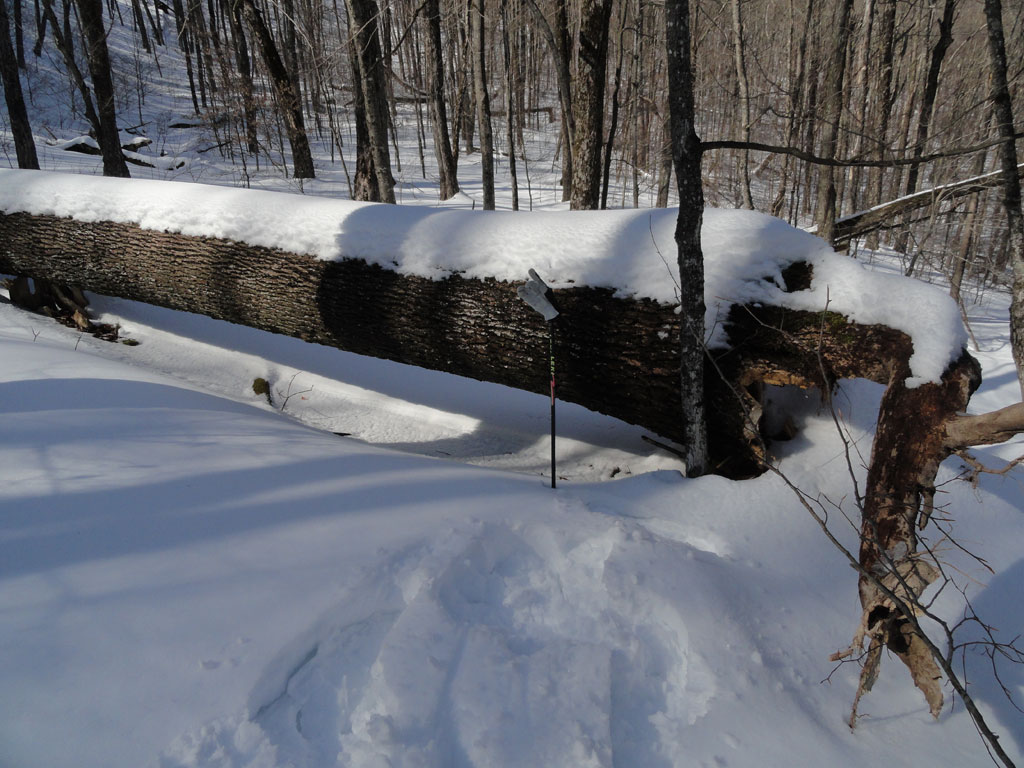 Large 4' diameter Ash Tree