Josephine Torlish, 54, of Beacon, NY died at after she fell approximately 70 feet off a closed trail to the water basin between the two drops of Kaaterskill Falls. Albany Medical Center while undergoing emergency surgery. She was airlifted to Albany Medical Center after a difficult recovery by three local fire departments. It is reported that she fell approximately 70 feet at Kaaterskill Falls on Saturday, after 1:30pm on Saturday 28, 2014.
According to eyewitnesses she was walking down the narrow and dangerous trail that leads to the water basin (between the 167' main waterfall and the 64' lower waterfall) when she slipped on the mud and fell approximately 70 feet. She suffered head trama, leg injury, and internal injuries. At approximately 1:45PM Tannersville Resque Squad received a call for the injured hiker. Tannersville Fire Department, Palenville Fire Department, and Centerville Fire Department were called in to assist in rescuing her from the location where she fell to the waiting helicopter. She was then flown to Albany Medical Center in critical condition. She died later in the afternoon during surgery at Albany Medical Center.
It should be noted that the best place to view Kaaterskill Falls is from the end of the trail at the base of Kaaterskill Falls. You see more information about Kaaterskill Falls
here.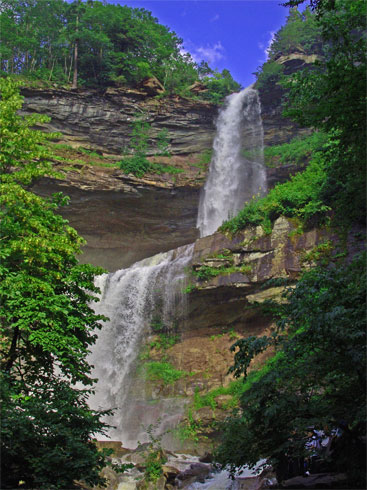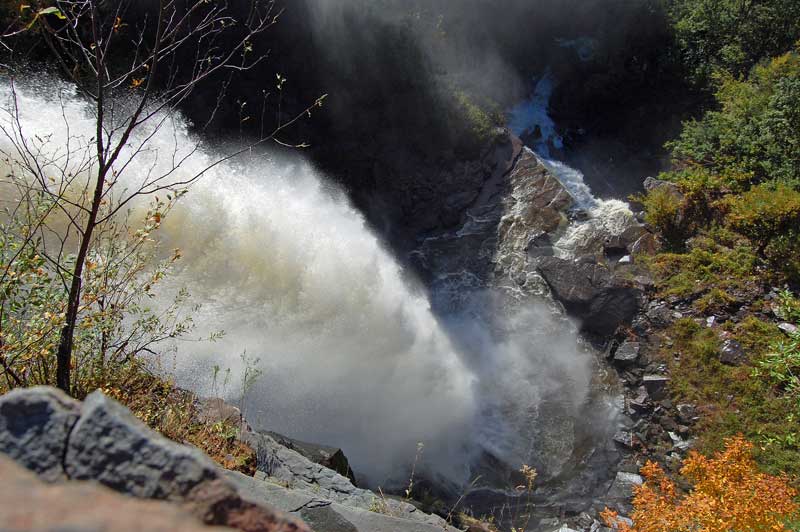 This is the view from the top of the falls looking down after a heavy rain storm.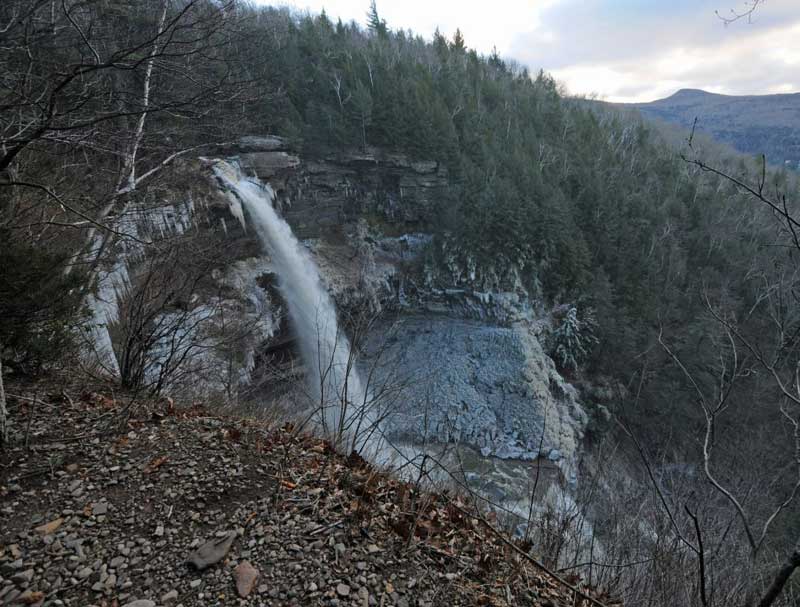 If you look carefully, you can see a trail leading above the basin. This is where witnesses stated that she fell.
The trail is just above the frozen bank (southern).