Over the last couple of years the problem with kids parking along Rt 23a in the summer has become unbearable. You can read more about it
here
.
In the summer of 2012 The Town of Hunter moved forward with requesting and getting the NYS DOT to post No Parking signs from south of Twilight Park to Moore's Bridge. But from Moore's Bridge to Palenville the section of Rt 23a did allow parking. Recently, This section is now marked with No Parking signs.
You will be able to park in the 3 areas for hiking to Poet's Ledge in Palenville. You will also be able to park in the two parking area above and below Bastion Falls. And, you can park up near the exit of the Rip Van Winkle Trail near Haines Falls.
Our web site will also be changing the hike for the base of Kaaterskill Clove, which includes Fawn's Leap, Lower Buttermilk Falls, and Delmura Falls.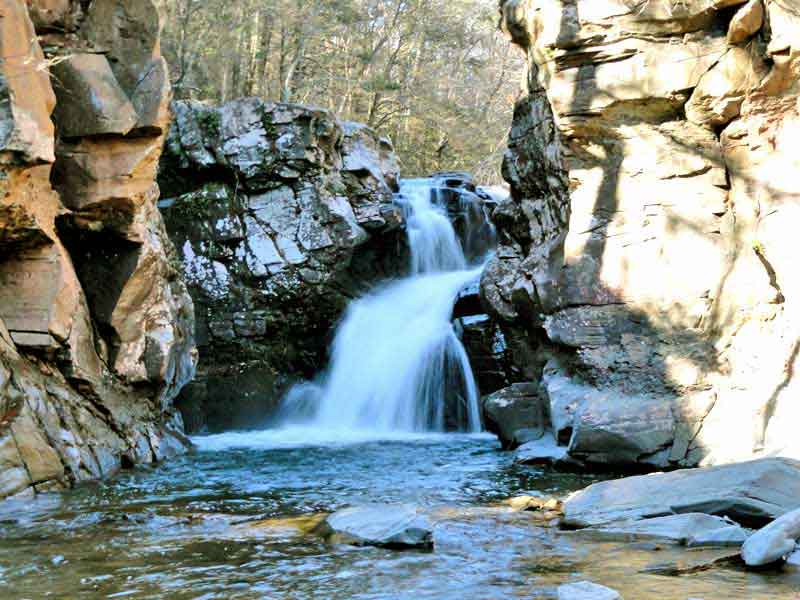 Fawn's Leap by Moore's Bridge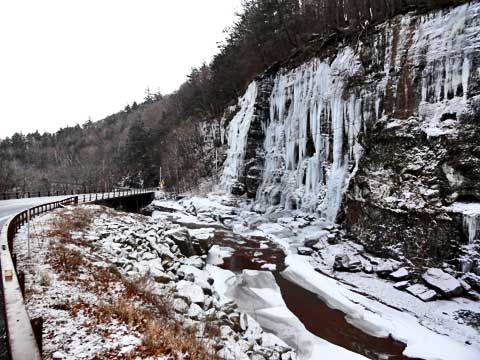 Moore's Bridge