On Thursday, June 21, 2012 a 19-year-old man sustained significant head injuries while jumping off Fawn's Leap waterfalls in the Kaaterskill Clove. It was reported that he was pulled from the water by other swimmers in the area. The man was transported to Albany Medical Center by helicopter. His condition has not been released. This is the second serious injury at Fawn's Leap in the past week.
Fawn's Leap Waterfalls is located about 150' west of Moore's Bridge and is right next to Rt 23a. It is located in the Kaaterskill Clove between Bastion Falls and Palenville. It is located in the Town of Hunter. You cannot see the actual waterfall from Rt 23a. Fawn's Leap is 24' high and has a clear jump into the pool below. But, if you slip while crossing Kaaterskill Creek, you can fall onto a bump in the falls, which can seriously injury you or even kill you.
To learn more about Fawn's Leap Waterfall, click
here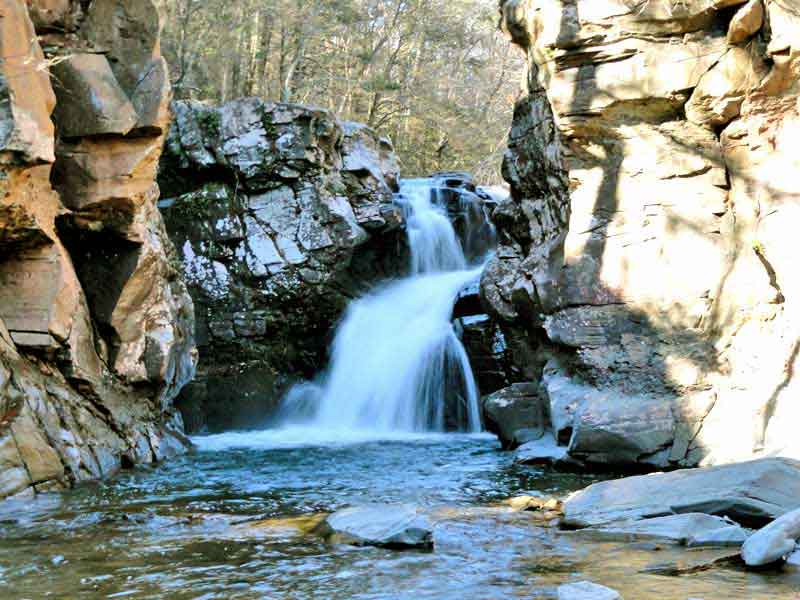 Most people jump off the falls to the LEFT of the waterfalls - BUT, you must cross Kaaterskill Creek to get there.