On Saturday, February 4, 2012, four local fire departments performed a Search and Rescue mission between Gillespie Road and Kaaterskill High Peak. It was reported that a 62-year-old man broke his ankle deep in the woods. It was reported that he was off the North Trail. SAR wanted to call in a helicopter to extract the man, but they were too far into the woods without a safe landing site. The SAR lasted after dark.
Update:
We have now learned that he fell while descending the North Access Trail. Some of the trails in the Catskills are ice covered. He slipped on the steep section and slide down the steep chute into a tree. He was wearing cramp-ons. He was able to call 911 from the North access trail. NYS DEC Forest Rangers, EMT, Fire departments, arrived at the accident scene around 7 PM and assisted him down the mountain. He exited the woods to a waiting ambulance around 1:30 AM in the morning. The injury will require surgery and he will be off the trails for 2-3 months. He had hiked from Gillespie Road up the west access trail with little difficulty. Get well soon!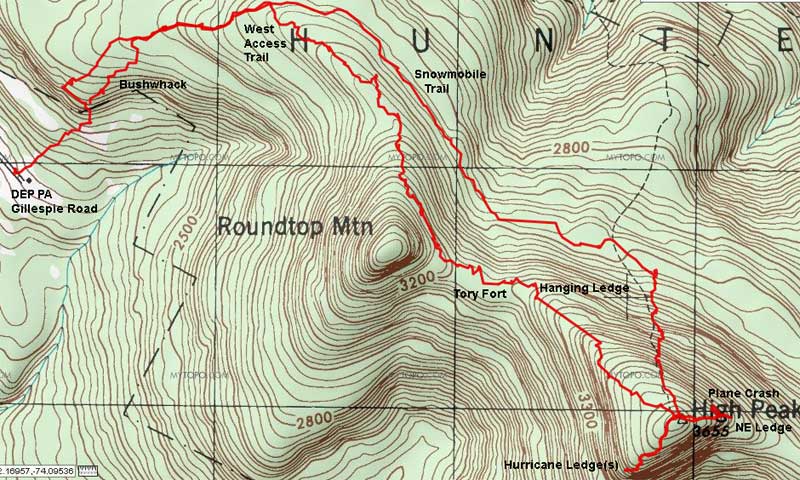 Our guess is that he may have broke his ankle near the 3250 ledge in the the col between RT and KHP. Both places have rocky sections where you can step into a hole and break your ankle.