The book:
The Catskill 67 by Alan Via
is scheduled to be released to the public at the end of November of 2011. Alan is well known among serious hikers in the Catskill Mountains. Alan is one of only a handful of hikers to have completed both the ADK and Catskill 100 highest lists. He helped forge the way to to finding legal access to many of the elusive peaks in the Catskills. I know that I have been waiting patiently to finally read the book. If you are a serious hiker this is a must have book.
Here is a preview of the upcoming Nov/Dec edition of the Adirondac Magazine which is published by the Adirondack Mtn Club.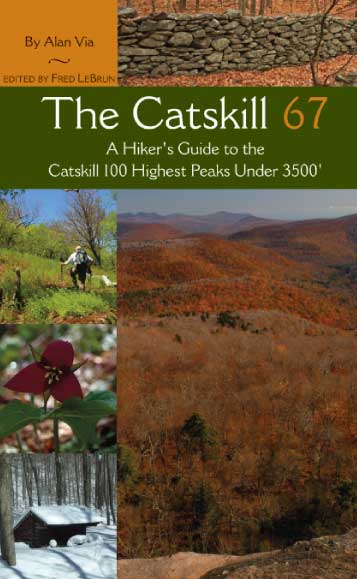 Preliminary Cover of the book, "The Catskill 67 by Alan Via"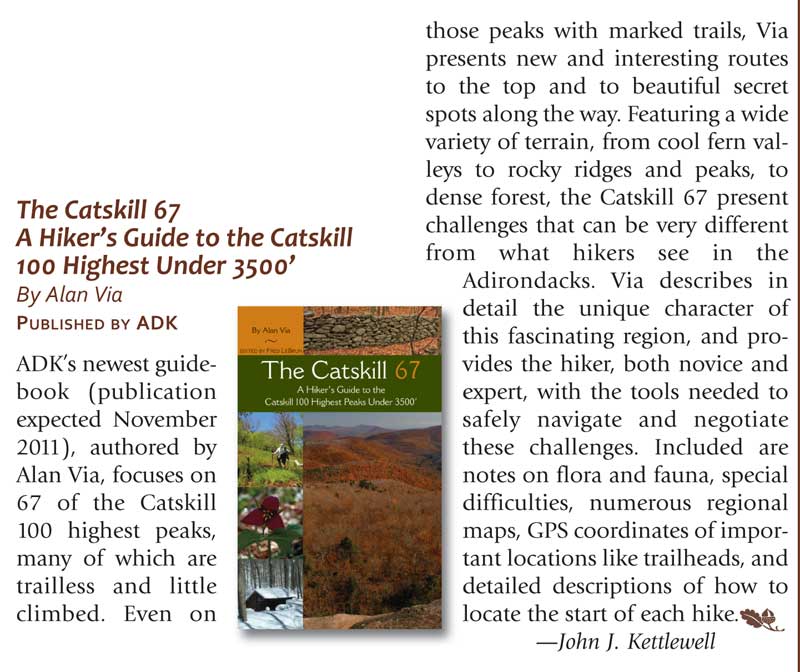 Preview of the Article from the Nov/Dec edition of the Adirondac Magazine
All images are copyright of ADK (c) 2011; ALL RIGHTS RESERVED