Hiker found dead near Kaaterskill Falls
Posted:
Mon Oct 24, 2011 8:36 pm
We have been informed that some hikers found another hiker dead down near Kaaterskill Falls and before the trail to Scutt Road parking area on October 24, 2011. We have an unconfirmed report that the dead hiker was found below the Cross-County ski trail that goes down near Kaaterskill Falls, but before it heads to Layman's Monument. Little is known at this time. More information to follow.
Update (10/25 8am):
We have been informed that the victim was a male hiker, and that he was found at 7 AM on Monday Morning by a group of hikers. Name has not been released yet.
Update (10/25 12PM):
The NYS Police still have not released the name of the hiker. But, they have told us that he was a 51 years old and was from Saratoga region. An autopsy is scheduled for today, but from reports it is believed that he died from natural causes. He left his home on Sunday to go hiking in the North-South Lake region. His family called the police who then started the search for him. He was then found by a hiker early Monday Morning. It is reported that he was found on the Escarpment Trail.
Update (10/25 6PM):
The victim has been identified as, Paul Dodway of Clifton Park, NY. The autopsy determined that he died of natural causes. It is presumed that he died late Sunday Afternoon. The NYS Police, Greene County Sheriff department, and NYS Forest Rangers, and NYS DEC. It was also confirmed that a hiker this morning called 911 to report a deceased male on the Escarpment Trail around 7 AM on Monday. 911 then called the other agencies. The responders found the deceased male lying dead on the trail. The exact location has not been determined. Mr Dodway's car was found at the Scutt Road DEC parking lot on Monday Morning.
Hike of this section can be found here:
http://www.catskillmountaineer.com/hiking-escarpment-SW.html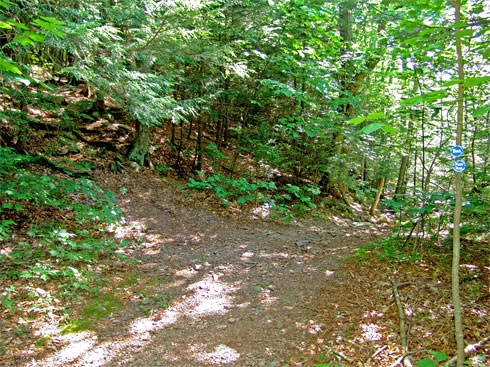 Trail above Kaaterskill Falls and below the turn off to Scutt Road / Cross Country Ski Trail
Beginning of the Escarpment Trail
Kaaterskill Falls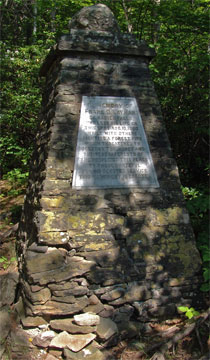 Layman's Monument - Closest to Kaaterskill Falls on the Escarpment Trail

Council's Bluff - After Layman's Monument on the Escarpment Trail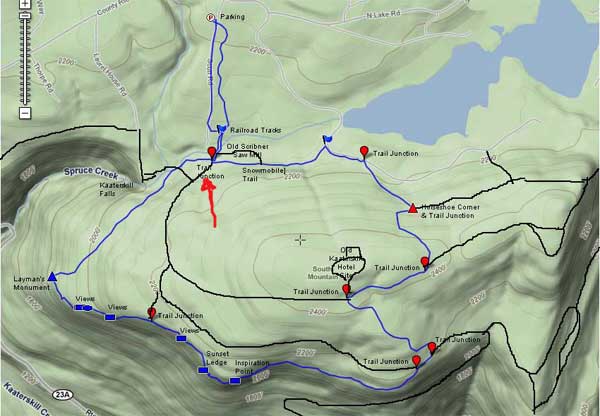 Map of the North-South Lake region