SAR on Sugarloaf Mountian
Posted:
Tue May 03, 2016 11:35 pm
Town of Hunter
Indian Head Wilderness
Injured Hiker: On April 29, 2016, at 5:21 p.m., Greene County 911 received a call requesting assistance for an injured hiker on the eastern section of the devils path trail. A 34-year-old woman from Philadelphia sustained a lower leg injury while descending the western side of Sugarloaf Mountain with a group of eight people. Three DEC Forest Rangers along with the Tannersville Rescue Squad, Tannersville Fire Department, Haines Falls Fire Department, Hunter Fire Department, Hunter Ambulance Squad and Hunter Police Department responded. Members of the hiking group stabilized and wrapped the woman's ankle and began to help her walk down the trail. The Rangers met the group on Sugarloaf Mountain and reassessed the injury. They helped her further down the trail and then packaged and carried her out in a litter the remaining distance to Mink Hollow Road. EMS evaluated the woman and transported her to a local hospital for further treatment.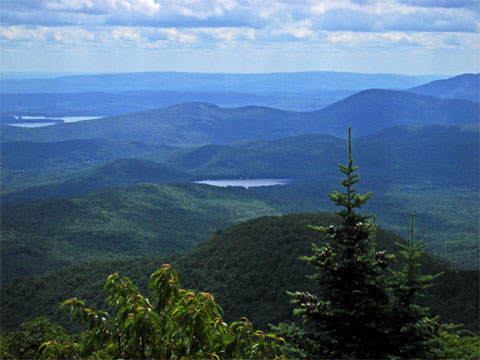 Picture from the summit of Sugarloaf Mountain