The small piece of land in the Platte Clove had graciously donated to New York State. This small piece of land will allow hiker, ice climbers, and photographers to access Hell's Hole from Platte Clove Road by the Arch Bridge, AND it will allow legal access to Bridel Veil Lookout. This small piece of land has prevented the public from easily accessing some spectacular sections of the Catskill Mountains. In the past Catskill Mountaineer has been reluctant telling people how to access this region because of this small piece of land.
Viera Bolcek has had her land and house for sale for quite some time. The land parcel is quite large. Morris Sachs of Greenwich, Connecticut, and Marty Molitoris of Rosendale, New York, have been working hard the past two years to acquire this treasured piece of property in the Catskills with the intention of donating it to New York State. Marty Molitoris, operates Alpine Endeavors, LLC (
http://www.AlpineEndeavors.com
), and is the author of, "An Ice Climber's Guide to the Catskill Mountains". Both are also involved with
http://www.neice.com
.
You can read more about it here:
http://neice.com/e-guide/the-devil-is-in-the-details-in-the-catskill-mountains-of-ny/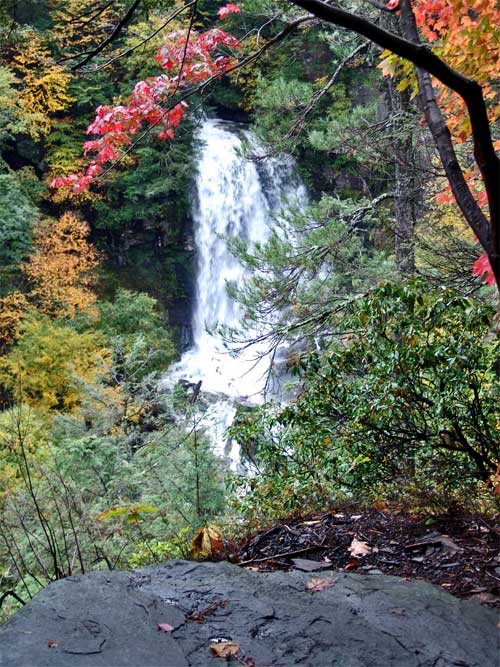 View of Bridel Veil Lookout
Picture of Platte Clove Road passing over the famous Arch Bridge