Hiker injured at Kaaterskill Falls
Posted:
Fri Aug 28, 2015 10:28 am
On Thursday, August 27, 2015, a 70 year old hiker fell on the trail to Kaaterskill Falls, and sustained injuries. He fell between Bastion Falls and Kaaterskill Falls. The Haines Falls Fire Department and the Tannersville Rescue Squad, and the police were called to assist the hiker. The injuries are not life threatening.
The upper part of Kaaterskill Falls should be opening in the coming weeks. But, at this point still remain closed.
Bastion Falls - Photo by Rich Kugel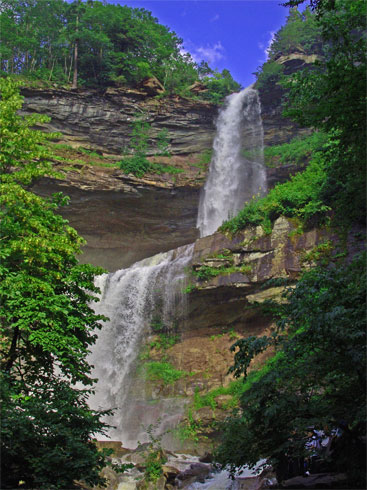 Kaaterskill Falls