On Saturday we headed down to Huntersfield Mtn for our annual loop hike. We go every Spring. It is an exceptional hike at this time of year. I almost always see Gray Comma Butterflies and Mourning Clock Butterflies, which makes it even better.
We decided to try and drive up the Jim Cleveland Road side of the mountain instead of the Huntersfield Road side. There are usually snow drifts on the Huntersfield Road side. This year was no exception. The Jim Cleveland Road side is steep near the top, and this year had a little bit of snow on it. But, we got up to the pass just fine. We parked on top and found some snow on the road at the pass. Just over the pass on the Huntersfield Road side was completely full of snow. Someone tried to drive up the Huntersfield Road side and got stuck quite a few times.
Some hunters had been up there shooting. They shot up all the DEC signs and left lots of shell casing on the ground.
We headed up the trail with snowshoes and microspikes. On the trail up to the summit we used snowshoes. The trail was bare about 40% of the time, so we just marched on with snowshoes. But, looking back microspikes would have been a better option. We had lunch at the lean-to on top and registered for the hike. Not many people have been up there since December.
After lunch we continued with snowshoes down the NW ridge line. About 1-2' of snow on top. but, pretty soon the snow disappeared so we switched to microspikes. And finally we just bare-booted it. The weather was great and the views from the trail were good. Always a beautiful trip down the ridge line. Soon we entered the gorgeous conifer forest. One of the best in the Catskills. At this point we saw several Gray Comma butterflies. They were still small. About 2 weeks behind schedule. By next weekend they should be larger and on the summit. There was a small breeze which kept us cool. We hiked in our shirts and didn't need our jackets.
When we got back to the road the cascade waterfalls were running well. Always an amazing sight to see in the Spring.
We then hiked back up the Huntersfield Road. part way up we put on our microspikes and hiked back to the car. A real nice day out hiking.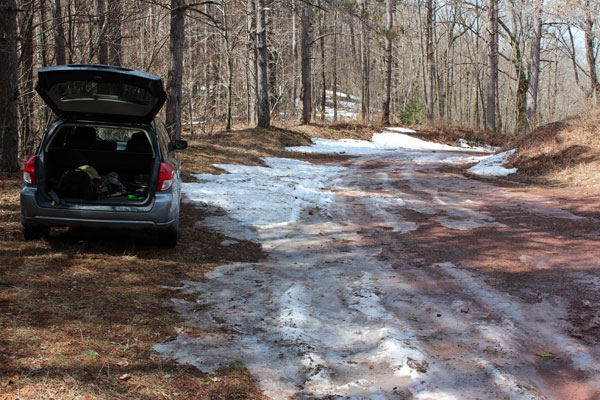 The Huntersfield Pass where Jim Cleveland and Huntersfield Road meet
Some parts of the trail had snow and some parts didn't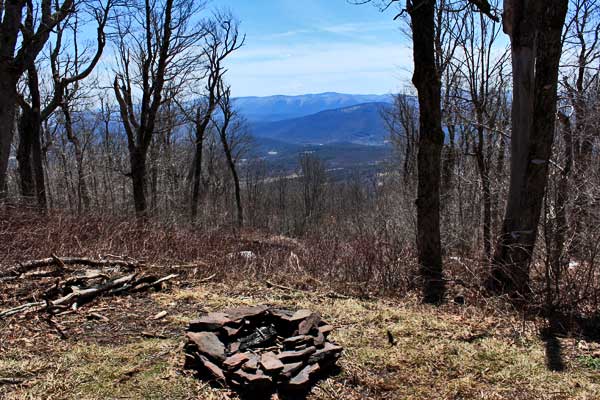 View of the Windham Valley from the Huntersfield Lean-To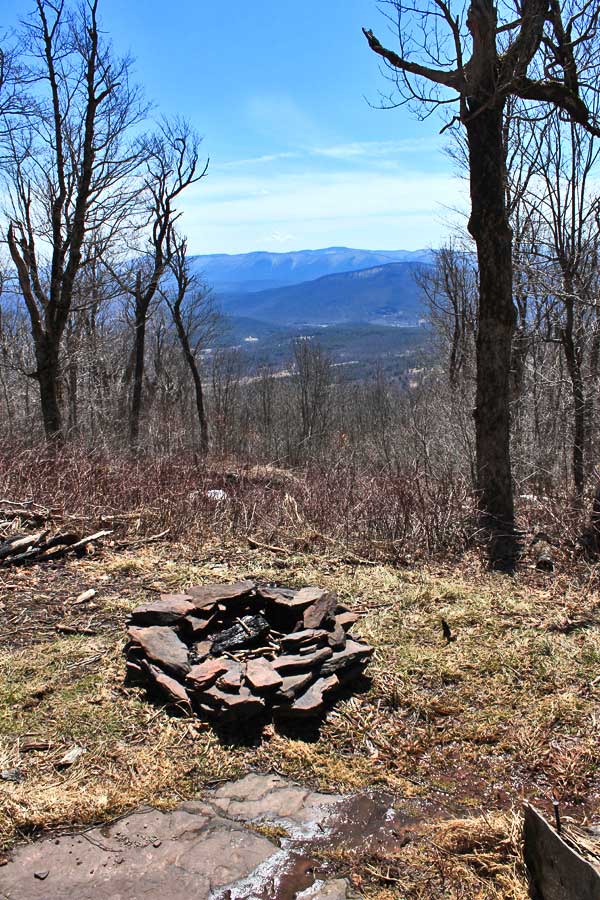 View of the Windham Valley from the Huntersfield Lean-To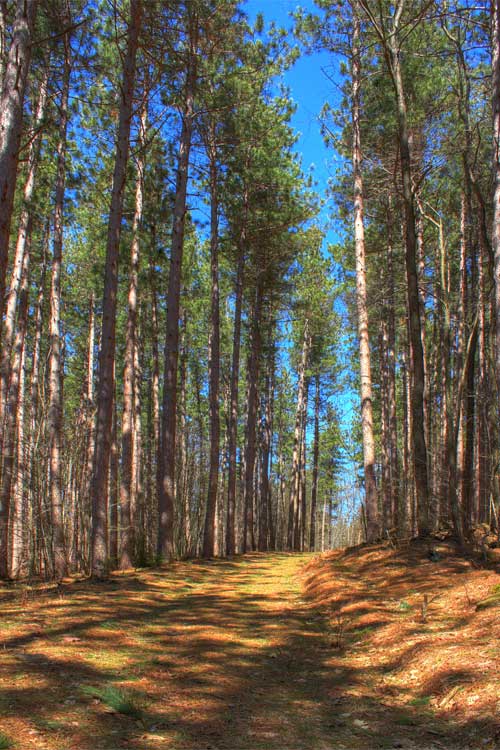 Beautiful Conifer Forest Road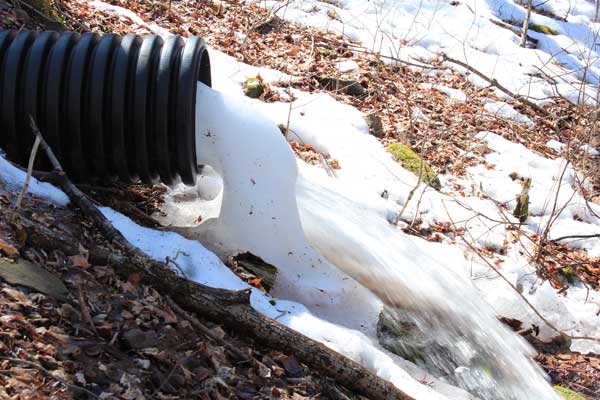 Snow, ice and water flowing out of the culverts on Huntersfield Road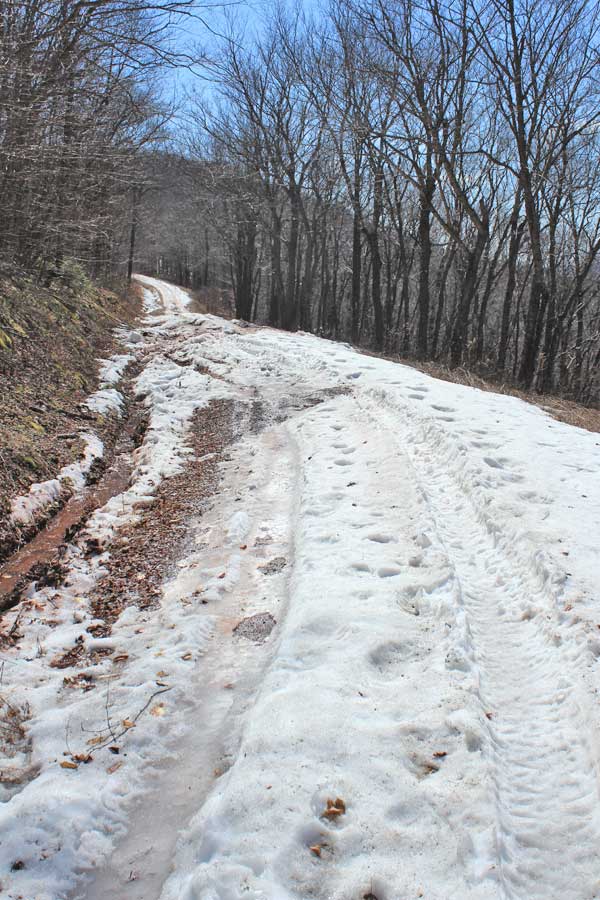 The upper part of Huntersfield Road - Covered with snow