For the past month or so, I have had a number of obstacles preventing me from hiking. This weekend we decided to hike a region that has been on my list for quite some time. We decided to hike from Heloise Lake to Barlow Notch. Barlow Notch is in between Hayden Mtn and Ginseng Mtn. We also ascended another small mountain between Barlow Notch and Ginseng Mtn. We had hoped to find a spot where we could get a clear shot of Heloise Lake. But, that didn't work out.
The weather was okay. About 1/2 to 1" of snow on the ground that was frozen along with frozen dirt. Microspikes worked great. It was cloudy. The temperature was below freezing. But, the humidity was high with a slight wind. Made it seem colder then it actually was. The total mileage for the hike was 4 miles. Not a big hike, but fun hiking terrain.
At the parking lot there was one other car. We moved off to the side in case the plow truck came to turn around. We then started up the old logging road. the incline is quite easy all the way up to Barlow Notch. Easy hiking to the Notch. We then hiked the un-named mountain on the side of the notch. There is a steep climb up the mountain. On top the mtn there must have been a house. It is covered with grass. We hoped to get a view, but that was going to happen. You could see Heloise Lake and Windham Ski Mtn, but there were lots of trees obstructing the view.
We then headed back. We took one of the side trails. Easy walk below the mountain range. But, we then turned around. We then headed back to the car.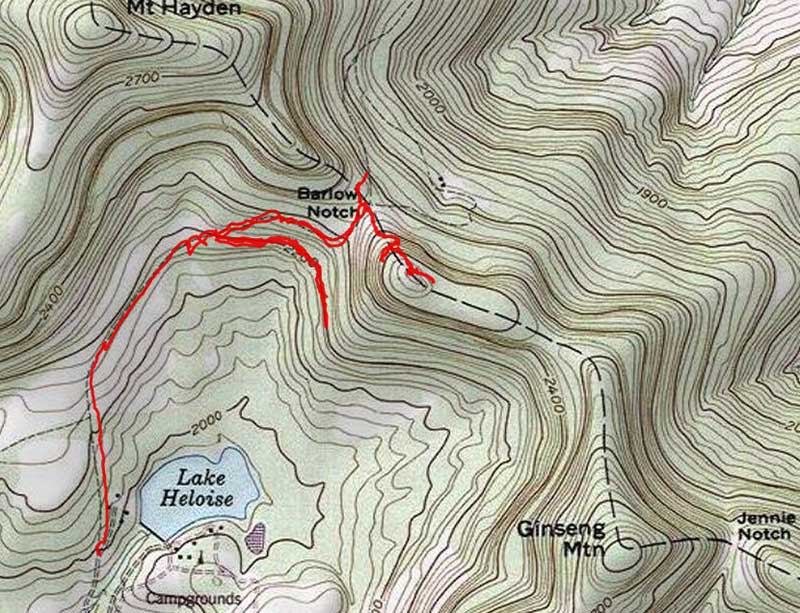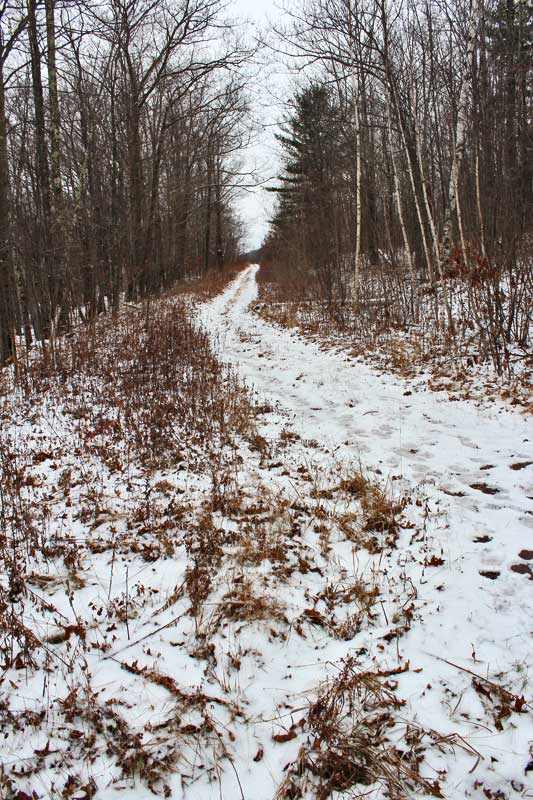 Side trail to the west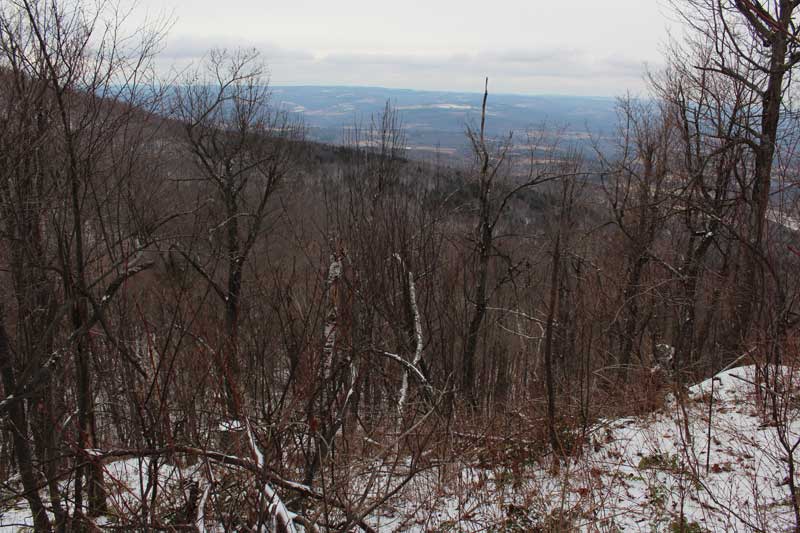 Looking northwest from the mountain next to Barlow Notch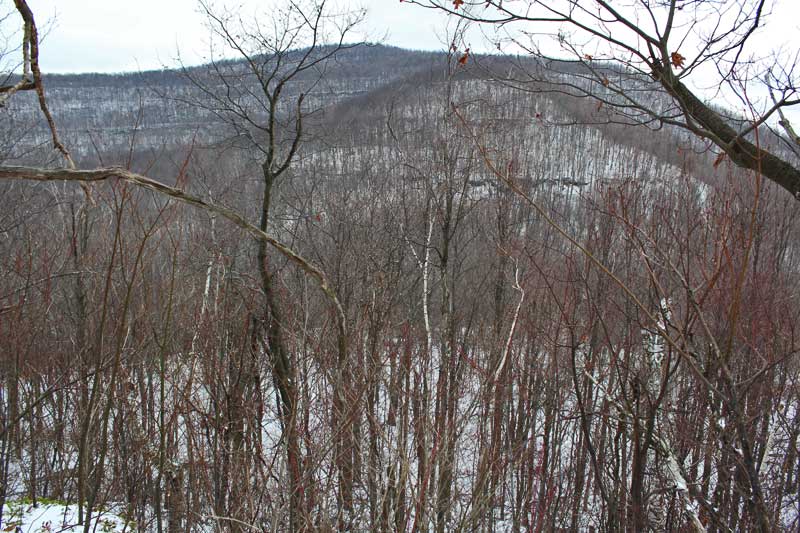 Hayden Mountain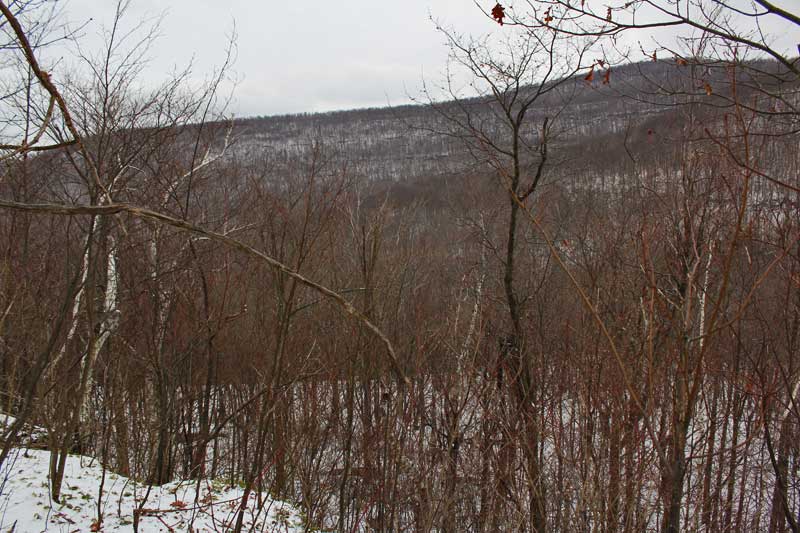 Hayden Mountain
One of the limited views of Heloise Lake and Windham Ski Mtn