On Saturday I had some early morning duties. But, when I was done, I wanted to do some hiking. I have been nursing my foot for the past month, and I have been itching to get back out on the trail. I have wanted to hike from Rt 23 to Sutton Road over Jinseng and Richmond for quite some time. I have hiked in From Pisgah and Sutton Road to Richmond a couple of time. So, today I decided that I would hike in from the other side.
I arrived at the Windham Mtn parking area around 10:30-11:00 in the morning. Lots of people going up Windham. When I registered I saw the last hiker was there a month ago. Not a heavily used trail. I could have driven up Jenny Notch Road and cut 3 miles off the hike, but I don't mind hiking flat sections.
The beginning of the trail winds through the woods. After about a 1/2 mile you then enter a nice conifer forest. I liked this section. From there, it changes to a road hike down Jenny Notch Road. At the end of the road you enter in on DEP land. It is an Jeep trail, so the trail is nice-and-wide. Ran into a few hunters on the way up. Near Jenny's Notch, I then climbed up Jinseng Mtn. The trail is actually quite steep. When you get on top there isn't a clean view. But, the top was cleared a number of years ago. Saw about 10 hunters. I am the only one who saw a deer. About 6.25 miles. I hope to get back here again soon.
Nice conifer forest at the beginning of the hike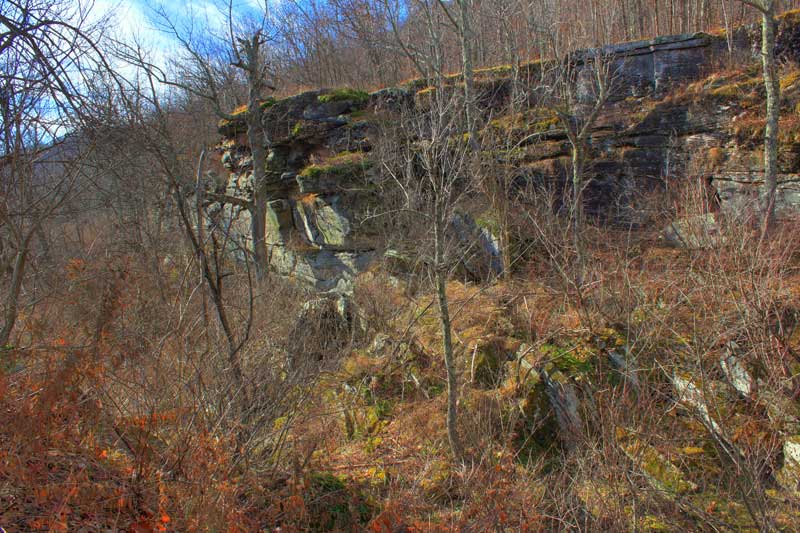 Jenny's Notch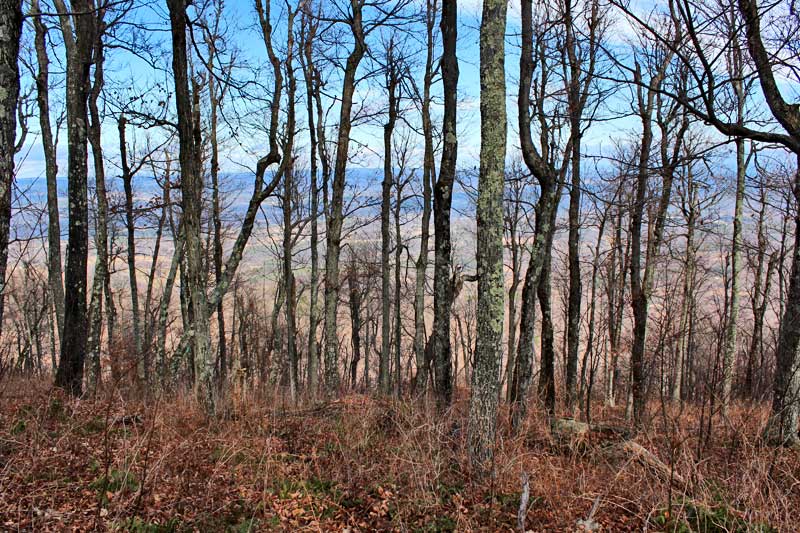 From the summit of Jinseng Mountain