On Saturday Alexis and I headed back to Huntersfield Mtn to do the loop again. Today it was beautiful and a blue-bird day. It was cold when we arrived with temperatures hovering around freezing. We drove up the Jim Cleveland Road side of the mountain. We didn't have any snow on the drive up. We parked at the pass. We then hiked up the easy trail to Huntersfield Mtn summit.
When we arrived at the lean-to, we signed in to the DEC registration box. We then ran into the trail maintainer. We moved quite a few trees out of the way on our trip up to the summit. We left the larger trees for him. We talked for a while, and then moved on. We then headed down to the NEW view point. There is a new DEC trail (Yellow Markers) that wraps around the summit. The new view point is on the North side of the summit. It has a great view over the northern side of the Catskills Mtns.
We then headed down the Long Path, which is now marked with DEC Red markers. Much easier to follow. While we were descending on the Northwest ridge, we had views over the valley. Near the end of the ridge walk, we then entered in the Catskill Mtn's largest Red Pine Forest. They are mature, so the forest floor is quite beautiful. We followed the old logging road back towards Huntersfield Road. The walk through the conifer forest is always stunning during the Spring. As we walked through the Red Pines we heard a Barred Owl hooting. We hooted back, and the owl keep hooting back to us. We tried to find it's nest, but we didn't find it. There are a few old oak trees. Some of the oaks are 4' in diameter. They are interspersed in the Red Pines. Some of them are quite remarkable. Obviously first growth trees. As we walked through the forest, we saw Mourning Clock and Gray Comma Butterflies.
Near the end of the Red Pine Forest walk is a massive spring. There is a section with round rocks that leaves the water flow out at approximately 100 gallons a second. Largest spring in the Catskill Mtns. In the Spring it flows quite well. Dries up in the summer. So, I always enjoy seeing it flow wildly in the Spring. We see Porcupines about 50% of our visits. We didn't see any this time.
We then hiked back up Huntersfield Road to our car. It was a spectacular hike.
We then headed to Grand Gorge and up Rt 30 to Minekill Falls near the reservoir. A lot of water flowing over the two tier drop. Quite impressive. The Long Path also runs past it.
We then headed to Mt Utsayantha Mtn by Stamford, NY. You can drive to the top. We then watched the hang gliders take off and fly in the afternoon sun. At one time we saw a Bald Eagle flying with one of the hang gliders. We then hiked up to the Fire Tower. We also hiked over the wooden tower. Overall it was one of the greatest hikes we have done in a very long time. Here are a couple pictures: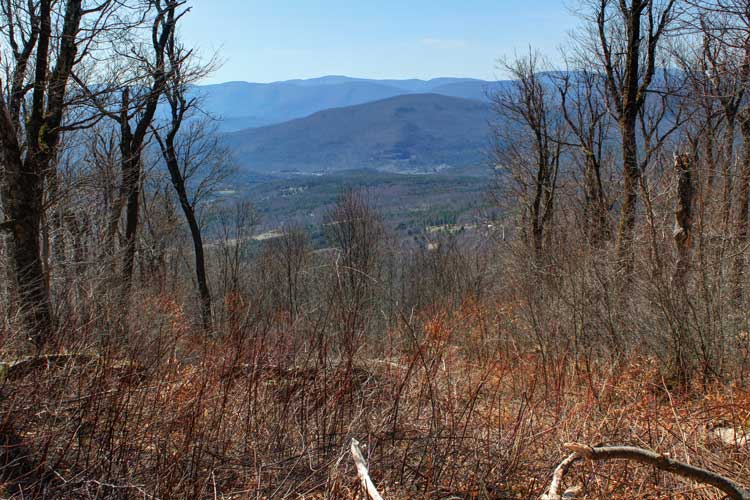 view from the lean-to - look southeast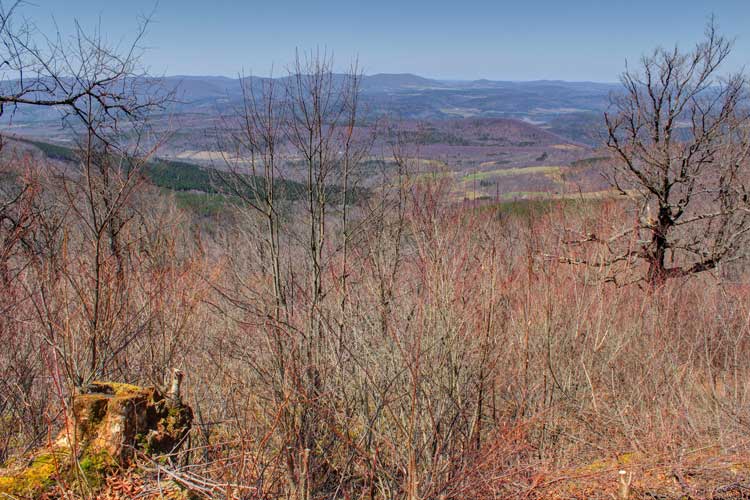 New view point near the summit of Huntersfield Mtn - look north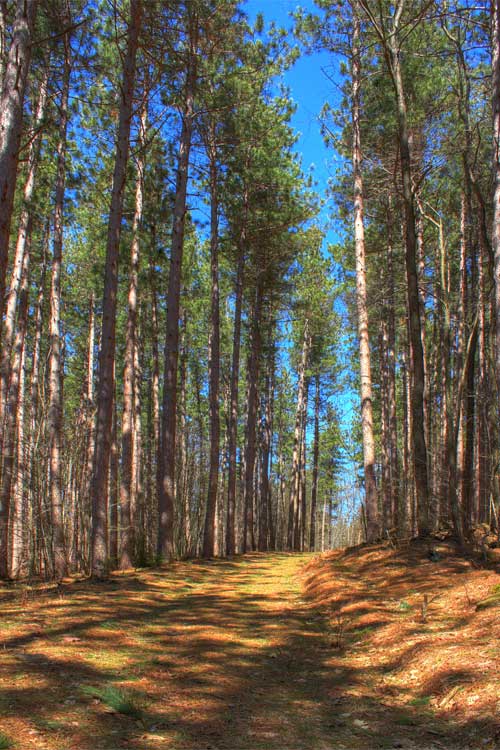 Red Pine Forest walk along the old logging road
Massive Spring near the end of the Red Pine Forest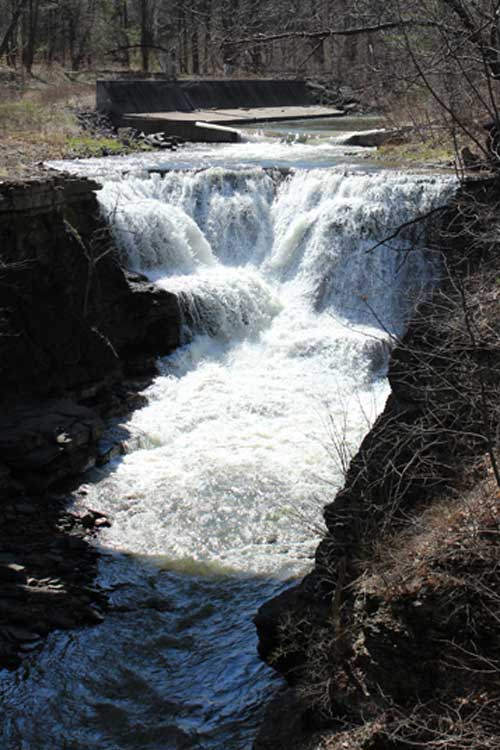 Mine Kill Falls - Upper tier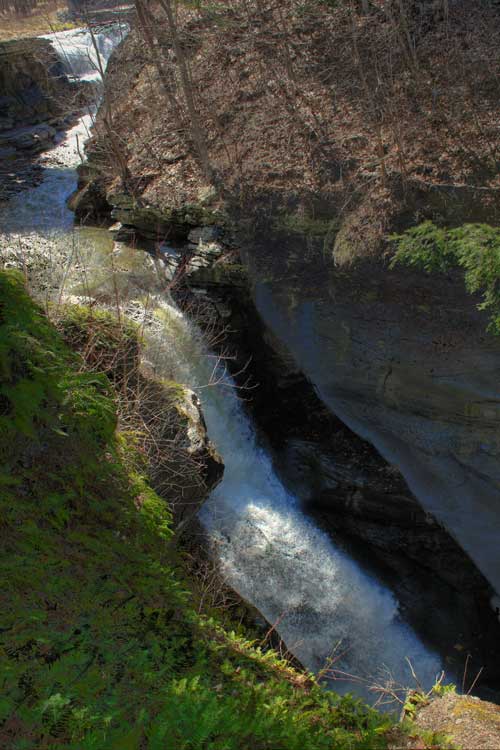 Mine Kill Falls - Upper and Lower tier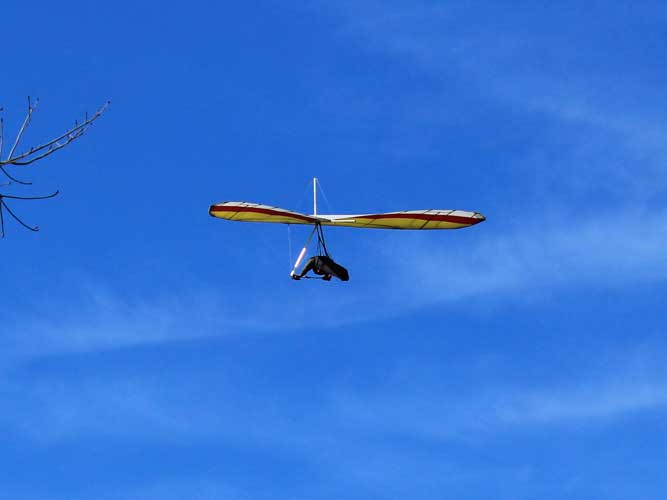 Mt Utsayantha Mtn - Hang glider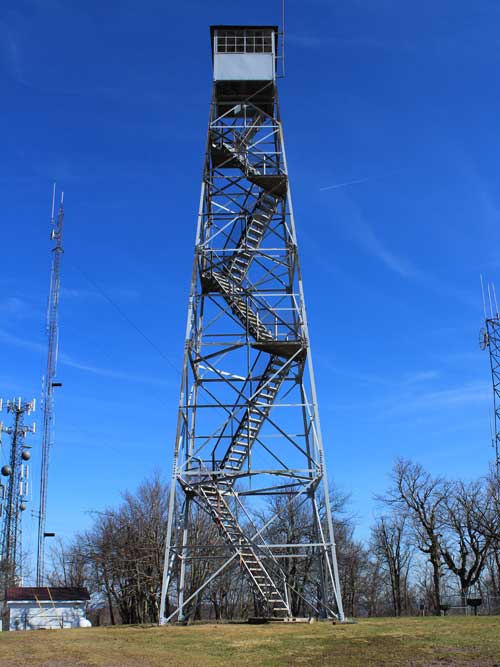 Mt Utsayantha Mtn - Fire Tower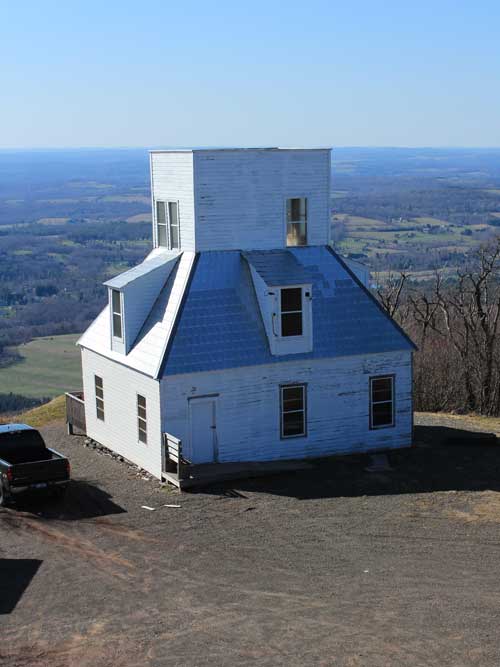 Mt Utsayantha Mtn - Old Wooden Tower overlooking Stamford NY