Today we headed to Huntersfield Mountain to look for Gray Comma Butterflies and hike a real nice trail. We saw lots of Mourning Cloak butterflies, but didn't see any Gray Comma Butterflies. We have hiked this loop many times and it has always been with snow. Today virtually all the snow is gone.
We got there late. Somewhere around 11 am. We hiked up the trail to Huntersfield Mtn. We arrived around 12 PM. Had lunch at the lean-to. The views were limited due to the heat which made it hazy. We then headed down the ridge line. There were new DEC trail markers. The views down the ridge were good.
We then hiked through the conifer forest. Beautiful as always. We then hiked up the road back to the car.
From there we drove down to where the old homesteads were located and took some pictures. It was a nice day out in the woods. Short hike of 4.5 miles.
Here are some pictures: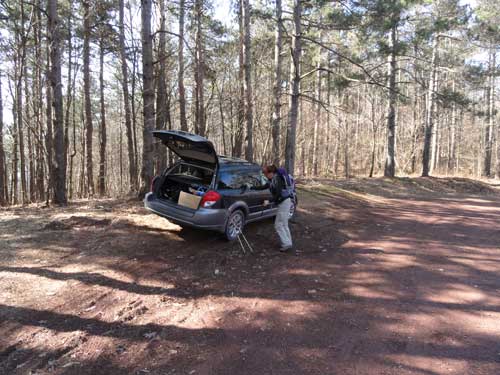 Parking at the pass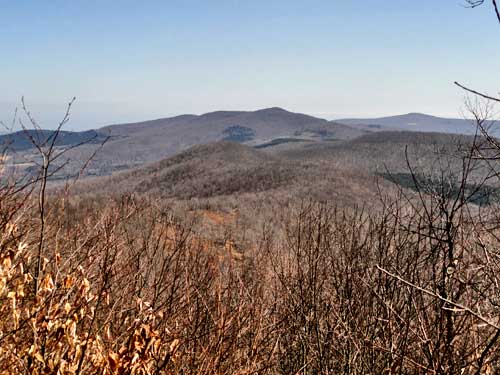 View of Richmond Mtn from (near lean-to)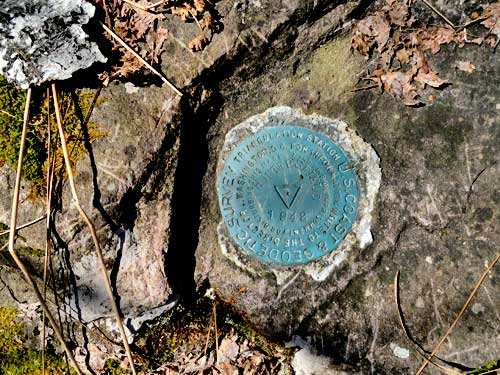 USGS marker on top of Huntersfield Mtn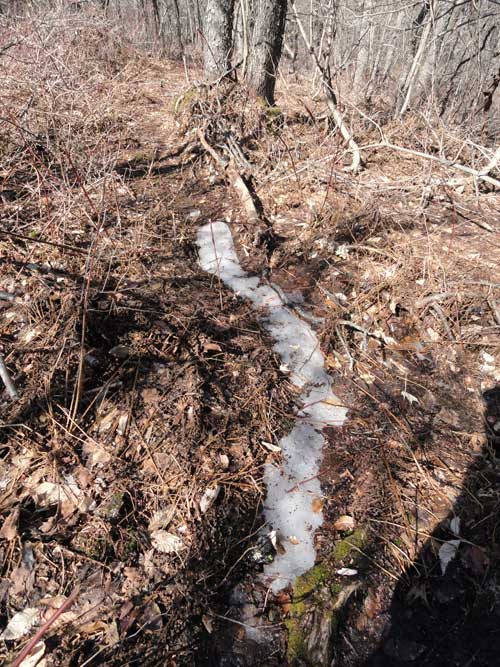 The most amount of snow on the entire hike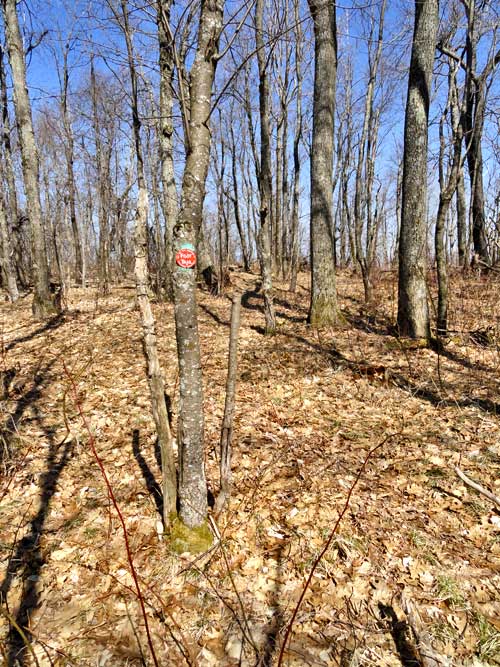 Trail on the ridge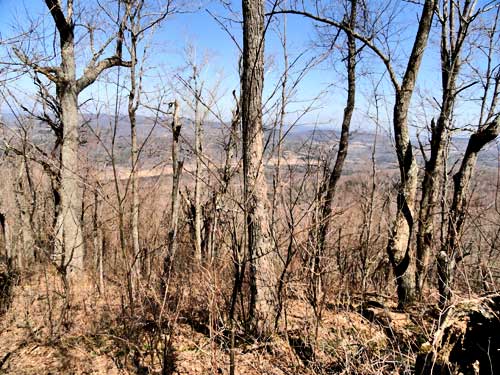 View to the North from the ridge line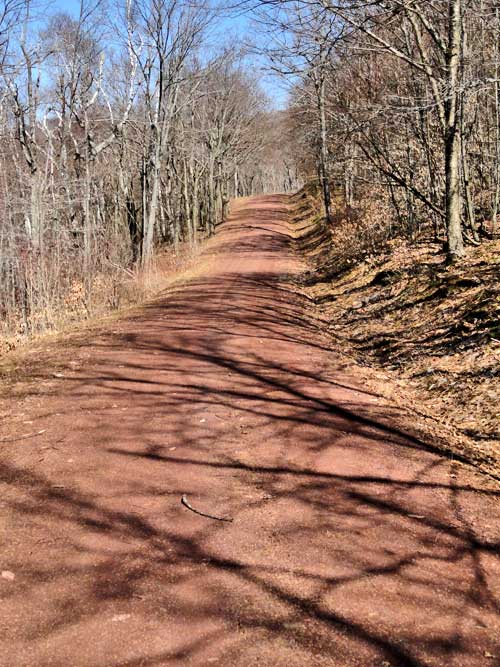 Huntersfield Road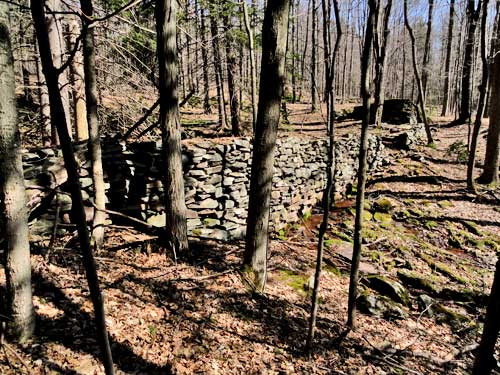 Old dam by the homestead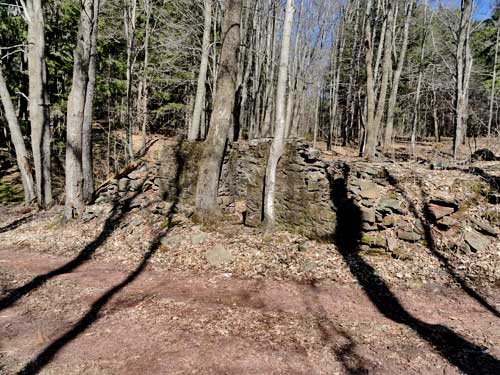 Old homestead foundation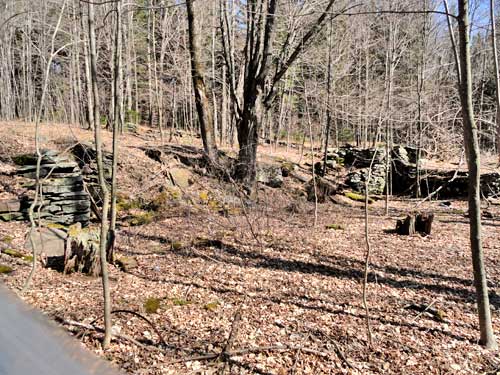 Looks like an old sawmill