It was a very nice Spring day. We had planned on hiking the Kaaterskill amphitheater, but at last moment, we changed our mind. So we headed over to Huntersfield Road. We were able to drive in a couple hundred feet and parked by the small falls.
I always like Huntersfield this time of year. I commonly see Gray Comma butterflies and Morning cloaks. But, we were about a week early. Only saw two flying at a lower elevation. Next week they should be out in great numbers.
As soon as we parked, we noticed porcupine about 15 feet from the car. Got a few pictures, and hoped for the best. Porkies are great for chewing on tires for the salt. But, this guy just ventured up to the top of the tree.
Here are a few pictures: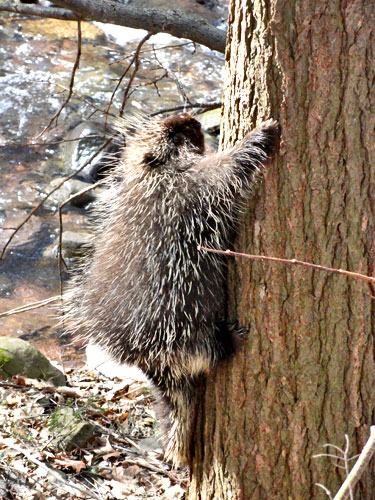 Porcupine by our car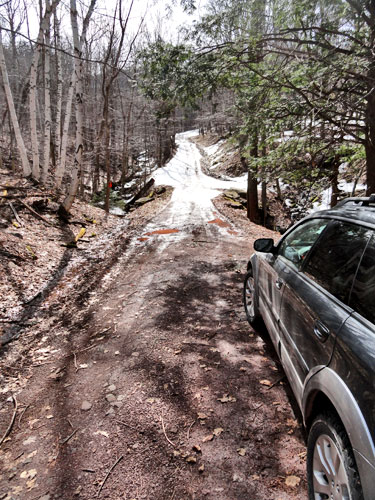 The beginning of our hike at the entrance to Huntersfield Road (dirt section on NYS land)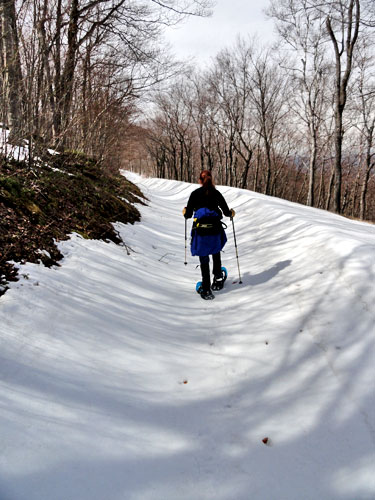 4' deep snow drifts on Huntersfield Road near the top of the pass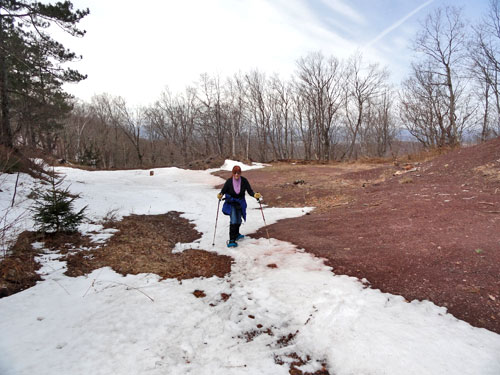 starting up the trail by the pass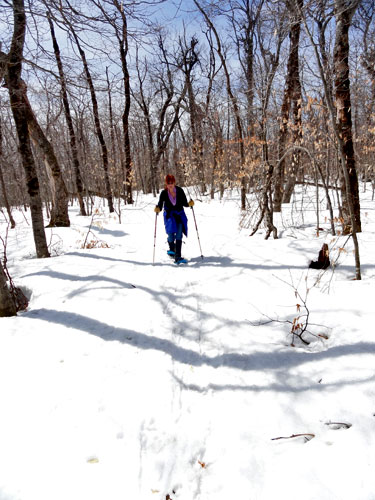 Making our way to the Lean-to and summit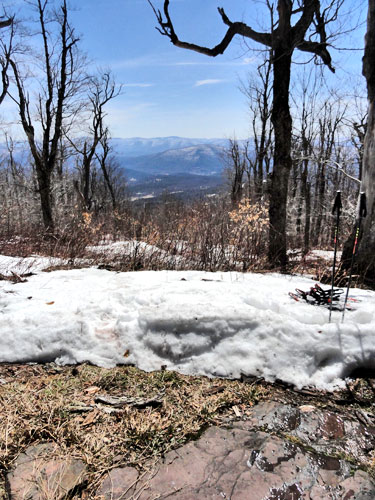 View from the Lean-to - view of Hunter, Rusk, Westkill, and Evergreen in the background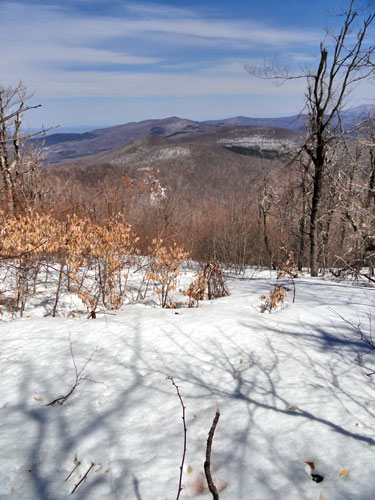 View from the Summit of Huntersfield - View of Richmond Mtn in the background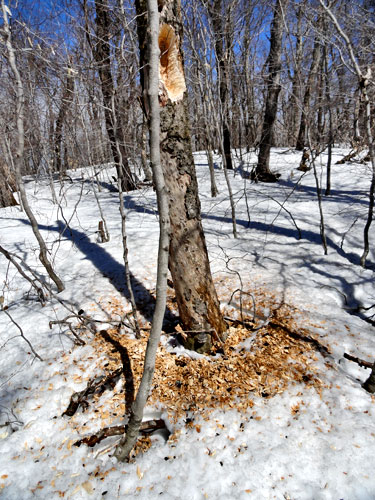 woodpeckers working on a rotting tree
One of the many wonderful conifer forest