On Sunday, Alexis and I headed to Huntersfield Mountain. I am still recovering from Plantar Fasciitis, so my hikes have been on the short side. Today, we picked a short little hike to Huntersfield. And, since it was Memorial Day weekend, we wanted to avoid any crowds.
We drove up Jim Cleveland Road and parked at the pass. No one else was there. We then hiked up the trail by the quarry. Part way up we discovered another Mohonk Indian Trail Marker Tree. The Mohonk Indians used to bend trees so that they knew where the trail was. This one was hollowed out at the trunk, so it is older then it looks.
We also saw a lot of baby red admiral butterflies. But, we didn't see or get any deer ticks. When we got to the top, we rested and registered at the DEC Lean-To. Took a couple of pictures and returned back to the car.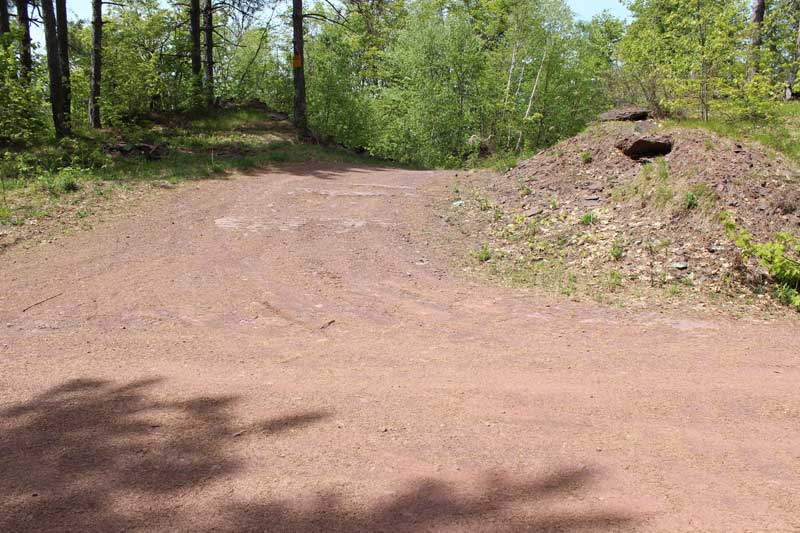 the quarry at the pass - start of the hike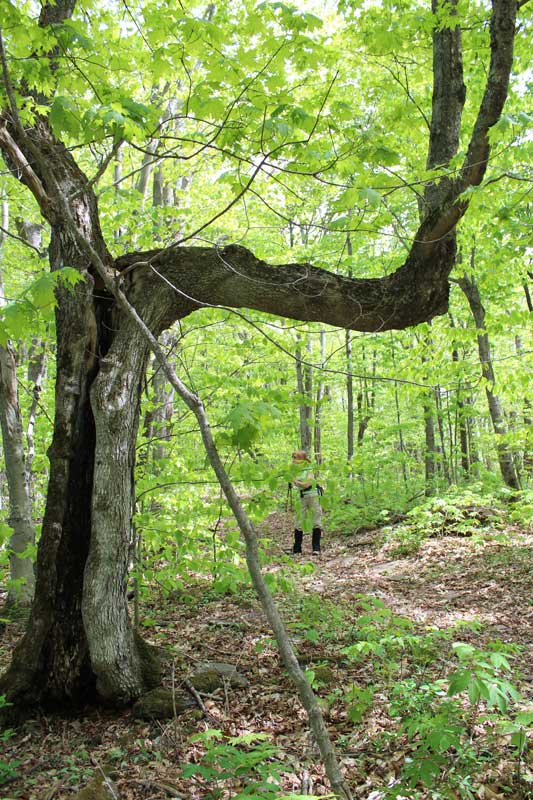 Mohonk Indian Trail Marker Tree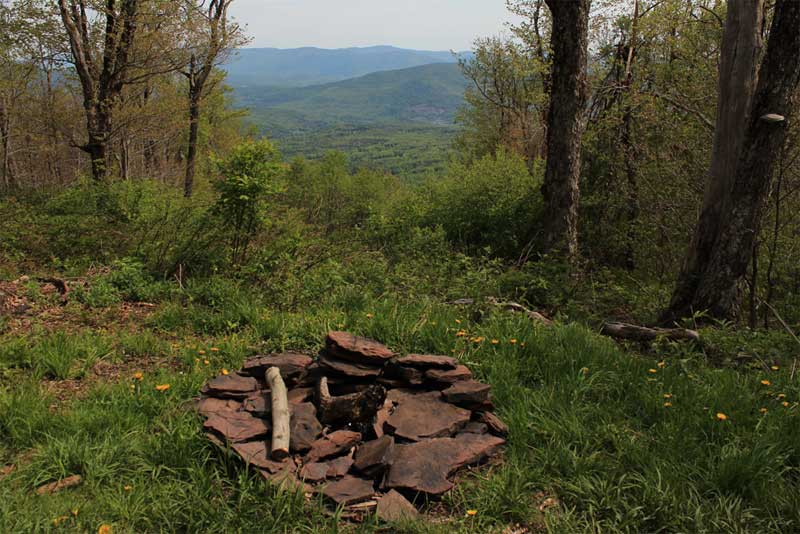 View from the DEC Lean-to on Huntersfield Mountain.