I have been so bad with posting trip reports this summer... I have many that I've given up on, but wanted to make sure to share this one. Maybe you have been here, heard of it or plan to go one day! The place is called "Preikestolen" in Norwegian, which translates to Preacher's Chair or Preacher's Rock.
Some info below:
http://en.wikipedia.org/wiki/Preikestolen
As much as I would like to say that I got to hike out there and have a great lunch, I didn't! Instead, I am here for some helicopter related business and got the opportunity to fly up the Fjord past the Rock around the back and "over" the cliff! Some pics are below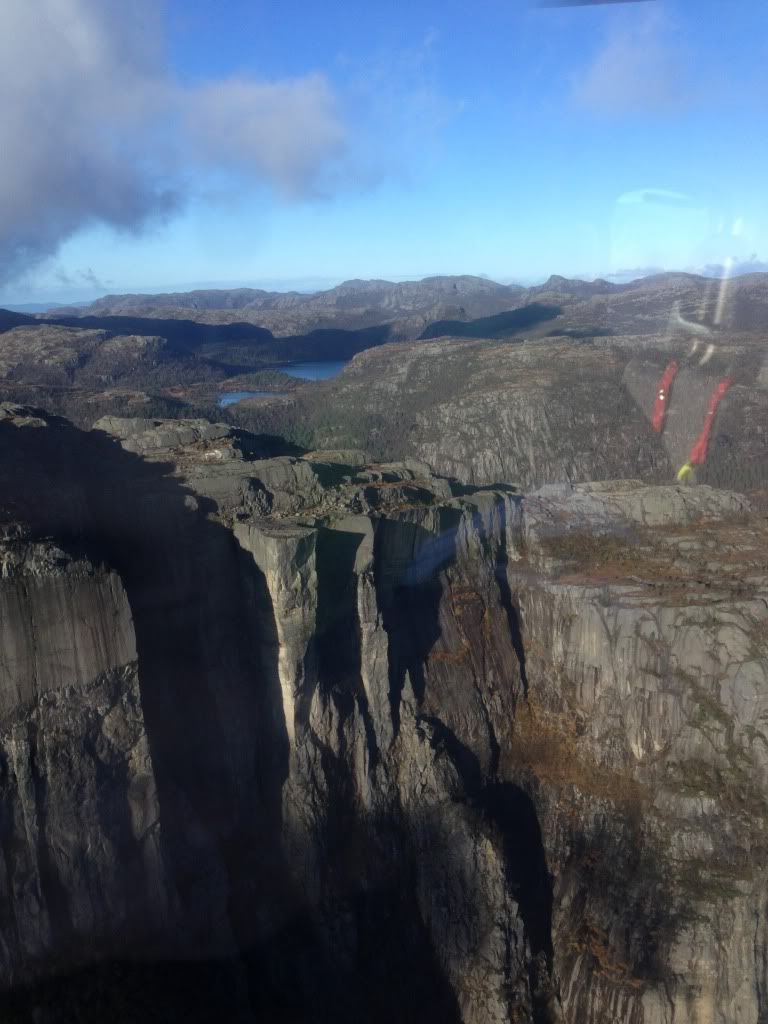 NOT my picture:
What a beautiful place Norway is!