On July 15, 2010 New York State and Federal Officials found the first Asian Emerald Ash Borer in a trap in a campground in Saugerties New York. On July 21, 2010, they found a second Ash Borer. Officials are not naming the campground. NYS DEC has 7,500 purple traps in New York. Below are some pictures of the metallic green bugs:
UPDATE #1:
The NYS DEC has released more information about the unexpected infestation. The center if the infestation is Ruby, NY, which is in between Lake Katrine and Saugerties. The infestation is about 15 sq miles. They have also have discovered The Emerald Ash Borer inside the NYS Forest Preserve. NYS is evaluating what should be done. At this time, they know of 19 infection sides for the Emerald Ash Borer. One of the sites is in Catskill, NY. If you find the EAB on your property or other location you should call (866) 640-0652. You can read the statement from the NYS DEC here:
http://www.dec.ny.gov/press/67572.html
(Aug 4)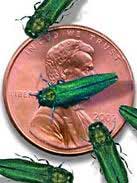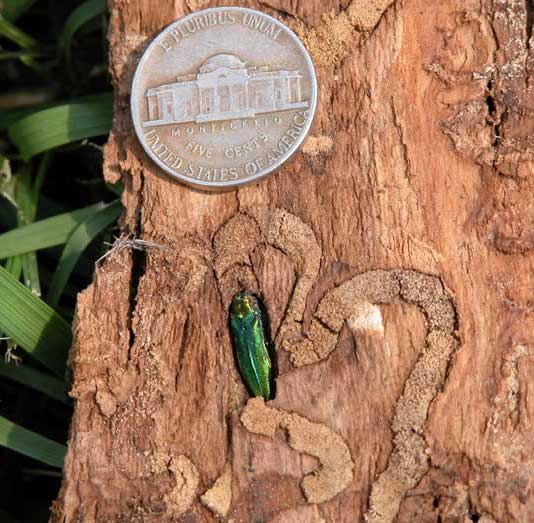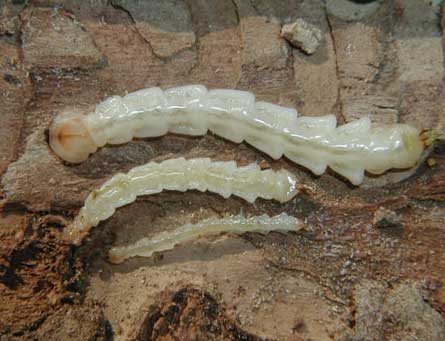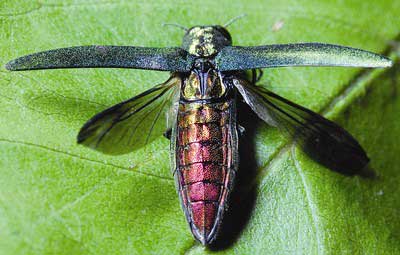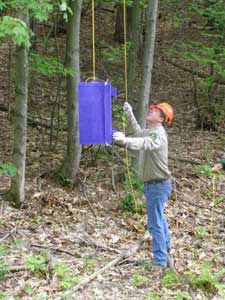 Emerald Ash Borers were first discovered in south-eastern Michigan in 2002. Since that time they have spread up to Minnesota and to Western New York. The disturbing part of this discovery is that there is a jump of hundreds of miles between western New York and eastern New York. It is assumed that they introduction of the Emerald Ash Borer is because of illegal movement of firewood to Saugerties New York. This fact is absolutely devastating.
It is worthy of noting that it is now illegal to transport firewood more then 50 miles from the source.
If you do transport more then 50 miles, please burn it immediately. Do not return it.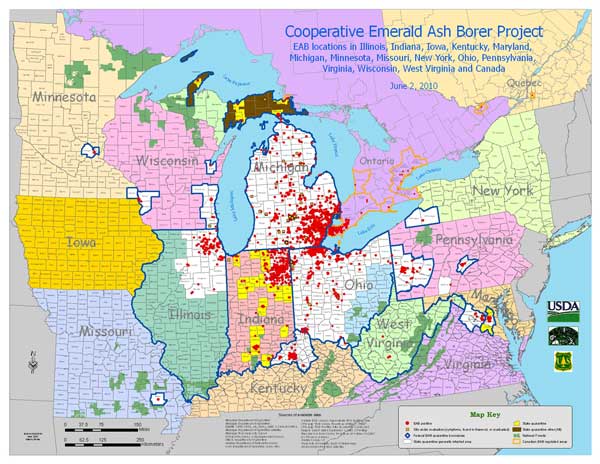 Federal and State officials have been searching for a ways to stop or eradicate the Asian Emerald Ash Borer. But so far, they have not even been able to slow the spread down. Some officials now state that it is impossible to stop them or kill them.
New York State has 900 million Ash trees (green, white, black, and blue ash). Ash trees in New York comprise 7% of all trees in New York. New York is known to have a high population density of Ash trees as compared other states. Vermont, Massachusetts, Wisconsin, and Minnesota also have large populations of Ash Trees. Here is a map: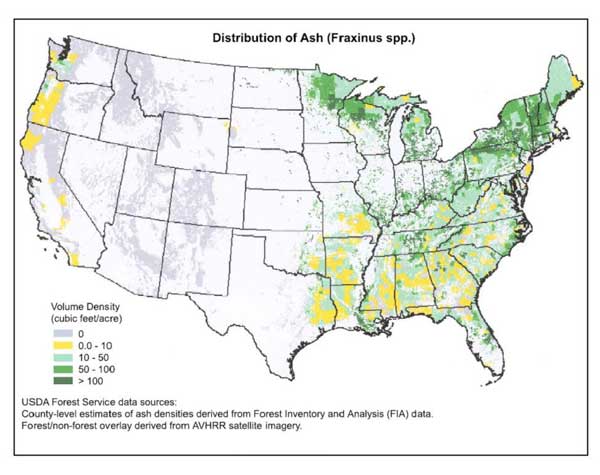 Emerald Ash Borers will bore a D-shaped hole in Ash trees. They will lay larvae which bore under the bark and kill the tree.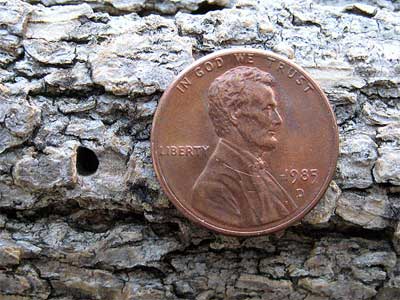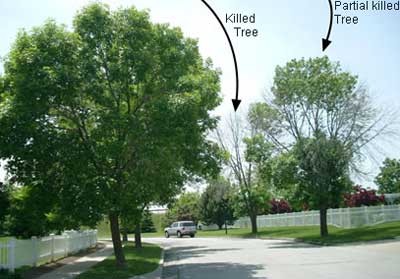 Links: NYS DEC:
http://www.dec.ny.gov/press/67181.html
Emerald Ash Borer Website:
http://www.emeraldashborer.info