Tour-of-the-Catskills Bicycle Race
Posted:
Mon Jul 26, 2010 11:13 pm
The Tour-of-the-Catskill Bicycle Race will be from Friday July 30, 2010 to Sunday August 1, 2010. The race will be in two major stages. The first Stage will be around the Windham Region. Here is a map of Stage #1: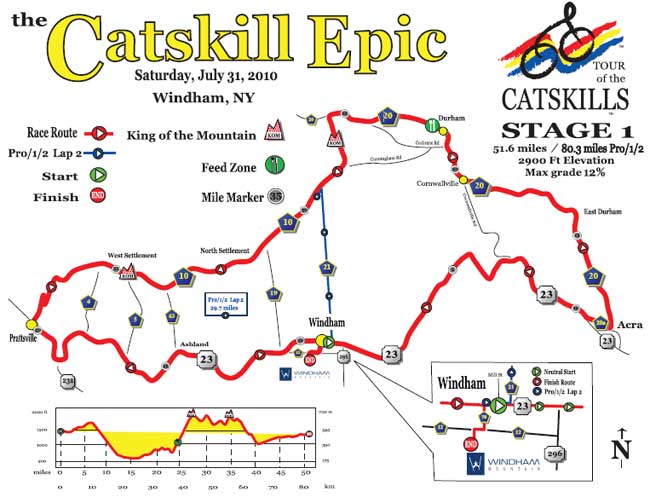 51.6 miles and 80.3 miles for professionals - 2900' elevation gain
The second stage will be in the Tannersville area and will include Platte Clove Road from West Saugerties. Here is a map of Stage #2: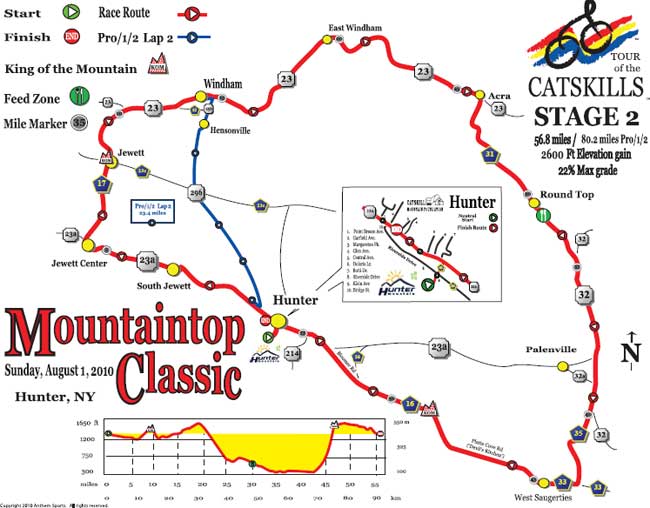 56.8 miles and 80.2 miles for professionals - 2600' elevation gain
To learn about this race click on this link:
http://www.tourofthecatskills.com/Tour_ ... ekend.html
The event is very well organized and well done.