Last weekend was a tough one. I hiked 22 miles and bagged 4 peaks. Way too much hiking, and not enough smelling the flowers. This weekend was going to be different. So, we decided to hike Red Hill Fire Tower. It is 1.4 miles to the top. Not a real difficult hike. But, it is quite lovely. It is a 2 hour drive for us to get there, but totally worth it.
After getting lost for a short period of time, we arrived around 11:30 AM at the DEC PA. It is less then 10 miles from the Denning PA. When we arrived we were overwhelmed with butterflies in the parking area. Mainly Red Admirals, but I did see a Northern Crescent butterfly. Got a few pictures of them. Signed in a the DEC registration box. Then we hiked up the trail to the summit. We took our time and arrived at the summit in about an hour.
The summit has a very nice Ranger Station and fire tower. Plenty of grass at the top for a nice picnic. Two picnic tables. On the summit there were plenty of Swallowtail butterflies. After having lunch we headed back down. We took our time.
We still had plenty of time, so we headed over to the Denning PA. We then hiked up to the Neversink Creek. We hiked a little ways up the Fisherman's Path before turning back. On the way back we ran into several groups of people. Some serious hikers, and some who were having difficulty and without water. We also heard a Barred Owl on the way back.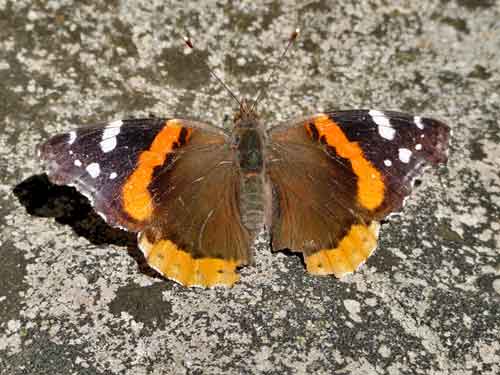 Red Admiral Butterfly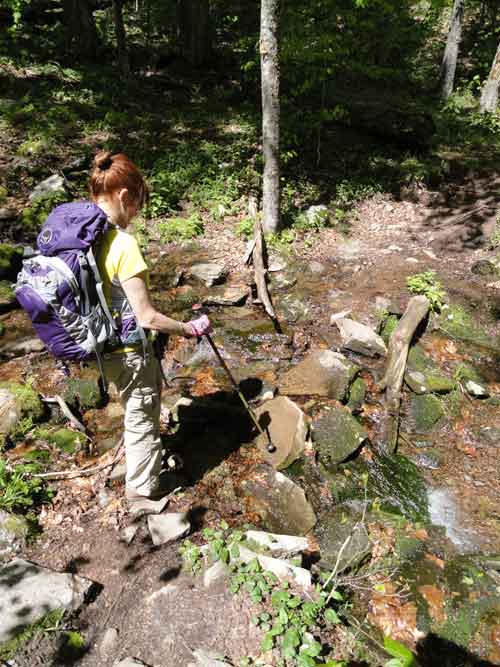 Minor stream crossing at the beginning of the hike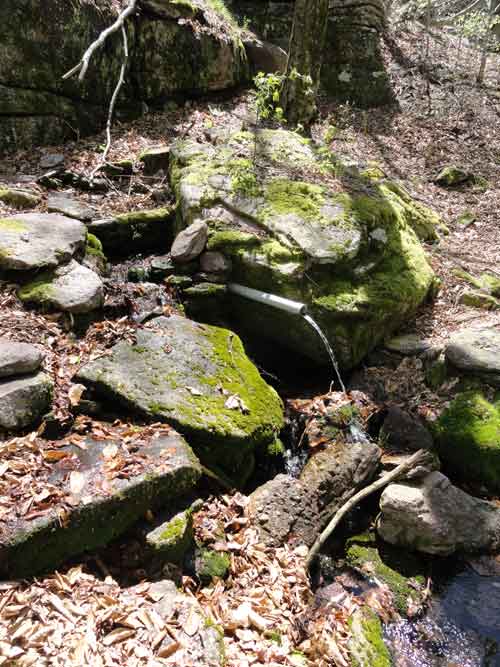 Very ample spring about 3/4 of the way up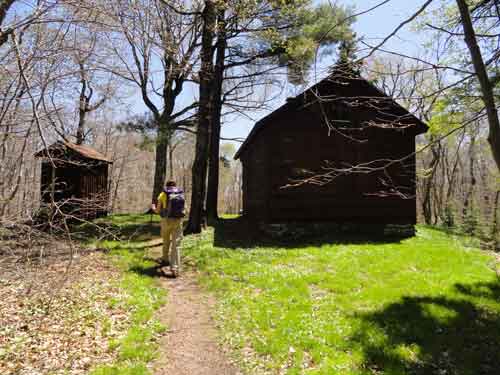 Ranger Station at the summit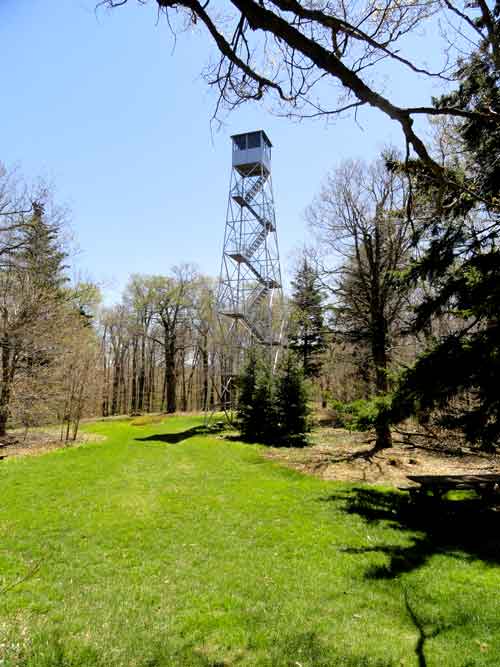 Red Hill Fire Tower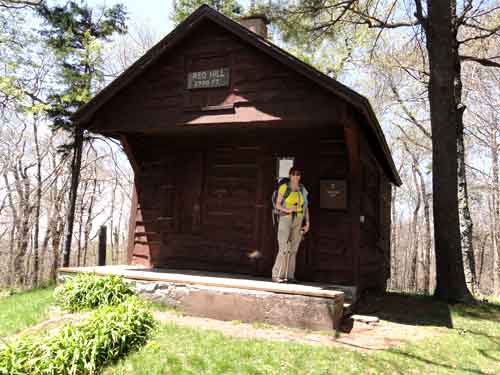 Ranger Station at the summit
View from the Red Hill Fire Tower